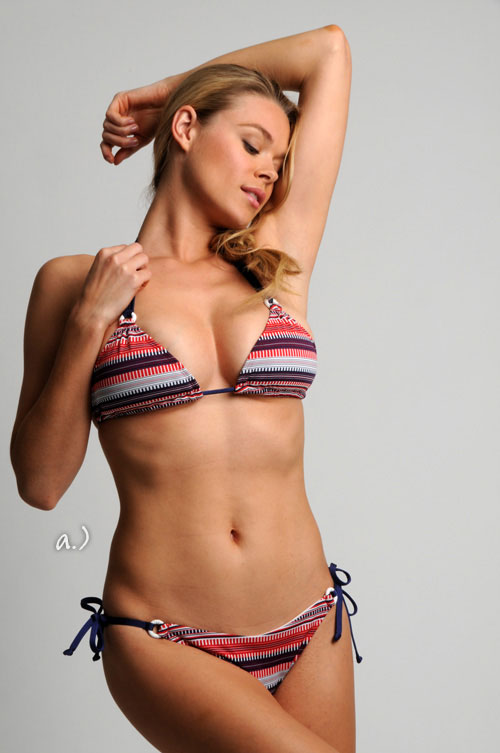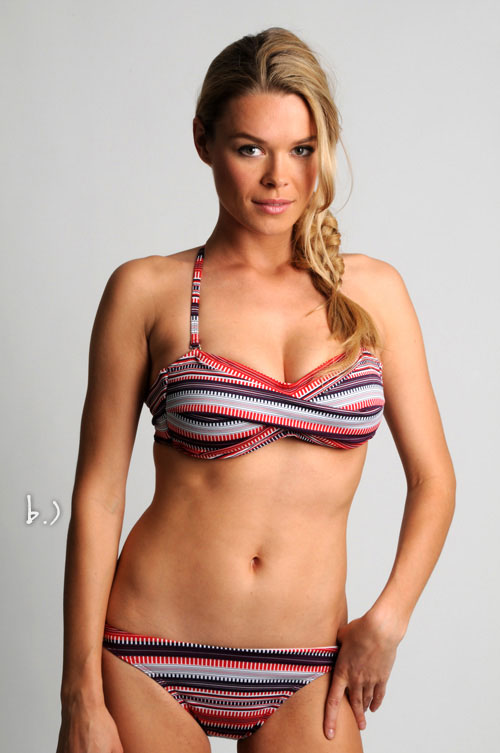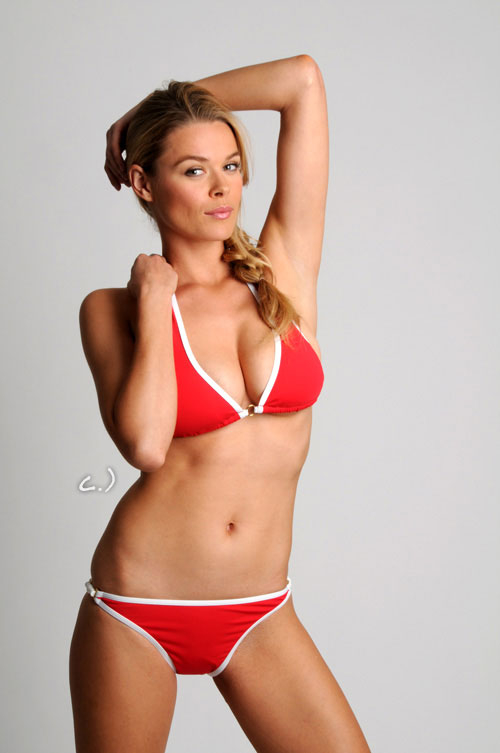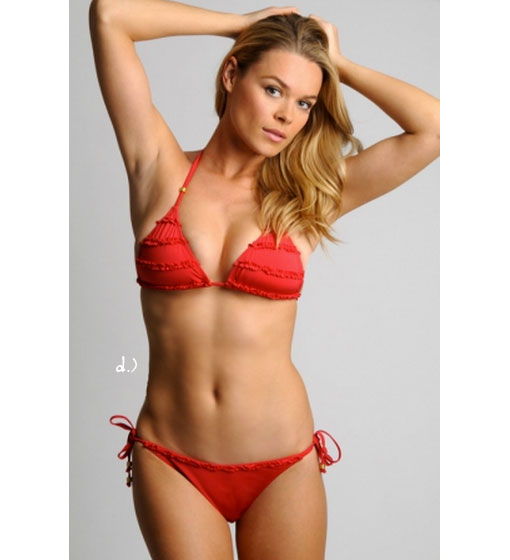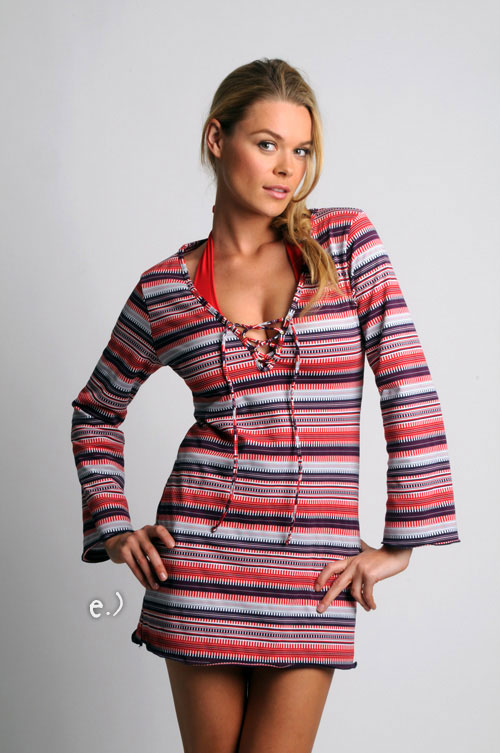 What a great way to celebrate the Olympics! Go U.S.A.! Our favorite swimwear line, LeTarte, was just inducted into the Made in USA Hall of Fame last week. Chosen as the the best of the best that America produces, The Blonde & The Brunette thought this called for a very special giveaway to celebrate LeTarte and their Olympic spirit. We've made it so easy.
To Enter: Tell us which item you'd love to win from their American Pie group (above and we've listed each item below in detail) and like this post. You must be a U.S. resident and over 18 with a valid email address to win.
a.) American Pie Halter Bikini. Red, navy and white American Pie print. Halter top, bow in center and hooks in the back. Removable pad pockets, fully lined. Medium coverage bottom, belted with silver ring on right hip when worn. $198 and also sold as a separate
b.) American Pie Bandeau Bikini. Red, navy and white American Pie print. Twisted bandeau top. Removable strap, neck and tie back straps. Removable pad pockets, fully lined. $196
c.) American Pie Red Bamboo Bikini Solid red. Medium coverage slide halter top, gold ring in center (get it!), trimmed in white nylon/lycra, tie back, pad pockets, fully lined. $166
d.) Cupcake Ruffle Bikini in Red.Solid red. Slide triangle top, horizontal ruffles on cups & small gold beads above each cup.Removable pad pockets. Tie back. Medium coverage tie side bottom, ruffle along front waistline.
e.) American Pie Stripe Dress. Red, white and navy American Pie print. Long sleeve slight bell sleeve dress, V-neck with print lave tie up. Hits mid-thigh. $238.
Entries will be accepted until Tuesday, August 7th at 5 PM PST. We'll announce the winner, randomly selected, on Wednesday, August 8th by 5 PM PST. Of course, you might also want to checkout LeTarte yourself. It's American as Apple Pie.
Good Luck!
NJ, The Brunette