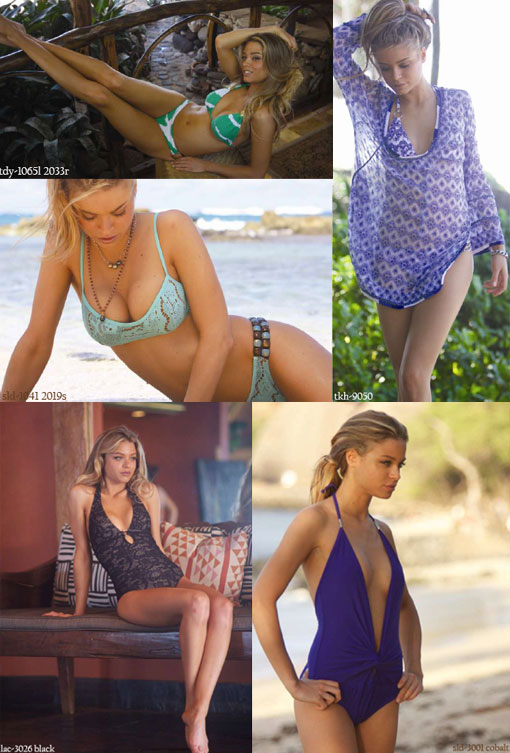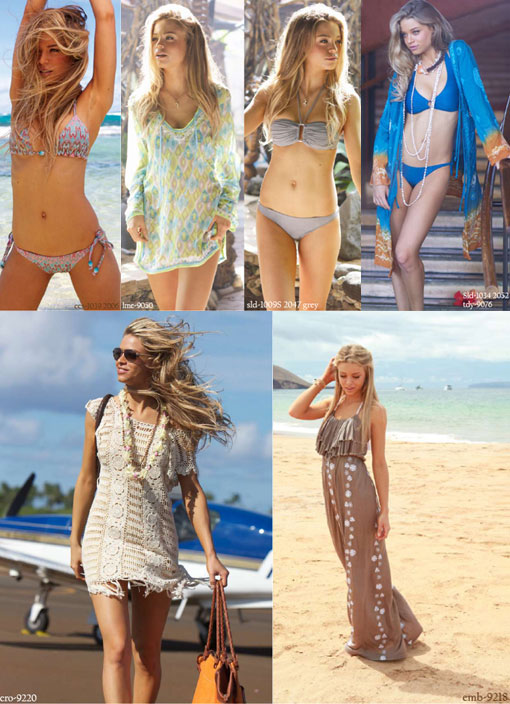 It is already here! Swimwear. Let's kick it off with the great Letarte Resort 2012 Collection. They've been such good friends to The Blonde & The Brunette and we love their latest collection. The iconic Maui-based label – created by sisters Lisa Letarte Cabrinha and Michele Letarte Ross – debuted their elite swimwear designs, coordinating cover-ups and sportswear in 2000. Since then, the Letarte label has become internationally known for their very Hawaiian authenticity, exclusivity, signature blend of a bohemian island essence, trademarked prints, as well as their suits with intricate adornments and lavish detail. Because Designer Lisa Letarte Cabrinha, lives in Maui, she really does know how to design and cut a suit for the pool or the beach.
Our Letarte Resort 2012 favorites include the plunge-neck black lace with taupe backing or the purple one-piece suits. Every bikini is equally stunning especially the turquoise bikini with the beaded sides and the emerald green zebra. Both are cut perfectly to flatter your hips with just the right amount of coverage. That's pretty important.
Now another giveaway from The Blonde & The Brunette. Planning a vacation? Thinking of Spring Break? Black Lace. The Beach. Hot Sun. Warm nights. Here's your chance to win a Letarte black lace bikini or the one-piece suit plus their oh-so special beach bag. Winner's choice. It's simple. Like Letarte on their Facebook page and comment on this post which suit you would like to win. Entries will be accepted through Friday, January 13th at 12pm PST. We'll announce the winner on January 13th at 5pm PST.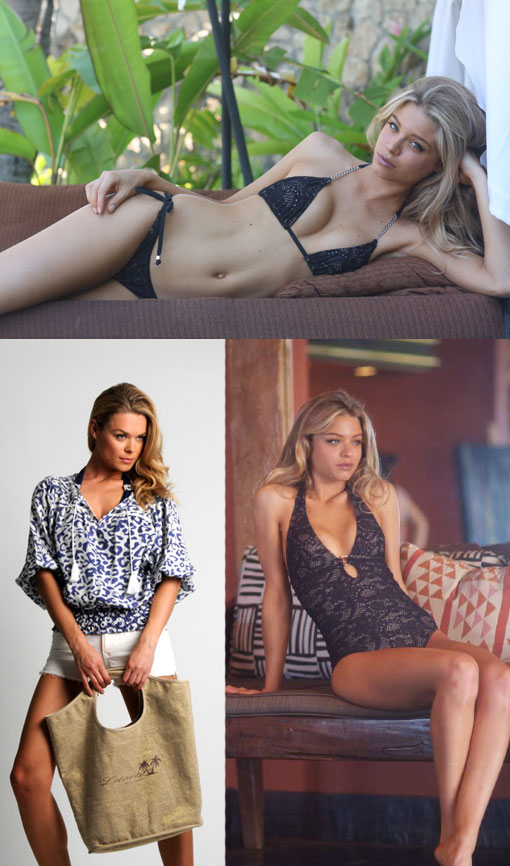 – NJ,The Brunette and Ashlee, Brunette Contributor