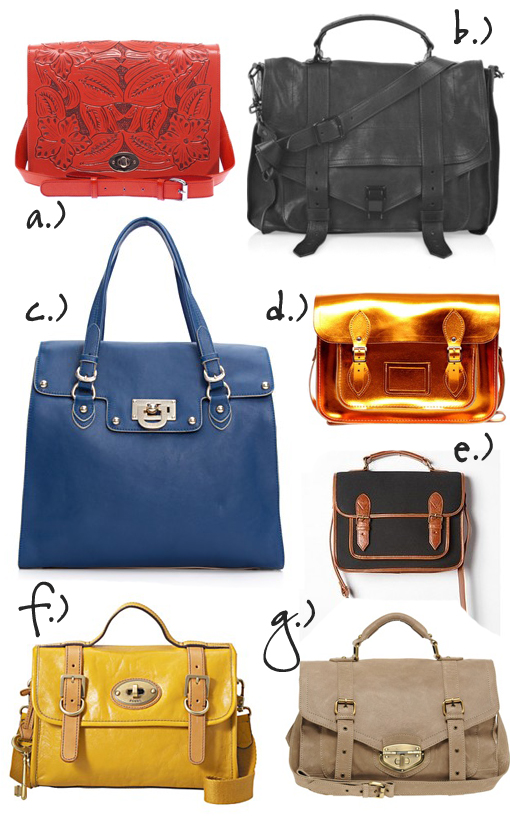 So let's just be honest…I am a horrible packer. I either bring way too much, or not nearly enough! In saying that, I brought way too much on my most recent trip to London. Everyone warned me, but alas…I still managed to bring too much. The worst part? I now have no space in my suitcase to store all my new goodies! (…YES, London shopping IS as good as they say!)
Okay, so to get to the point of this post, there is one thing I brought that I don't know what I would do without! That is the "BDG Canvas Satchel" I picked up from Urban Outfitter a few weeks before I left!
It is perfect for those of you still in school, commuters, or anyone planning an upcoming vacation. Not only has my satchel been comfortable and convenient for a long day of sightseeing, but it's been a perfect accessory to my outfit!
Here is the one I have been seen wearing around London town, as well as a few others I wouldn't mind getting my hands on!
xx Jadan