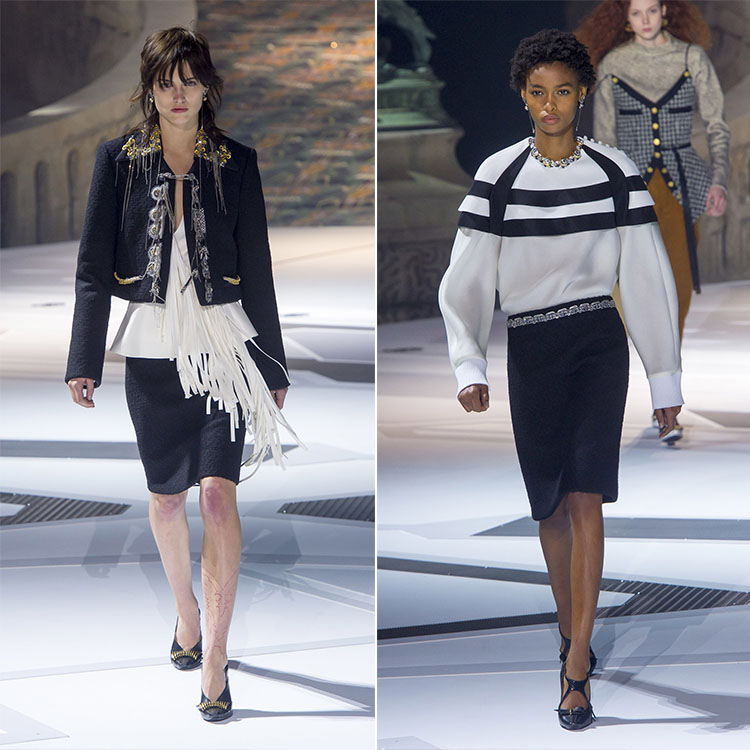 Truly the capstone of the month long fashion march, the pressure is always on Louis Vuitton (or should I say Nicolas Ghesquière) to not disappoint. Showmanship is a major part of this equation and season after season Ghesquière has to top himself. An almost impossible task, he has succeeded once again. Set in the Cour Lefuel, which was constructed in the 1850s for Napoleon III, complete with giant ramps for horses, the clothes literally have to outshine the selected setting (and I assume we'll be back in this exact location three years from now after the completed renovation). As usual, it all worked out. Wild boars and spaceship catwalks combined to create a breathtaking venue as the stage was literally set to send out the most wearable collection to date.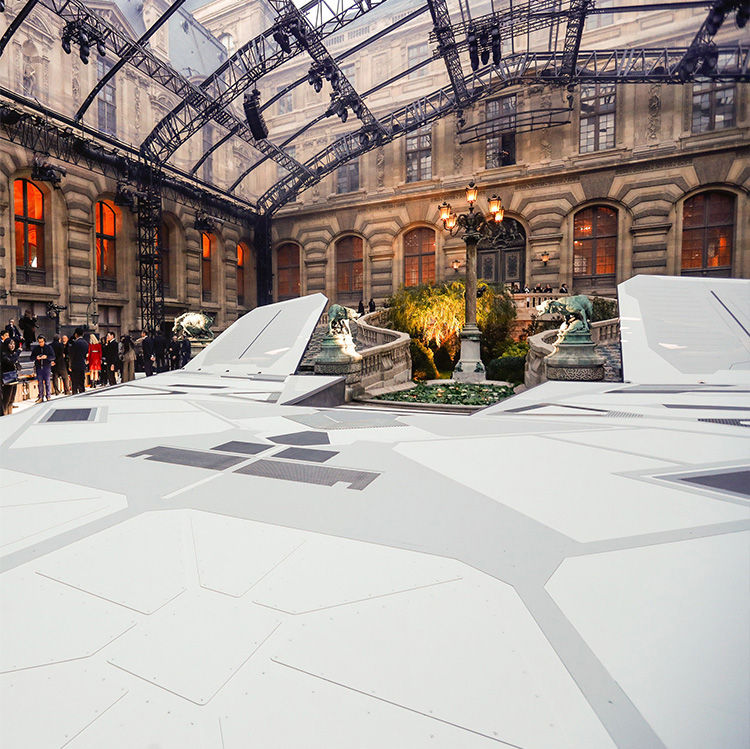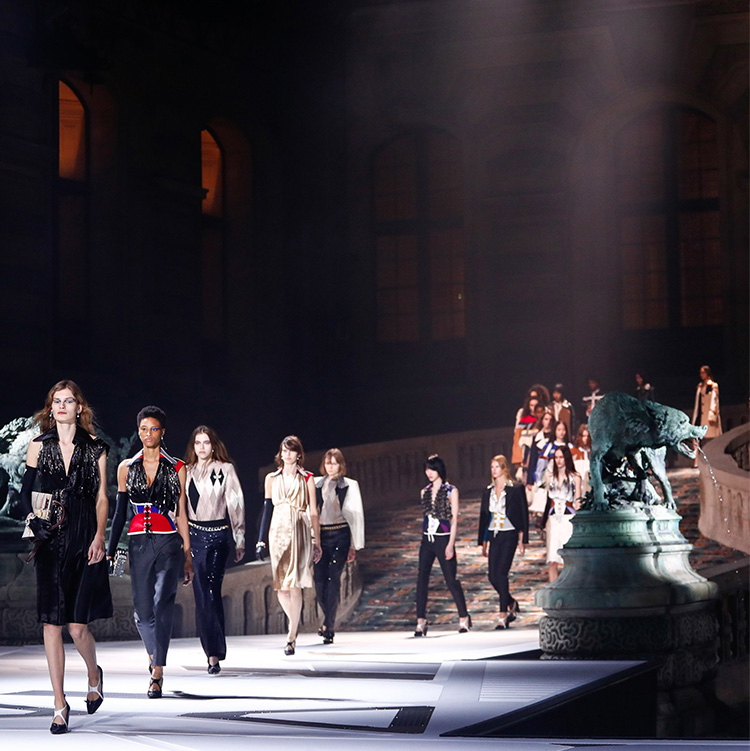 Now outer space has certainly been a recurring theme including the much talked about AW17 show. I should know as I have rarely missed a show. This time, it's about the space between the brand and the consumer. Who is this modern women and what is she wearing? Blast off. She's living in an Instagram-driven world where the ladies who lunch are a bygone era and she marches to a life that requires (no needs) a day to evening wardrobe. What to pack for the journey has been vexing designers everywhere. The answer? Comfort, layering, a consistent (visual) statement, bold colors and color blocking, and of course, patterns, detailing and accessories to covet, no, need. She wears dresses and pants that give her ease for her mobile life and wherever she goes she makes a statement because there is always a photo op or selfie waiting to happen. Much of the press has even termed the collection 'haute bourgoise' which is the perfect lexicon for the the range of skirt suiting, the strong statement pants and tops, bead work, stripes and LV Logos, and cropped jackets of today's new age women. She wants to mix and match her go-to's and expects her accessories to elevate and her overcoats to enhance her street style. Mission accomplished.
Skirt Suiting
Cropped Jackets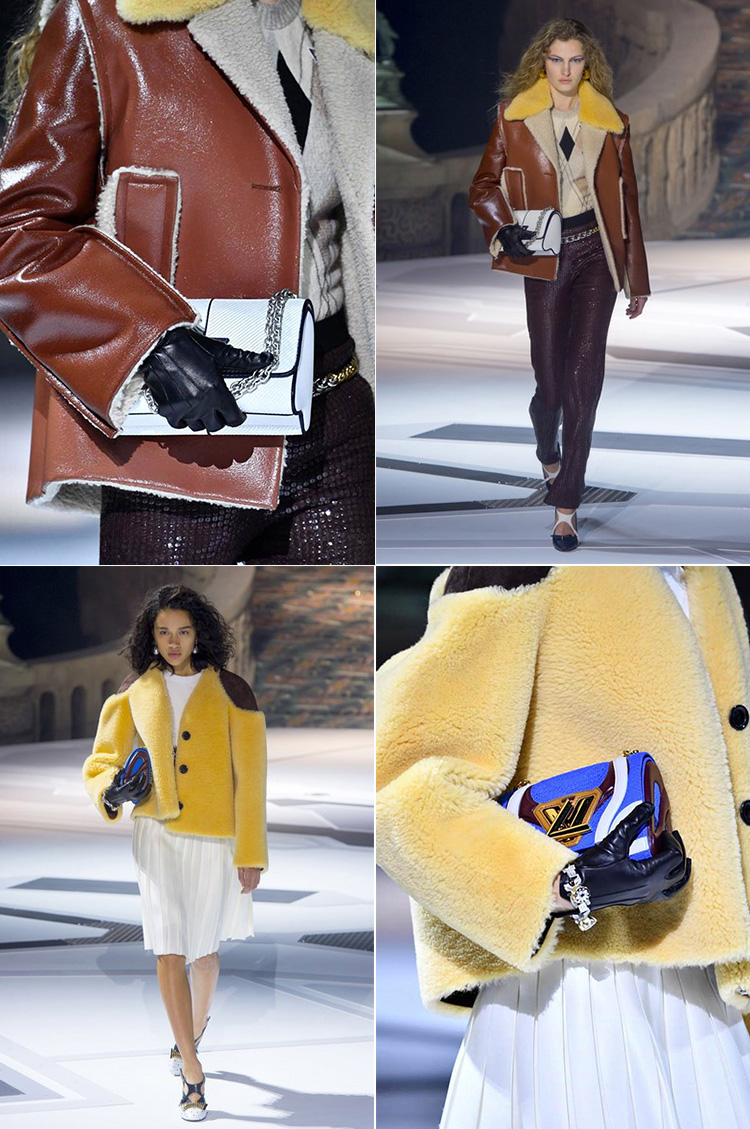 Street Style Coats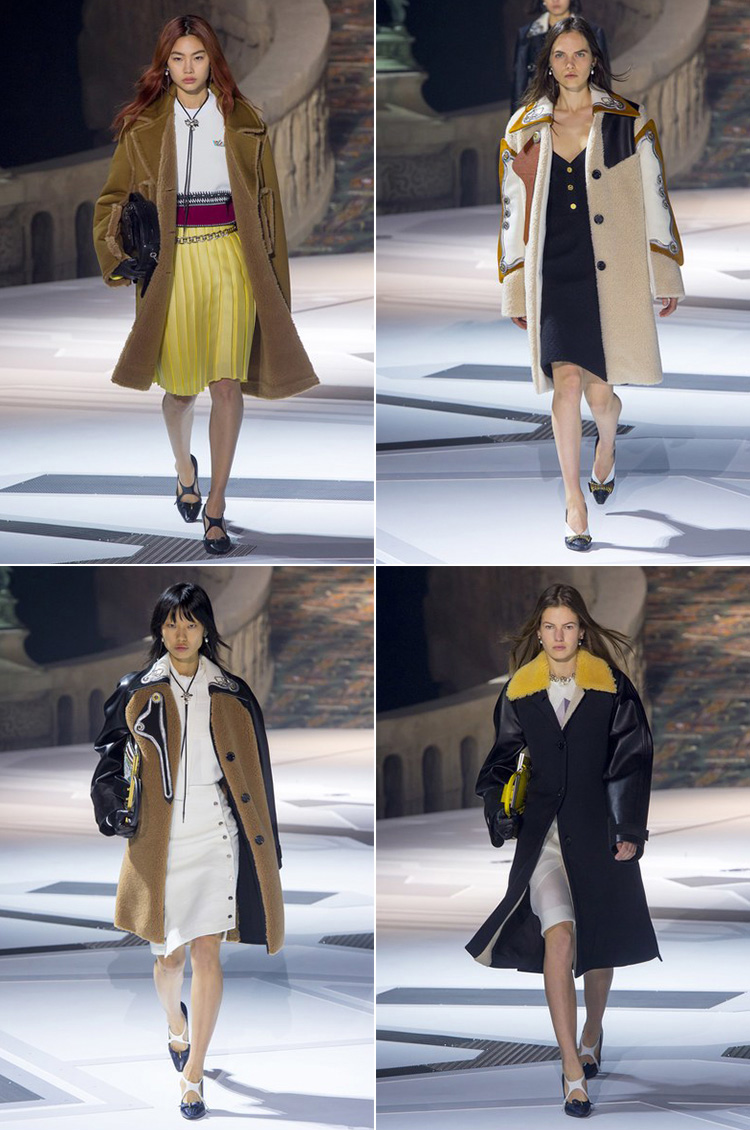 Statement Dresses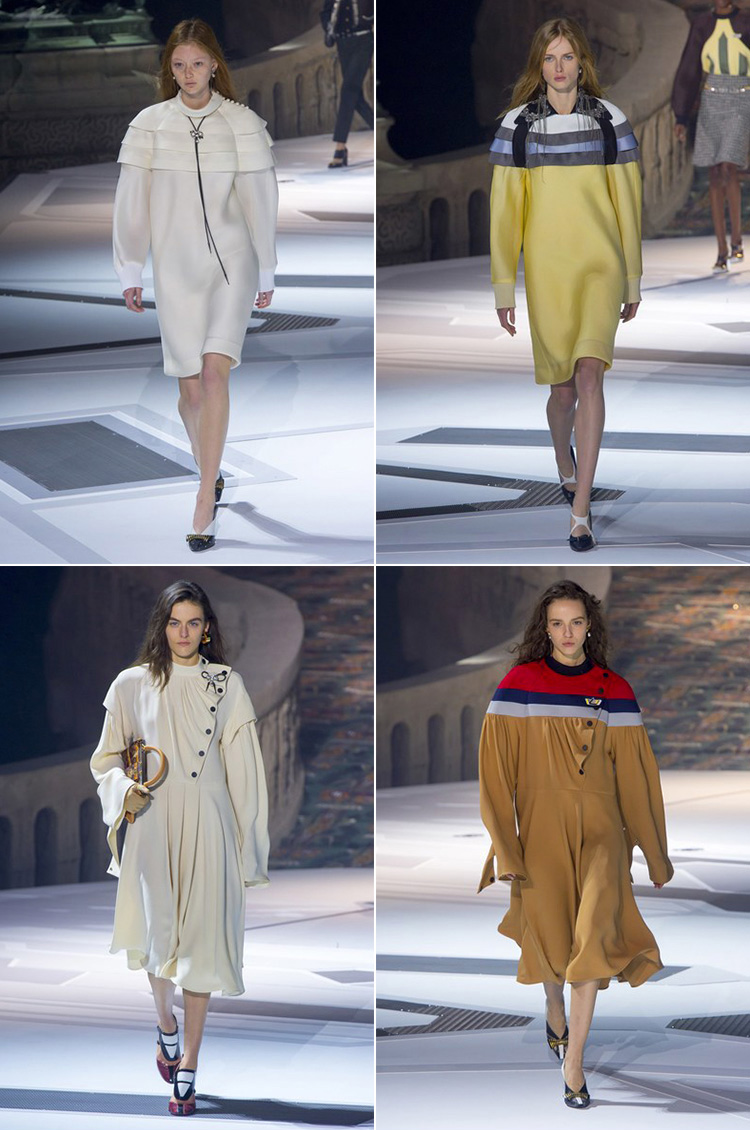 Sweaters, Beading & The Evening Pant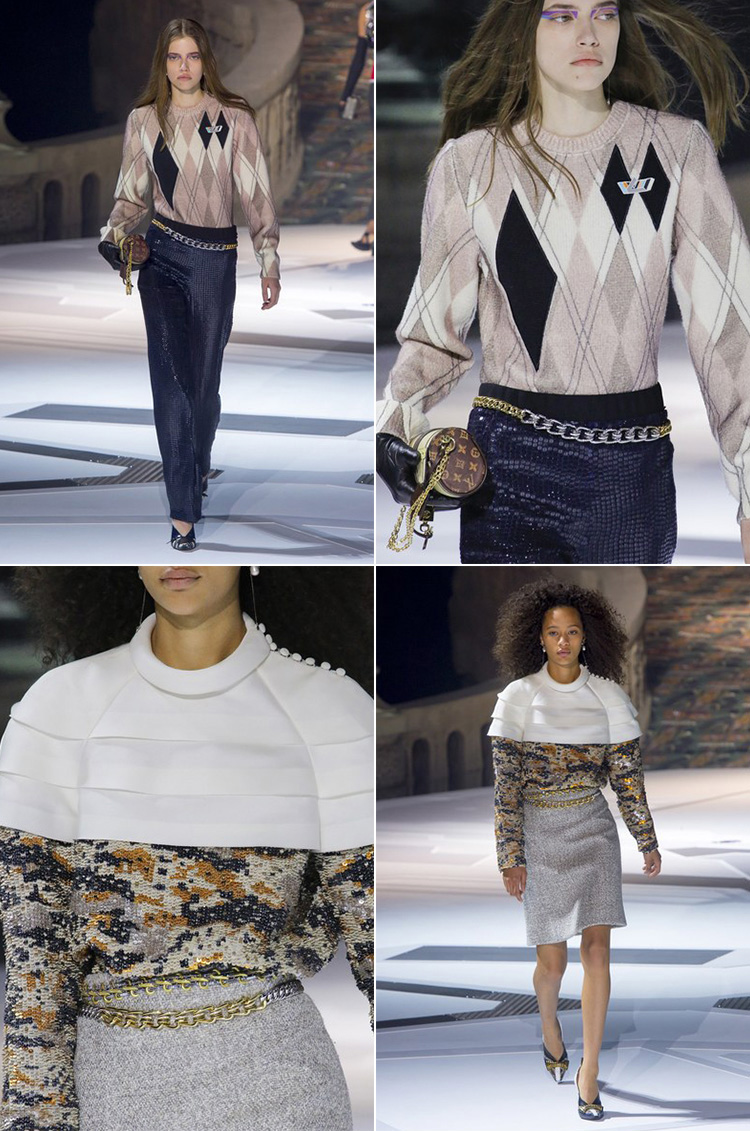 Stripes & Logos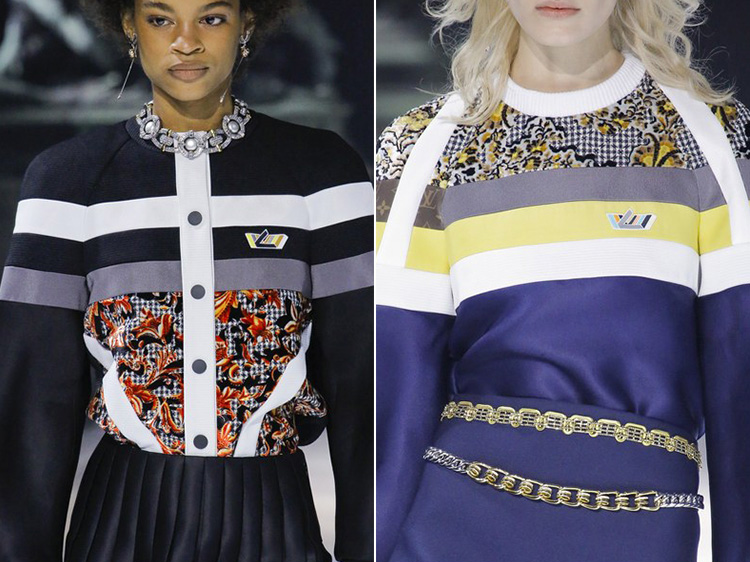 Halters & The Evening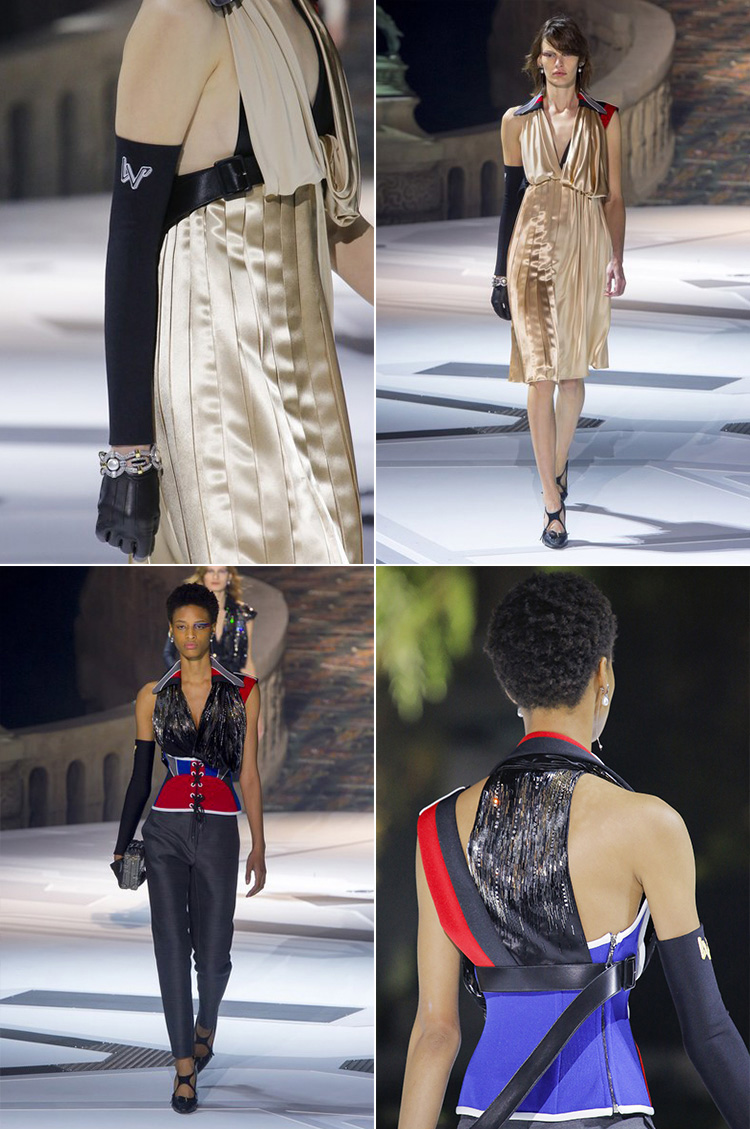 DETAILS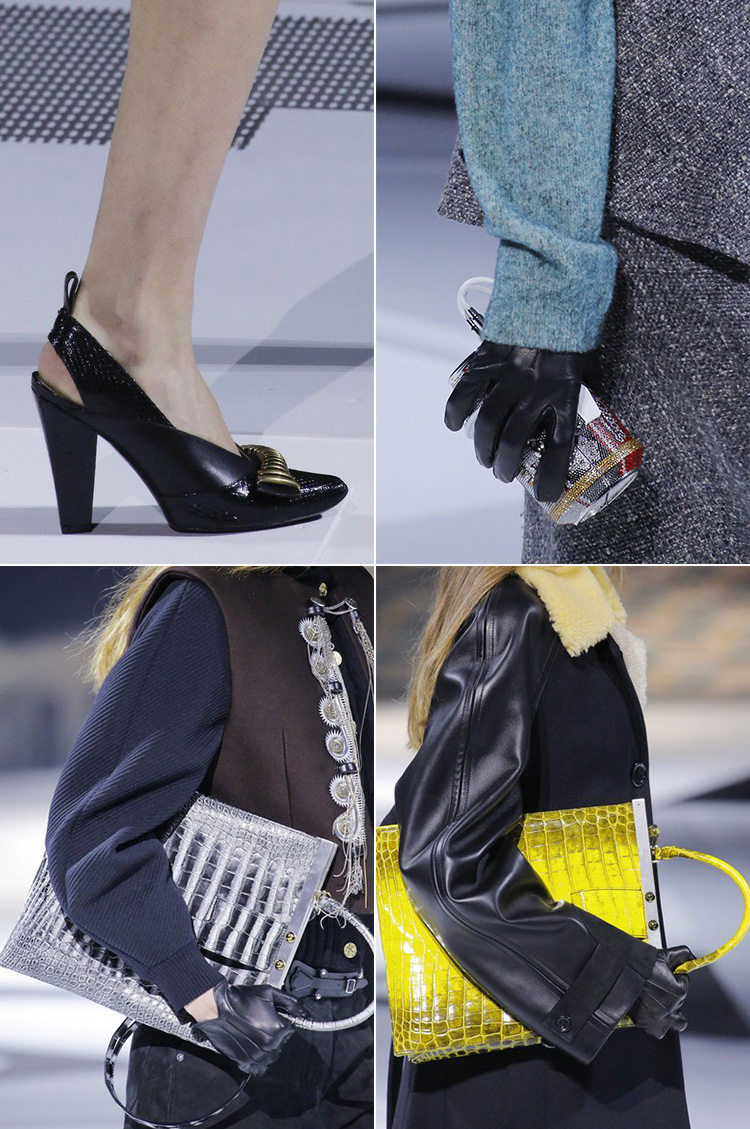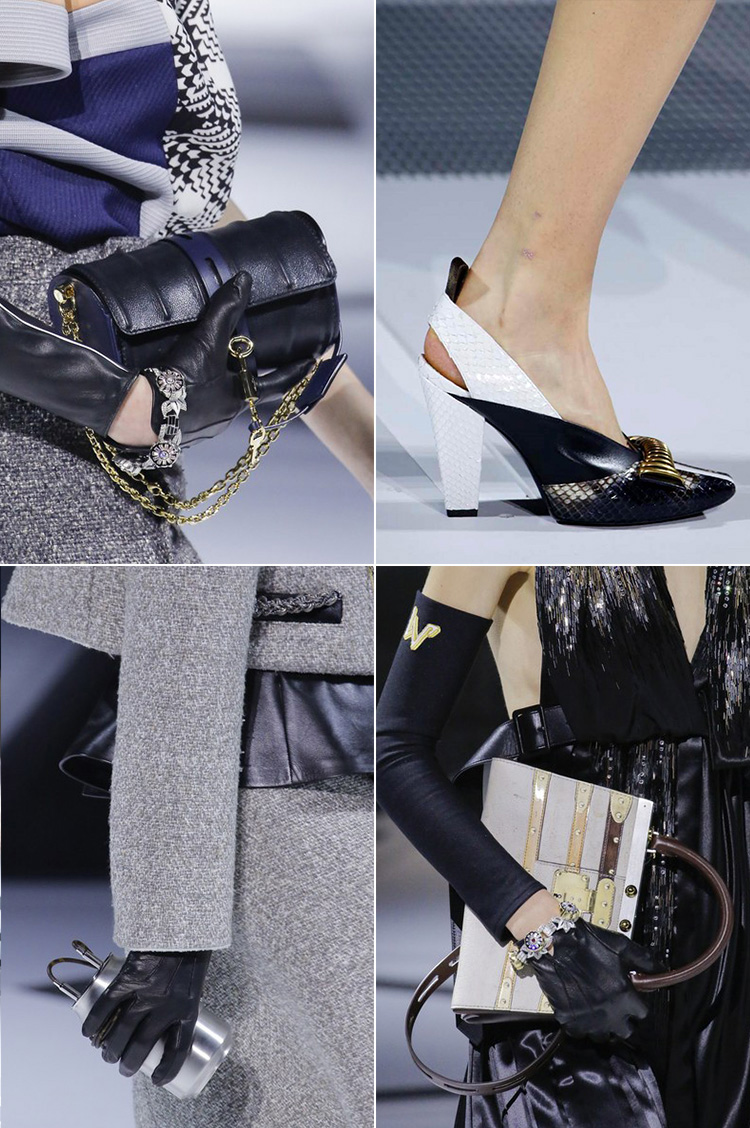 The mix of accessories showcased a new sexy slingback and pumps that are perfect with the focus on skirting inclusive of superb LV leather and metallic detailing, innovative new bag shapes (and I'm sure they are named but I don't know yet third monikers), impressive embellishment, beading, a one leather glove option, and elevated, highly wearable costume jewelry.
FRONT ROW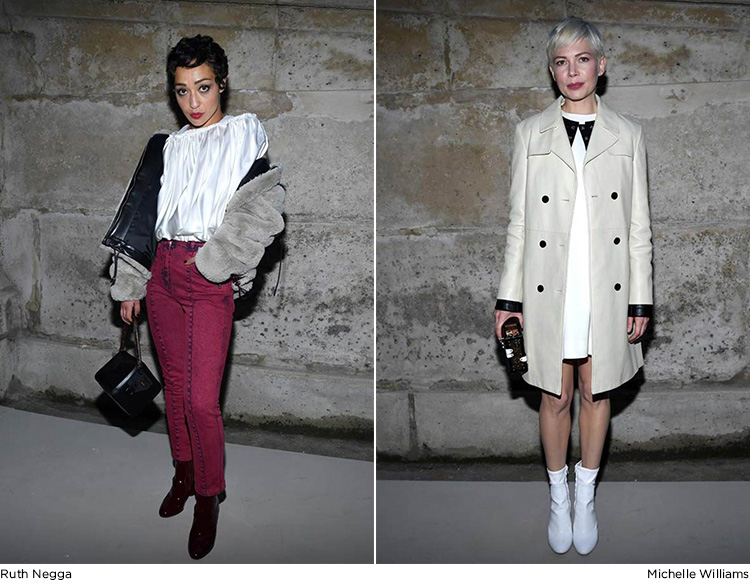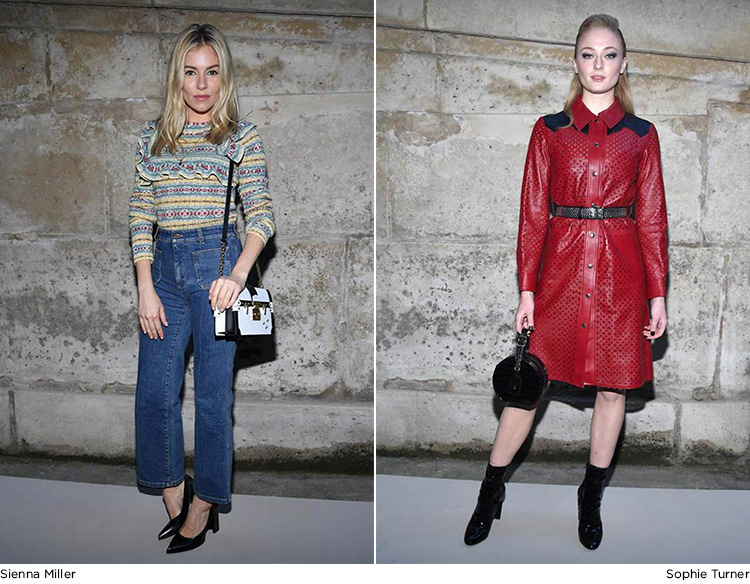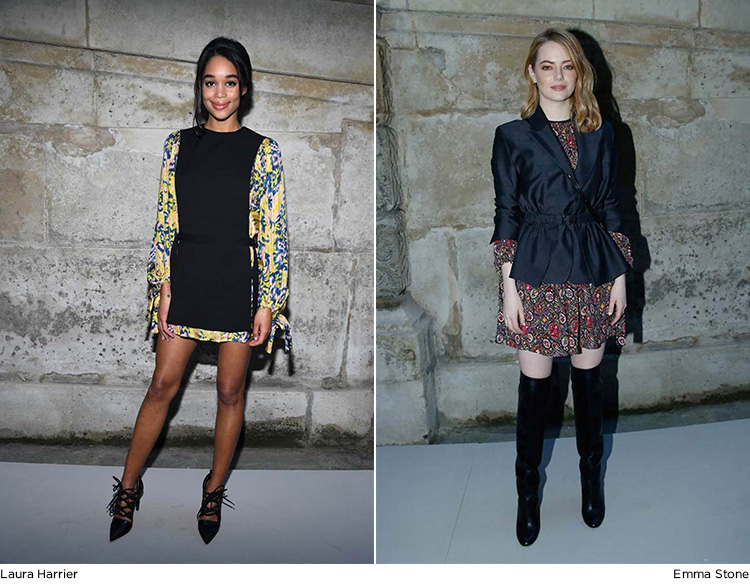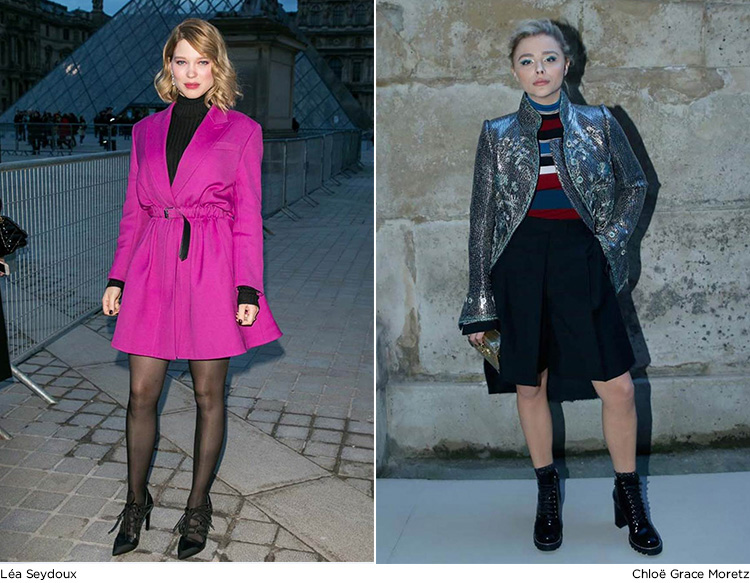 Finally, in case you missed the star-studded front row, look no further than their carefully styled selects to convey exactly how the LV women leads her life – with ease, panache, and singular style statements.
xx
NJ Goldston