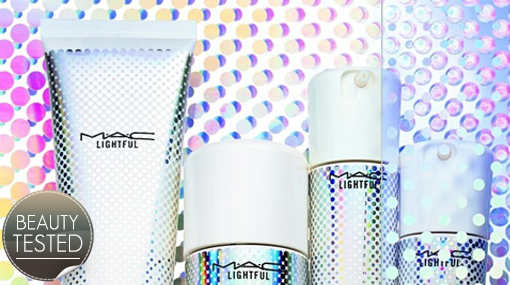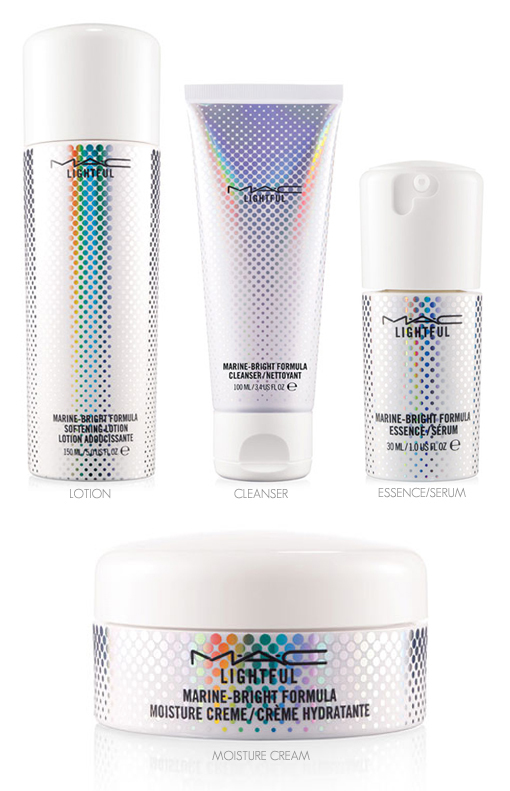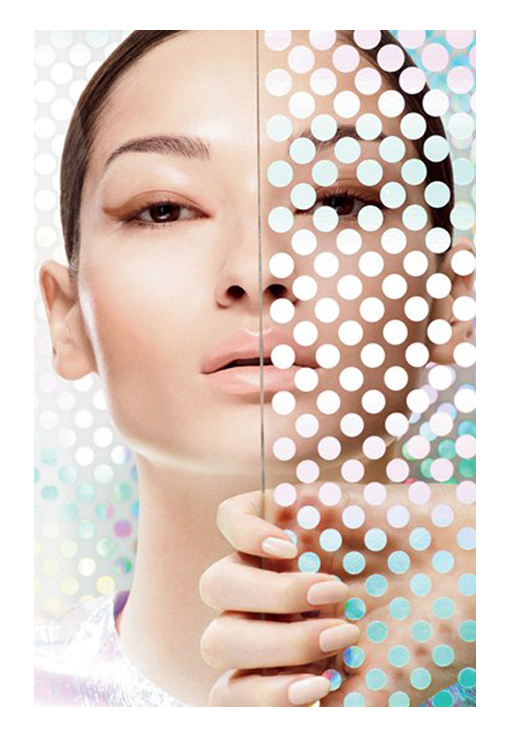 When you have a schedule like mine and maybe not always as much sleep as you might want (or need), you need a beauty solution. I shift into beauty overdrive and reach for the six key formulas in the remarkable M·A·C Lightful skin brightening collection. With its exclusive Marine-Bright formula that nourishes, hydrates and revitalizes your skin while protecting against free radicals and UV effects, It really does leave my skin clear and radiant.
How It Works: Their "Charged Water" technology boosts skin's receptivity to visibly replenish lost moisture (flying, flying, flying plus lights, camera, action and fashion shows) to re-energize your look. This is also a perfect regimen for the winter months when we all long for that drop of sunlight which brightens skin.
The Program: (1) Start with the 'Lightful' Foaming Cleanser'. If your skin isn't clean, well…you know the answer. (2) 'Lightful' Softening Lotion' for a smoother, more radiant look. Give it time to work. It's so in demand it will be back in stock this week. (3) 'Lightful' Essence Serum' to moisturize, condition and plump skin. Also back in stock this week. Getting the hint. This stuff works so well, you need to grab it when you can. (4) 'Lightful' Moisture Crème' which is a heavy duty moisture solution for when your skin is exceptionally dry—instantly and over time. Prices start at $25 for the cleanser, $32 for the lotion and $42 for the essence and moisturizer.
It's exactly how science should work with style!
-Astrid Bryan