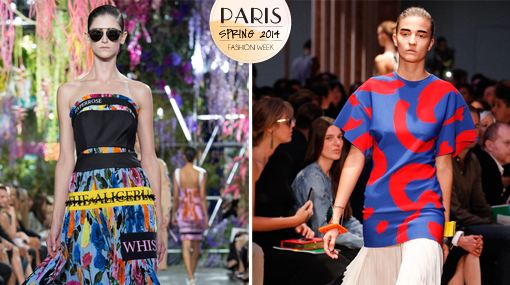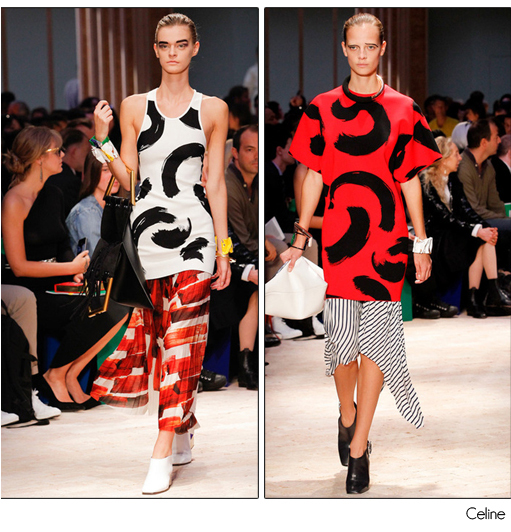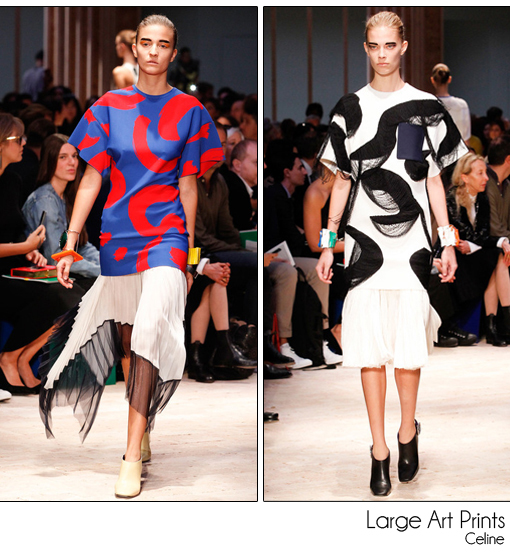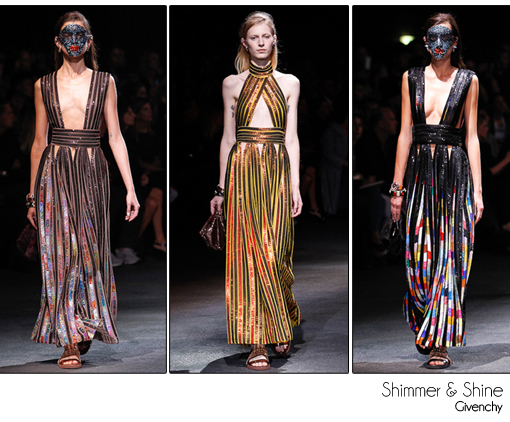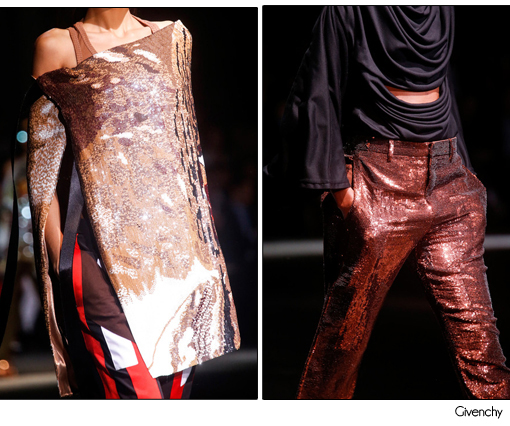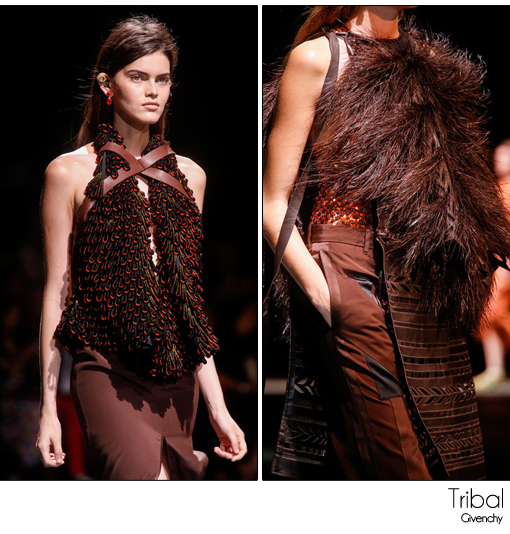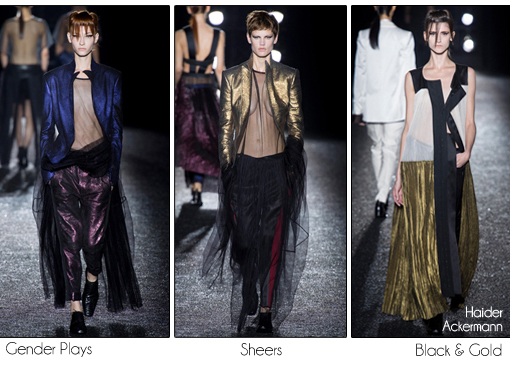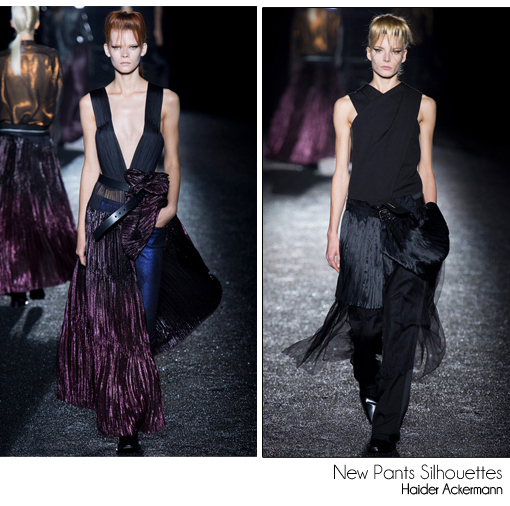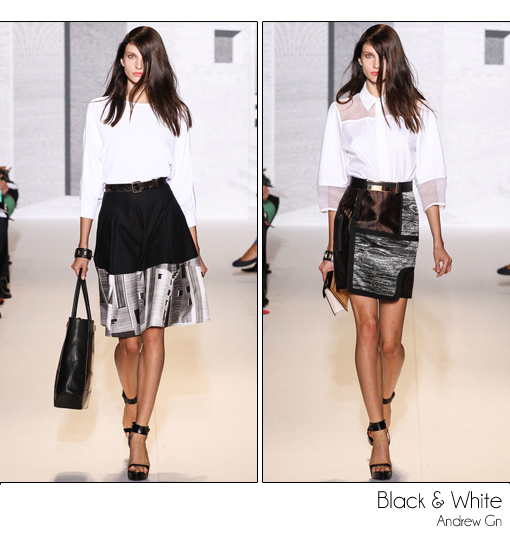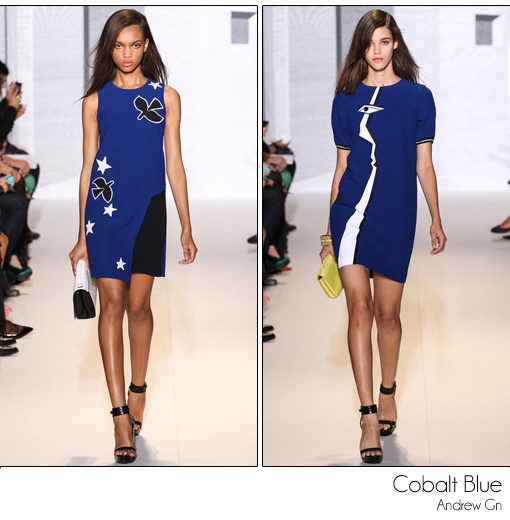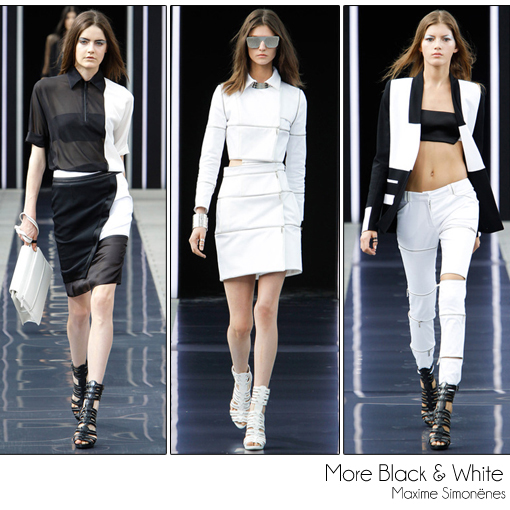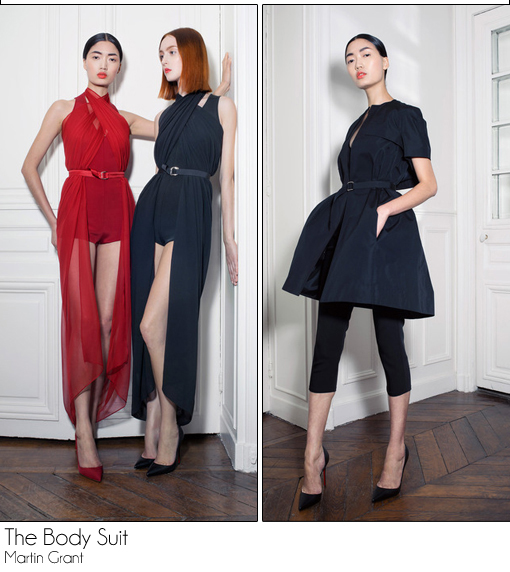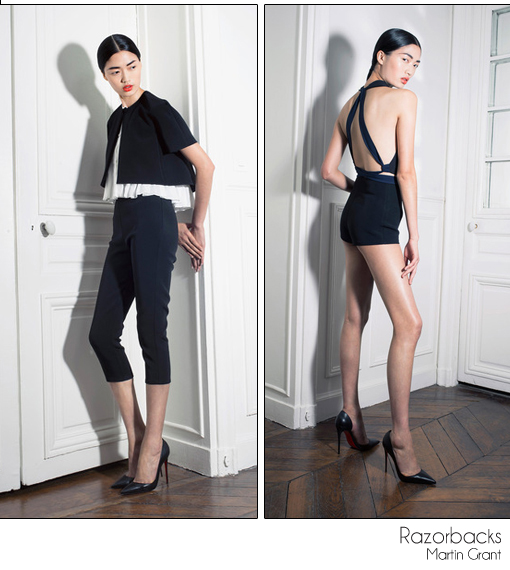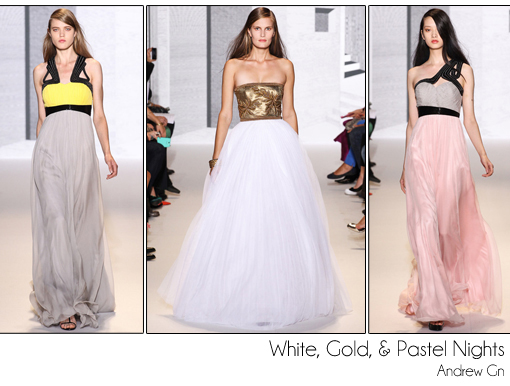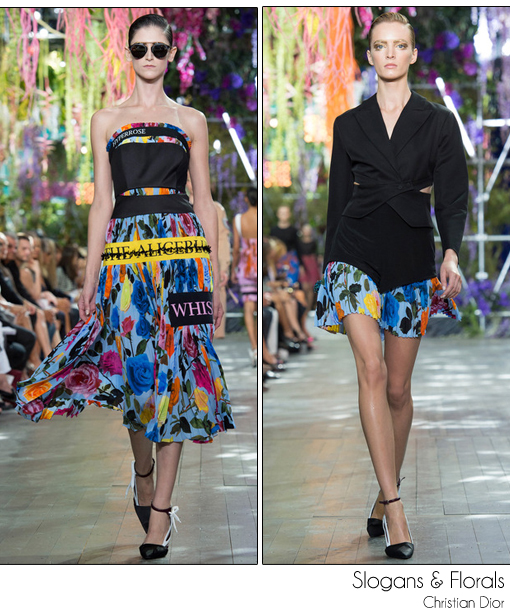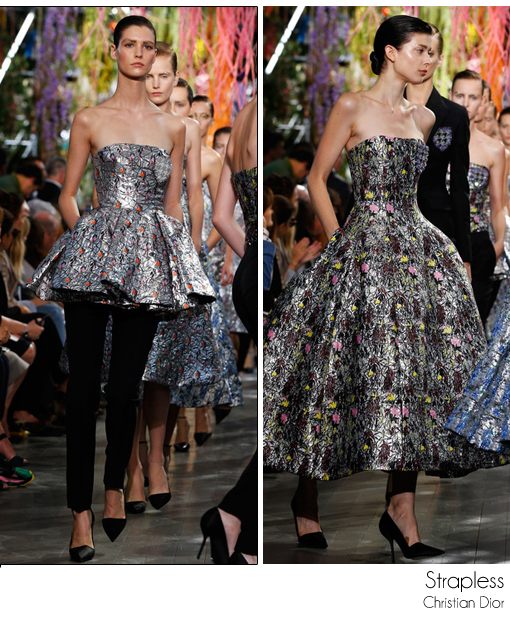 Lots of interesting trends are emerging on the Paris runways. It seems time to weigh in with our two cents. Things are getting graphic with large art prints and Celine stood our from the pack with their beautiful showing possibly reminiscent of Miro paintings. The world is of course abuzz over Christian Dior as the house continues to dominate the stage (or should we say runway). This outing featured slogans, classic Dior florals and beautiful silver jacquard fabrics in what is quickly becoming the most recognizable ladylike and often strapless silhouette in the world.
Kim and Kayne were there to witness Creative Director, Riccardo Tisci,at Givenchy unveil more of the shimmer and shine trend which is really quite seductive and feels very new. He also also added touches of the tribal and magnificent details to the entire collection. It will be interesting to see how this is received along with the draped knitwear which started the show; we are fairly confident that celebs and his followers will be totally on board. Other designers from Maxime Simonënes and Andrew Gn tapped into the very prevalent black, white & cobalt themes that range from very structured to fluid gowns. Gn's graphic doves were especially lovely and remind me a bit of Chagall.
Martin Grant went for bodysuits and razor backs along with very flattering silhouettes. The coats and tightly cropped capris are stunning. Finally, our almost favorite Belgian (other than Astrid) Haider Ackerman seems to have upped his game. Using sheers, which may be hard to wear, but we love them just the same. He also worked a great gender play that is much more flattering than in many a season. Finally, his take on some of the dramatic black and gold looks that are catching on basically everywhere is a great statement (for any gal who wants to make a real entrance).
At the end of the day, variety is the spice of life and Paris never fails to deliver. It's going to be hard to pick and choose come springtime. The week's not over. Stay tuned.
xo
NJ Goldston, The Brunette