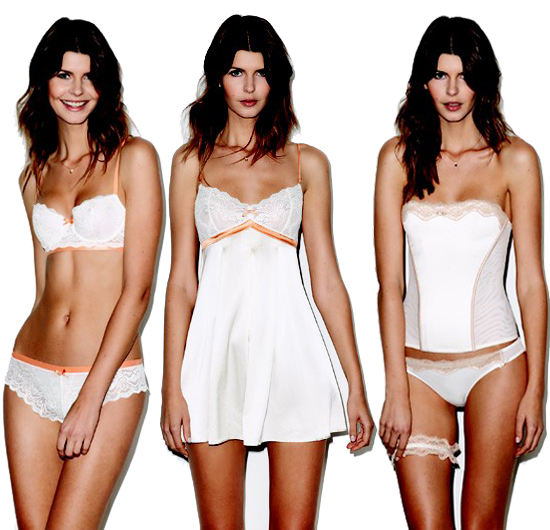 With all the excitement from the Royal Wedding, it is no secret that bridal fever has taken over. Elle Macpherson jumped in at the perfect time to take advantage of everyone's nuptial obsession by launching her new intimates line. T he best part? The entire line is based on the wedding night!
Elle's newest creations are all about sophistication. They are simple, yet able to make every woman feel unbelievably beautiful, natural, and elegant. What more could you ask for on such a special night? The bridal collection ranges in price from $31-$100 and includes 14 pieces: corsets, camisoles, as well as bra and panty sets.
The line comes in an array of delicate colors such as lemon, cream, and white.
Every Princess deserves to look perfect on their special night <3
xx Jadan