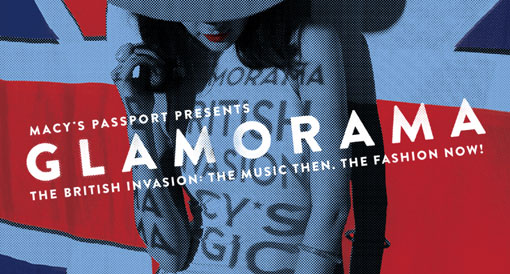 There was so much happening last week in LA including the MACY's Passport Presents Glamorama 21012:"British Invasion". We were there for the red carpet and the iconic fashion show HIV/AIDS fundraiser celebrating its 30th anniversary with this year's theme, British Invasion: The Music Then. The Fashion Now! Musical performances included Robin Thicke and Karmin headlining alongside the best of fall fashion from Calvin Klein, Bar III, Material Girl, Tallia Orange, Rachel Rachel Roy, Diesel, and the runway debut of the exclusive, limited-edition Nicole Richie for Impulse collection. Down town at the landmark Orpheum Theater, it was the place to be with crowds lining the red carpet and the theater packed with hundreds of LA fashionistas.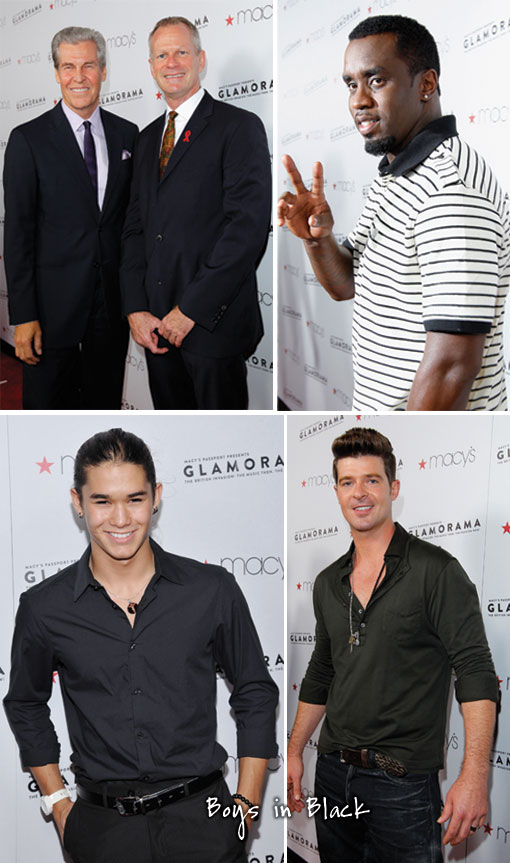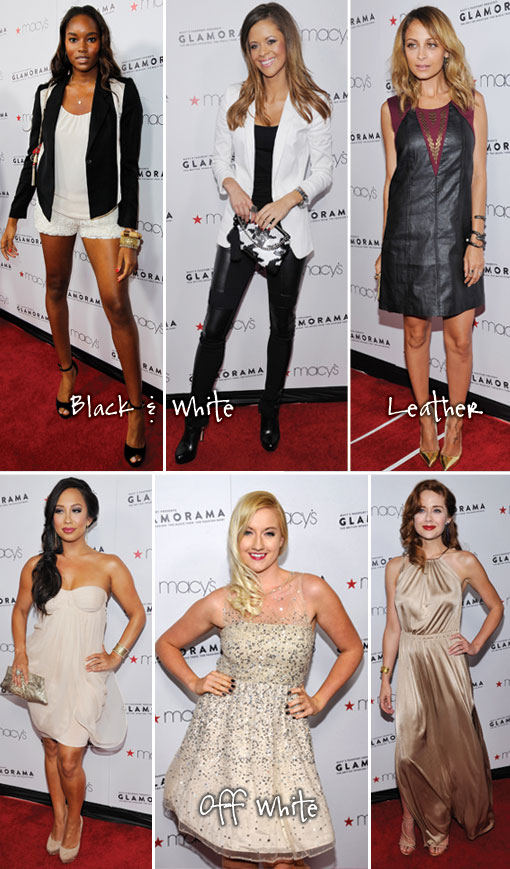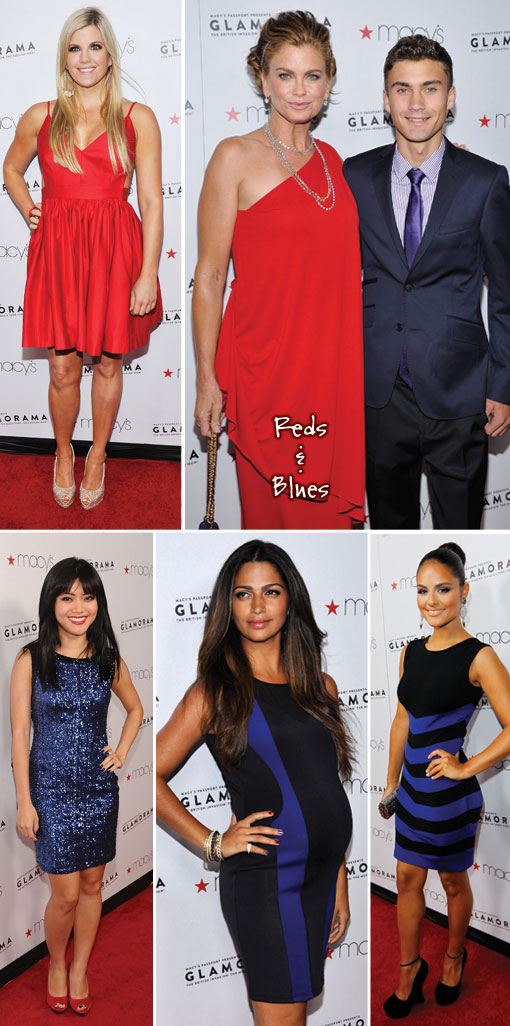 We spotted five five great trends that seem to be popping up all over Hollywood from boys in black, black & white, leather, off white and reds and blues. All of these looks are easy to pull together. So easy, you can take your style cues from many of the celebs pictured above including everyone from dapper Macy's, Inc. CEO Terry Lundgren, Sean Combs in a classic Sean Paul polo, R&B Artist, Singer & Songwriter Robin Thicke, Model Damris Lewis in the fabulous white jeweled dress shorts with legs forever, Nicole Richie for Impulse in falls hot leather look, Laura Linda Bradley (17 Again) in a sparkly dress with the new flounce skirt look hitting Fall runways, Kathy Ireland looking great in a red gown, a pregnant Camila Alves looking great in INC, and Pia Toscano from American Idol Season 10 in a very falttering black and blue striped sheath.
Don't you just love LA. We do!
xo
NJ, The Brunette