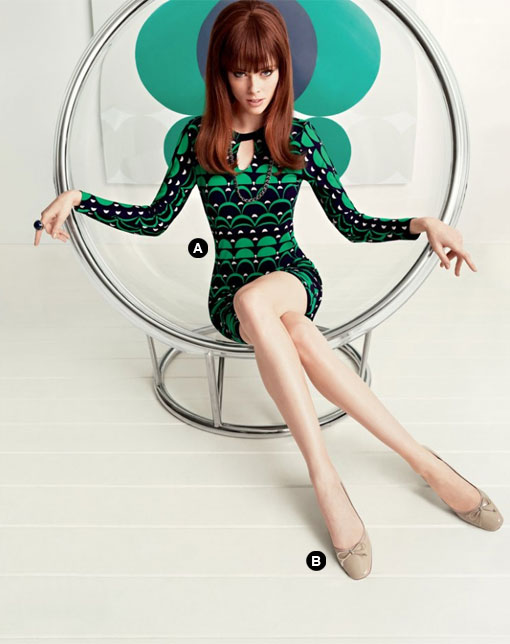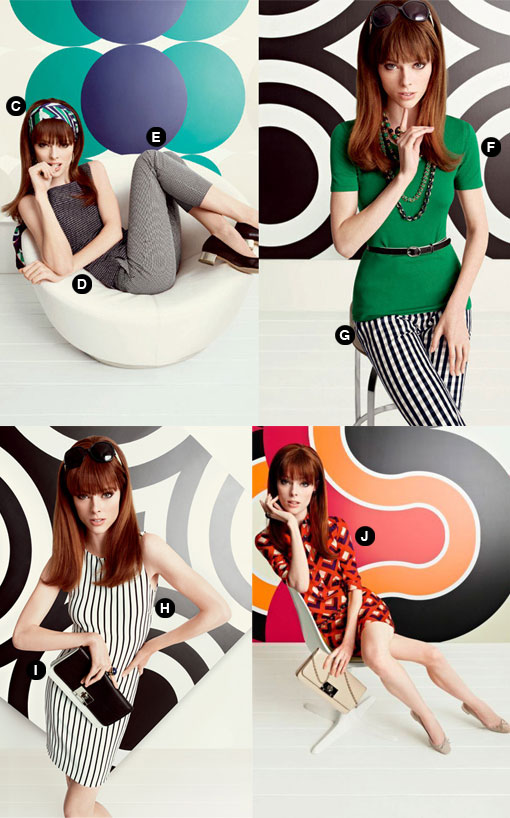 So after MONTHS of anticipation, Mad Men (my favorite show on the planet) returns for its sixth season! And just as much of that anticipation is for the incredible 1960s wardrobe (by costume designer, Janie Bryant) as it is the salacious storylines. Though the collection was originally released in March, I thought Banana Republic's Mad Men Collection would be the perfect way to get us all in the mood for tonight's premiere.
"Designed exclusively by Banana Republic in collaboration with Mad Men costume designer Janie Bryant. A modern take on the razor-sharp tailoring and polished silhouettes of 1960s style, plus a few cues from the season." – Banana Republic
I'm seriously craving every piece, but my favorite is the Vertical Stripe Dress because it's classic, yet mod. Couldn't you see it on Megan Draper?? Or maybe even the now-teenage Sally Draper? Here are the links for the items featured above:
What's your favorite piece?
– Ashlee, Brunette Contributor