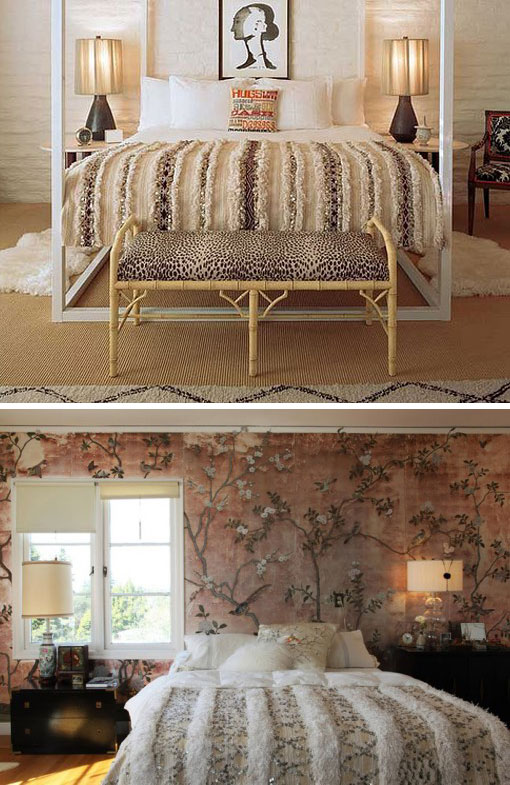 I first learned about Moroccan Wedding Blankets a few years ago after my sister traveled to Thailand for her honeymoon. She came home with a collection of incredible hand crafted mirrors, gorgeous wooden furniture and my favorite, a Moroccan Wedding Blanket.
These vintage pieces "handira" are hand-loomed from sheep's wool and cotton in tiny Berber villages in the Atlas mountains. Tradition and skill are passed from generation to generation; prospective brides and their relatives patiently sew each sequin by hand. It is believed that the blankets have talismanic power and protect the user from the evil eye.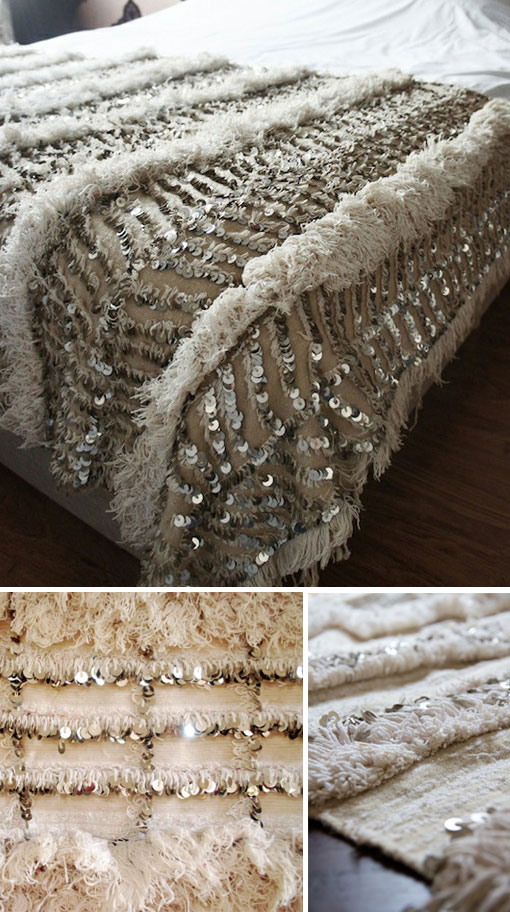 Wedding blankets are woven in anticipation of, you guessed it, a wedding, by the bride's female relatives. It can take many hours, even weeks, to attach those hundreds of mirrored sequins once the weaving is complete. It is during this collaborative task, that the bride's relatives teach her all about the birds and the bees, among other marital duties and expectations. After the wedding ceremony, the bride wears the blanket tied around her neck as a kind of cape as she travels on to her new marital home.
These days, I have recently seen them used a variety of different ways. Such as, at the foot of the bed, draped over a daybed, as a rug, or even as wall art.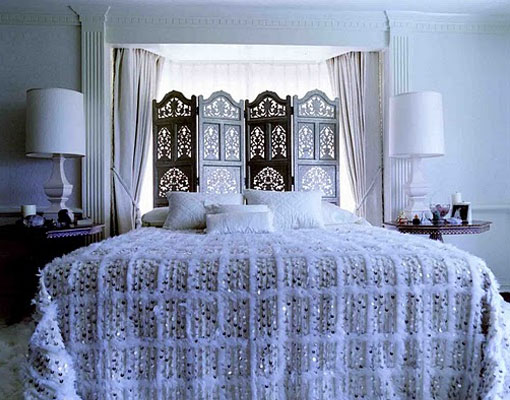 My favorite Wedding Blanket decor is Kate Hudson's bedroom. Designed by Roman & Williams, with a large Moroccan Berber wedding blanket as a bed cover. Magnifique!
You can purchase them at numerous small Moroccan shops, as well as online at marrakeshtradinghouse.com
Xx. Jadan Huter