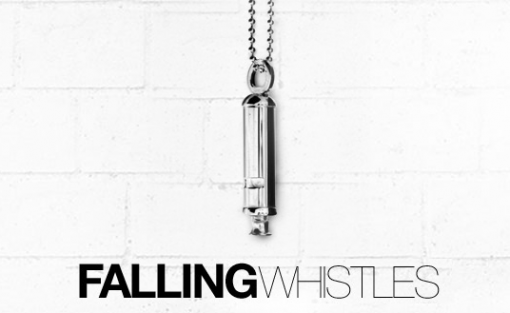 "Falling Whistles" is a new jewelry line specializing in fabulous, edgy whistle necklaces. The purpose of the whistle is to campaign for peace in the Congo. In the Congo, young children are put at the front lines of war armed with nothing but a whistle. Falling Whistles is asking the fashion world to "wear your protest and be a whistleblower for peace". All of the proceeds go to advocate and rehabilitate children affected by the Congo War. No buyer's guilt here! Thanks to this campaign, you can protest for peace with style.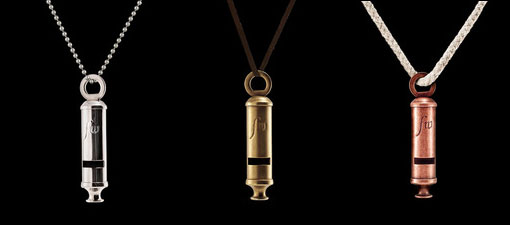 A fantastic addition to your fall closet — these necklaces can be dressed up or down. Throw it on with a pair of jeans or let it be the conversation piece hanging in the middle of your favorite black dress! And, wearing it isn't just a statement for peace, it's a statement for fashion. Just a few of the celebrities seen protesting for peace in the Congo are Beyonce, Jessica Biel and Laura Bush.
Falling Whistles is sold online and at selected retailers (including a debut at Fred Segal).
Or, check them out here!
– B&B contributor, Brittan Cortney