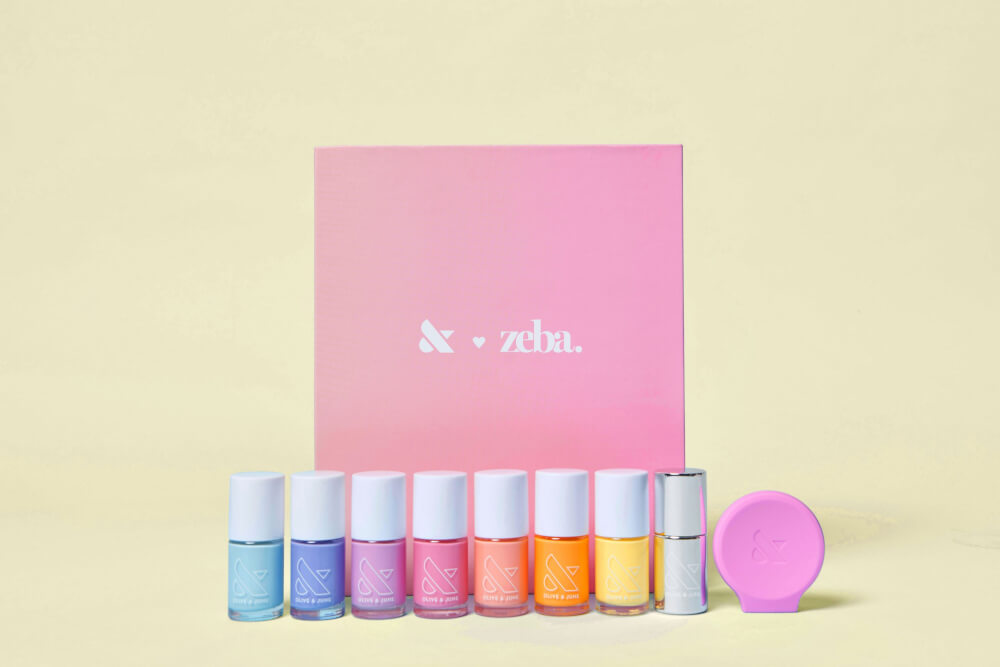 Olive & June just elevated the at-home mani experience. How? They stepped out of their comfort zone with a daring new crossover collab with Zeba, a movement and lifestyle brand centered on body celebration and self-love, created by dynamo Founder and Instagram sensation, Nabela Noor.
Quick back story. If you aren't familiar with Olive & June, or maybe you are, well, most of their shades are typically stunning soft sheers and pastels. Fans of the brand have been clamoring for statement colors but brand Founder and CEO Sarah Gibson Tuttle held back waiting for just the right moment. Well, the moment is here, and this is an exclusive sneak peek before the May 14th launch.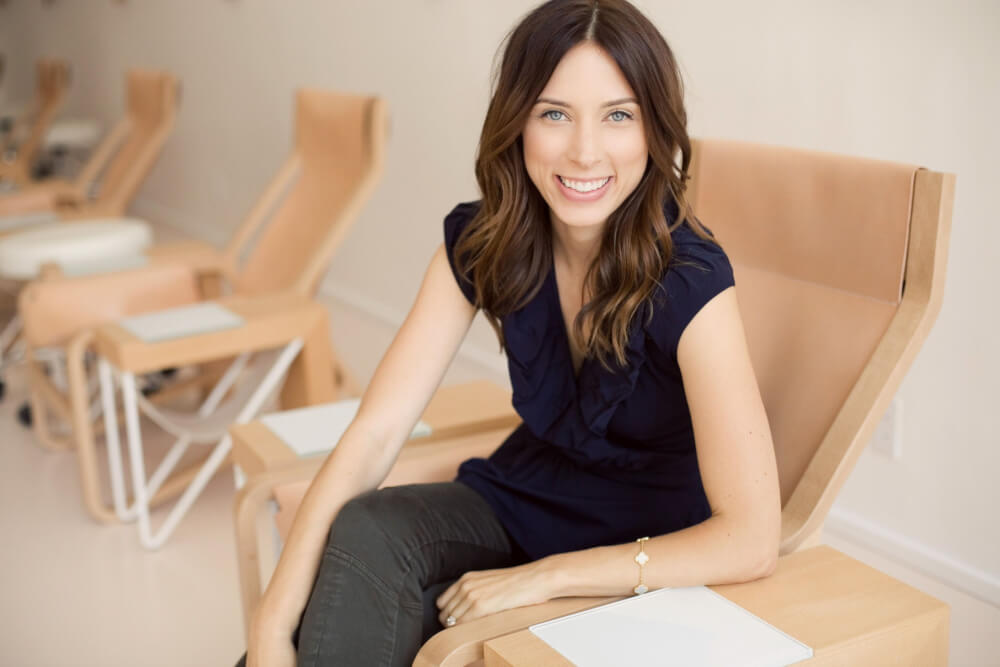 Sarah Gibson Tuttle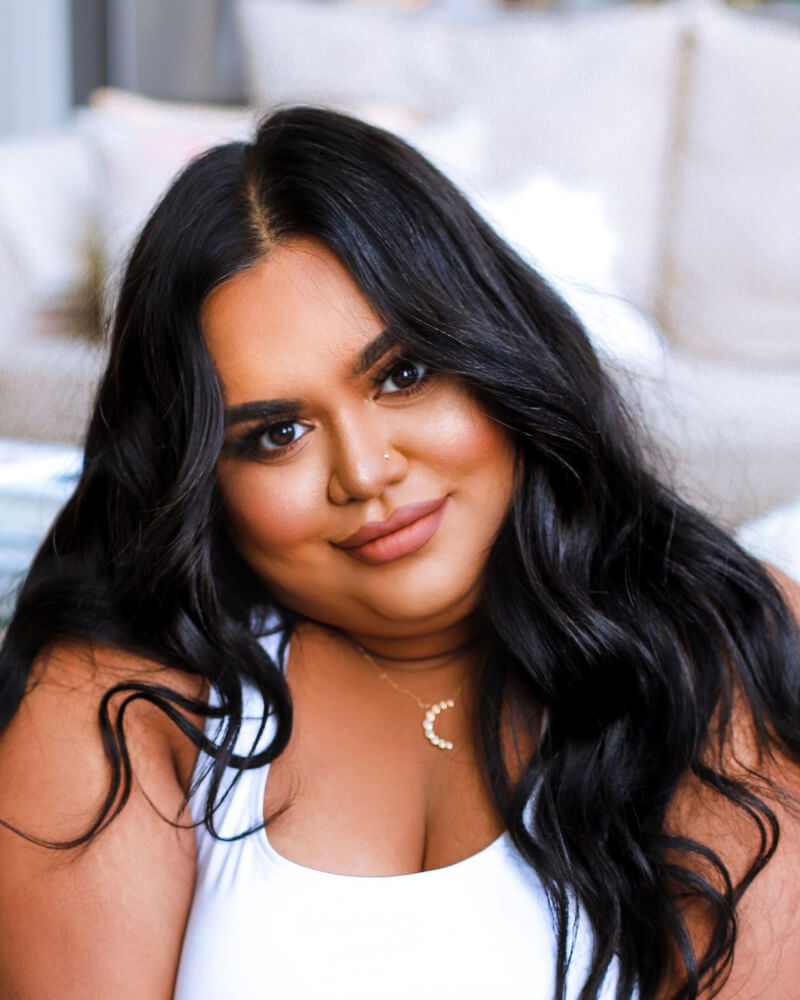 Nabela Noor
Lucky me. I had a first look and as someone who typically is just an opaque white or sheer gal, the seven bold, vibrant colors in their exclusive, limited edition at-home Studio Box had me at "hello". To bring the mani magi home, Zeba's collaboration with Olive & June symbolizes the crossover between two brands and two communities that are committed to promoting unapologetic and unconditional self-love and expression.
Yes. It's all about loving and expressing yourself. The strong, beautiful and confident person behind the nails just like Noor – a first-generation Bangladeshi-American creator, entrepreneur, designer and activist. Her authentic voice for a number of powerful, yet marginalized communities including the plus-sized community, Muslim community, South Asian community, and women of color around the world is as strong as the colors in the collection.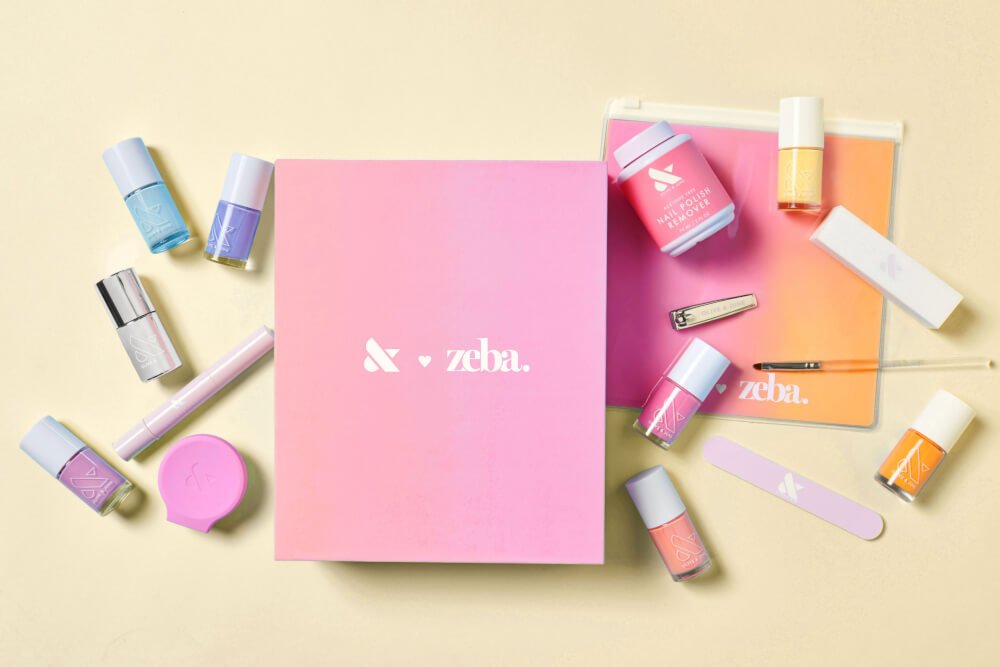 So let's break it down. Inside the studio box are 7 must-paint polish colors and an 8-piece mani system of tools including the their limited edition signature Poppy polish bottle handle but this time in purple. Each shade celebrates individuality with names that are modeled after personality traits that are all about you. I'm starting out with Fierce & Loving and then moving on to Bold & Shaken.I guess I just learned something about myself. What will you chose and it what order? Decisions. Decision. Decisions.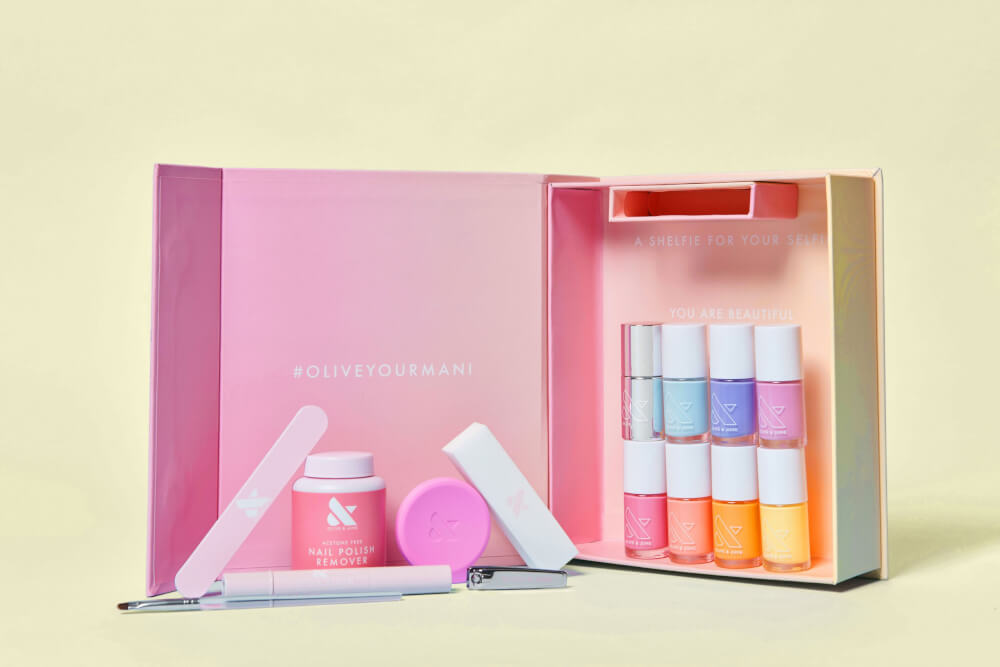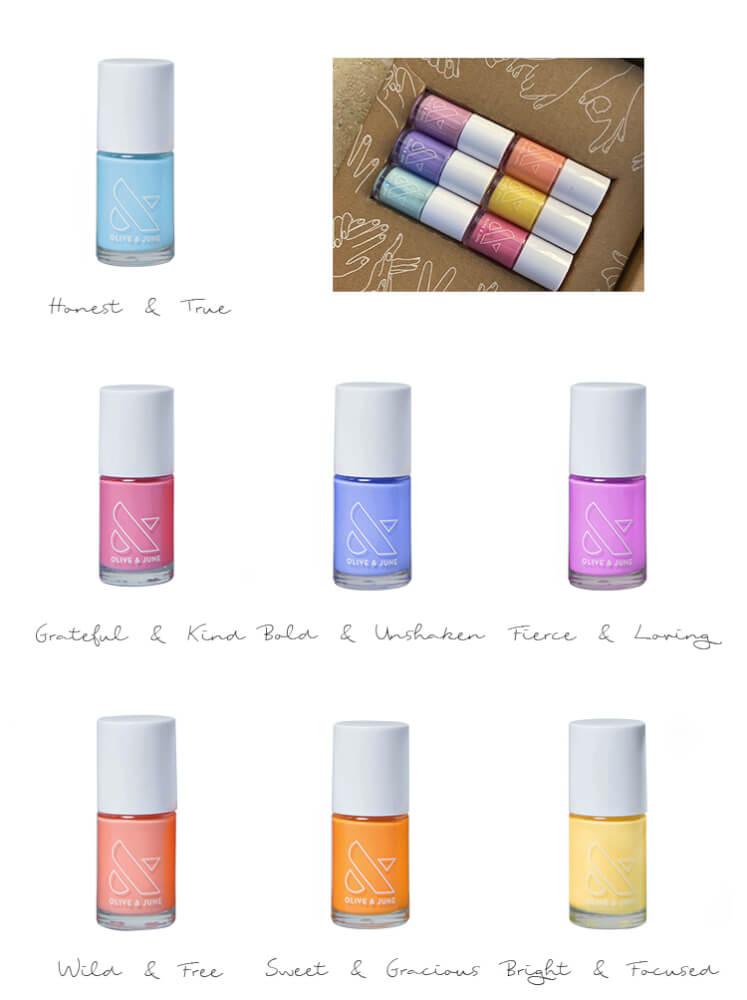 Finally, if you're lucky enough to score one of Olive & June loves Zeba boxes, they'd love if you share the love. Paint your nails. Draw a heart on your hand with marker, lipstick, eyeshadow– share your nailfie and tag @oliveandjune @zeba and @BnBStyle or me @njfalk. Head on over to Olive & June for this very special Mani Mood: Into You studio box on May 14th. $88. This may just be your new nail BFF.
A Very Honest & True
NJ