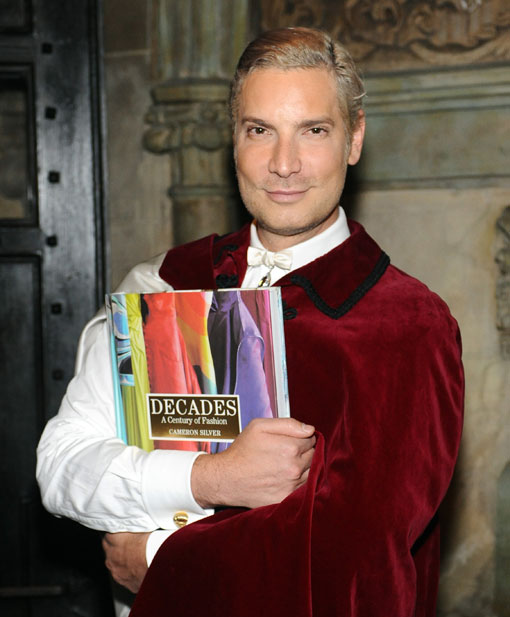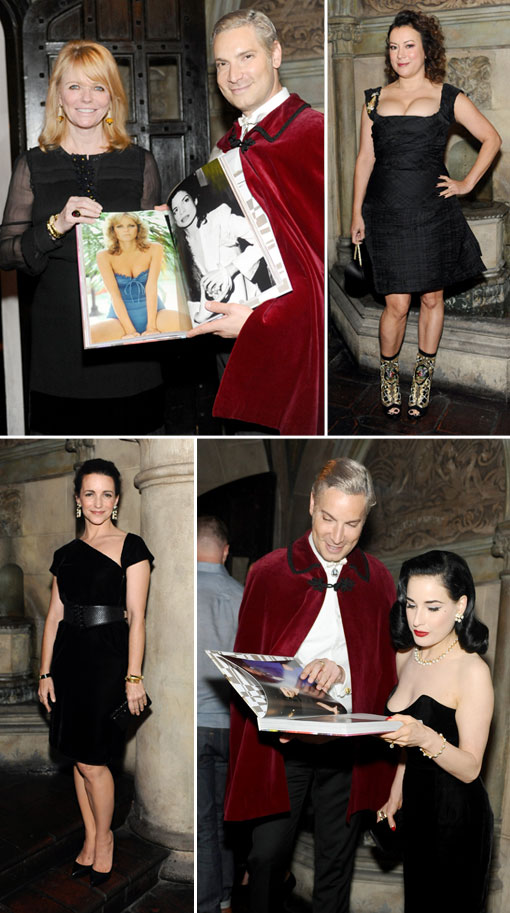 T-B: Cameron Silver; Cheryl Tiggs & Cameron Silver, Jennifer Tilly, Kristin Davis, Cameron Silver and Dita Von Teese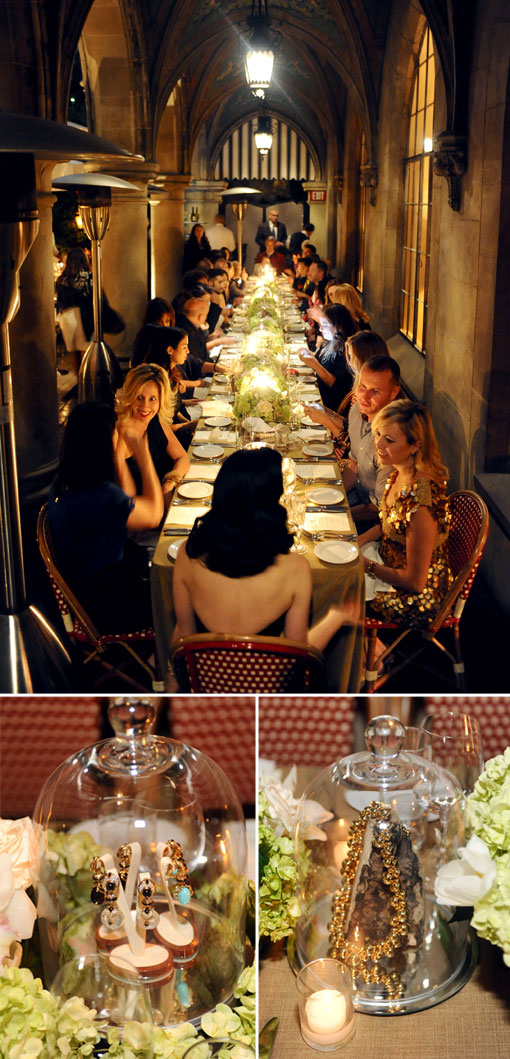 T-B: Chateau Marmont Dinner Party with Marina B Centerpieces; Ashley Madekwe and Cameron Silver; Decades Co-Owners Christos Garkinos and Cameron Silver; Peggy Moffit and Cameron Silver; NJ Goldston; Cameron Silver and Marisa Tomei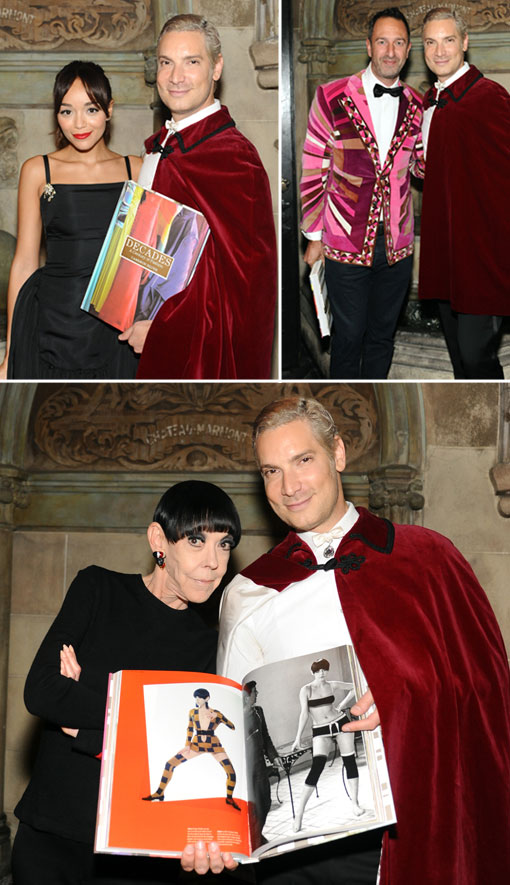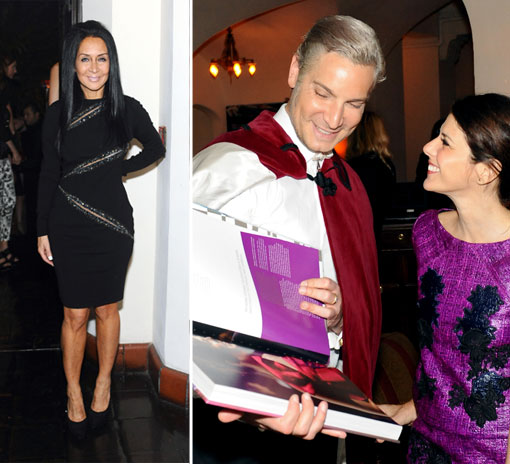 It's never too late to report on a very special evening. You know it is when the host, the fabulous Cameron Silver, greets you in a red velvet cape. Held at Hollywood landmark, Chateau Marmont, the intimate event hosted by Jewelry brand Marina B and Dita Von Teese, celebrated the recent launch of Cameron's spectacular new tome Decades: A Century Of Fashion. The intimate gathering, with the LBD as the fashion theme, included many of his inner circle from Kristin Davis, Marisa Tomei, Tracee Ellis Ross, Shiva Rose, HRH Princess of Saxony Marie-Luise Von Sachsen, Peggy Moffit, Jennifer Tilly, Cheryl Tiggs, Ashley Madekwe and Decades co-owner, Christos Garkinos, in a smashing vintage velvet Pucci jacket.
As one of the lucky guests I heard everything from Cameron's mom saying "It's a bit early for Halloween", as she quickly assessed Cameron's cape, to Jennifer Tilly sitting across from me and joking "First edition? EBay here I come!" Humor aside, with Marina B diamonds on display as centerpieces and guests marveling at the the first edition of the book, which is already sold out and the second edition in print, it was a memorable fête to our beloved friend. Standout moments included special toasts, Cheryl Tiggs thrilled with her famed Sports Illustrated cover photo inclusion, Peggy Moffit reminiscing about her modeling career and Marisa Tomei happily embracing her photo in a Dior gown.
One last fashion note. I choose a Pucci crystal embellished "slash" dress for the evening. There wasn't a memo but somehow my fashion Ouija board channeled LBD to me. I promise more book details in a later post, but for now, Cameron is finishing up his whirlwind tour jetting from New York, Berlin,and Toronto (I still don't know how he does it all) along with eight more stops and a Tiffany Launch Party last night.
Congratulations, Cameron. You're a friend for the decades.
xo
NJ Goldston, The Brunette