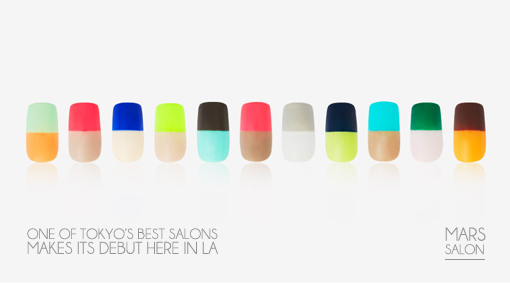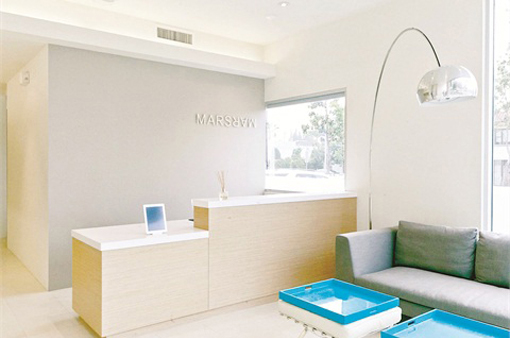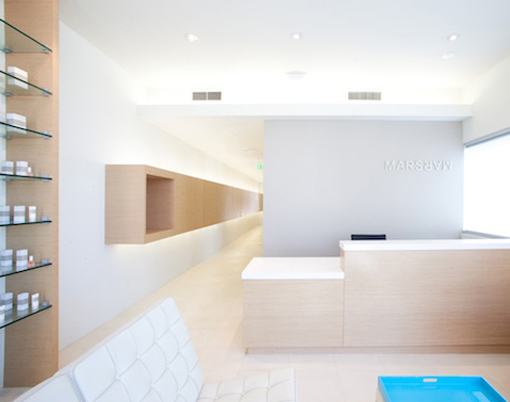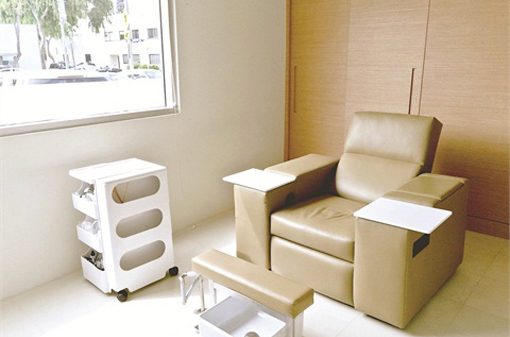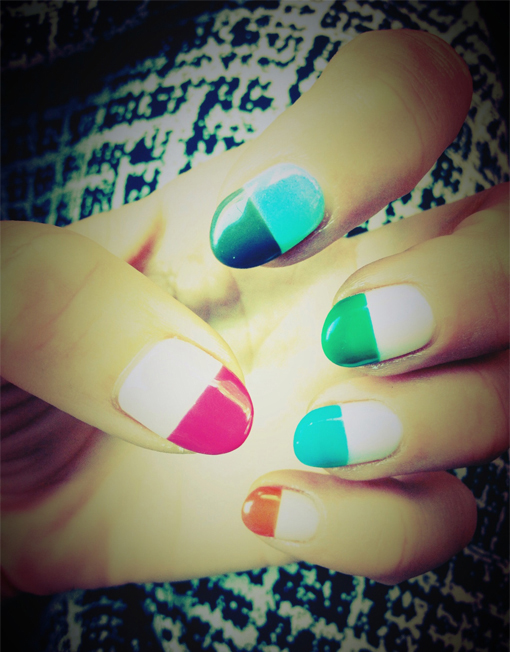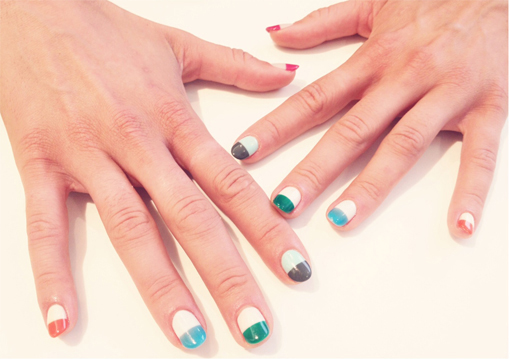 MARS The Salon, one of Tokyo's most luxurious nail destinations, has just opened its doors in North America! MARS The Salon Los Angeles, is located right off of Melrose and La Cienega, a close walk to the infamous Urth Cafe incase you want a little pep in your step after all R&R you're about to get.
At MARS Salon, each service is performed in a large private room containing a custom-built leather chair, built-in porcelain foot bath and a high-definition television with your own personal headphones. As if that wasn't enough, a changing room is provided, along side an immaculate restroom containing a seat heated Japanese-style toilet and bidet. It is quite apparent, that each nail professional has received rigorous training, not only in the art of nail care, but also to ensure every guest's complete comfort and satisfaction.
I was lucky enough to be gifted with a visit to MARS Salon, and words can not begin to express how incredibly luxurious my visit was! Of course, I went with my bestie. it's teh perfect girl's outing.
I don't think I've ever come close to feeling so pampered at a nail salon in my entire 24 years of life! Not to mention, I walked out with the most unique, mod inspired well manicured set of nails I have ever laid eyes on. The compliments have yet to stop coming in.
The Japanese always seem to be one step ahead! I can only hope more nail salons in LA will look at MARS Salon for inspiration. Truly a masterpiece. 606 Westmount Drive, at Melrose Avenue, West Hollywood /Manicures cost $50 and up.
Arigato MARS Salon!
Xx. Jadan Huter