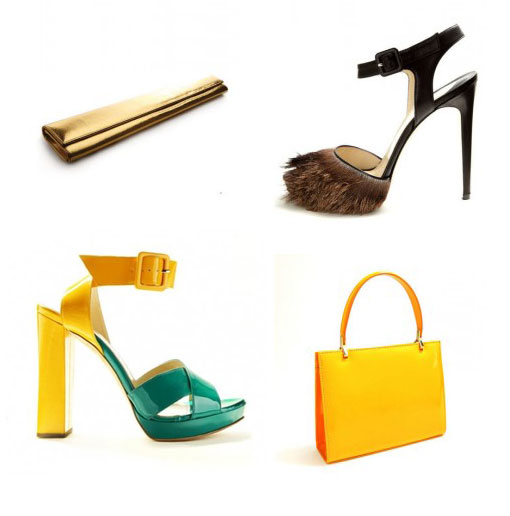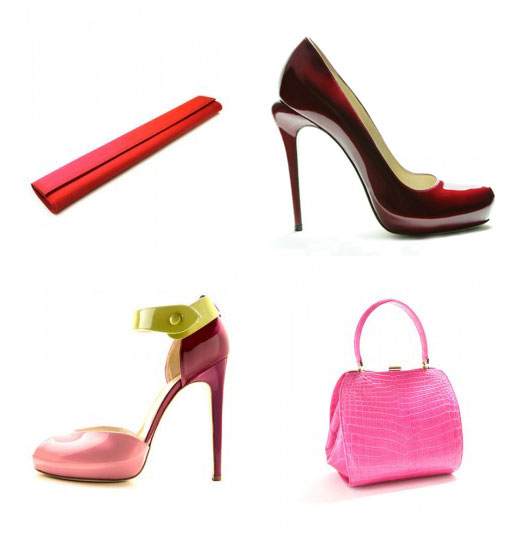 Last week a small, intimate LA crowd, hosted by "it girl" Angelique Soave and stylish Kimberly Bini , gathered in Hollywood on the patio of the Sunset Towers to meet Milan-based designer Max Kibardin who is also the creative director for Bruno Magli. The occasion was the perfect setting to showcase one of the first looks in the U.S. of his stunning shoe and handbag line. Well-known and beloved in Europe, we predict Max is about to become a very familiar name in the U.S. His line recently debuted in Saks Fifth Avenue's New York flagship store this month and we suspect it will be moving West shortly.
We spoke with Max as the sun was setting over the Hollywood skyline and he told us "his designs are meant to blend the line between what's old and what's new. You have to be classic, but you have to have some news". Kibardin achieves this by incorprating unexpected materials, new colors or by altering well-known shapes to give them new life. His signature pumps, stilettos and color treatments are perfect for adding the unexpected and the bags are refreshingly new takes on wardrobe staples from the clutch to classically-shaped handbags.
Here's a first look at his Fall 2012 Collection, above and poolside, with guests (below) that included designer Juan Carlos Obando with me wearing one of his Fall designs in cobalt blue, and from left, Cameron Silver and Angelique Soave (also wearing Juan Carlos Obando), Kimberly Bini with Max Kibardan and Angelique Soave, a few of the very fashionable guests as well as a special moment for me with Max and another guest.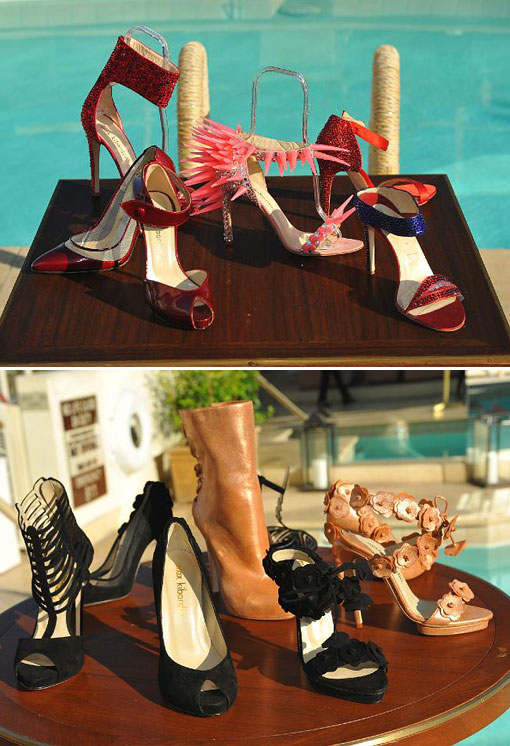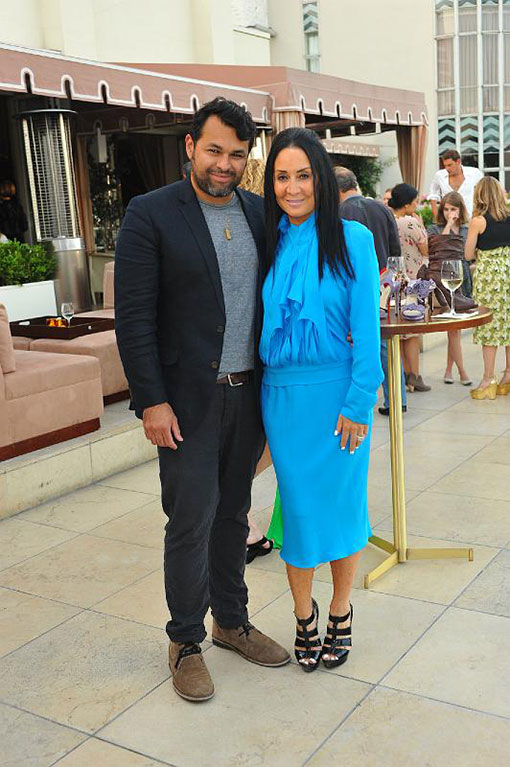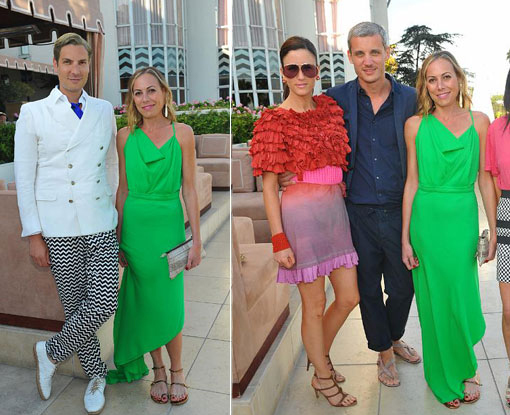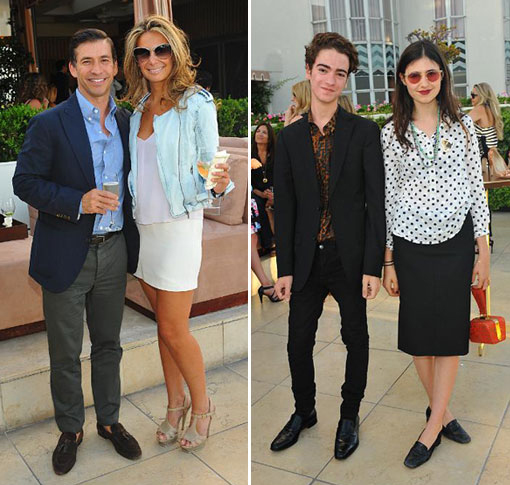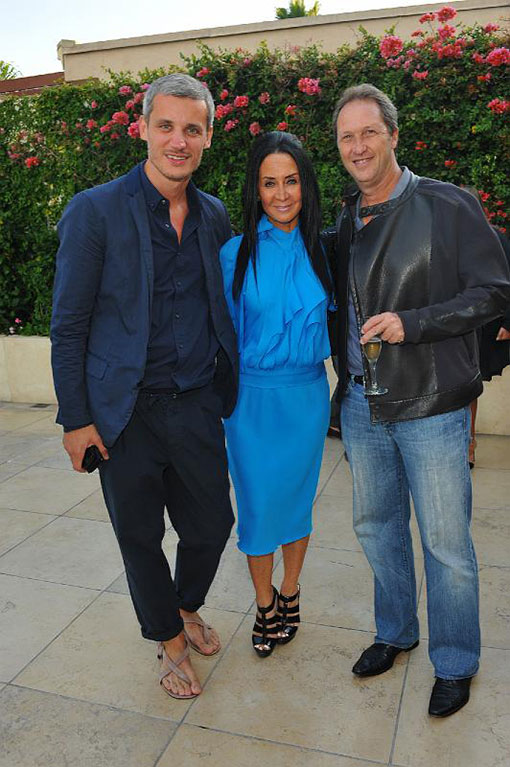 By the way Max couldn't be lovelier and was so excited to meet the LA crowd. Check out his complete collection at Max Kibardian.
NJ Goldston, The Brunette