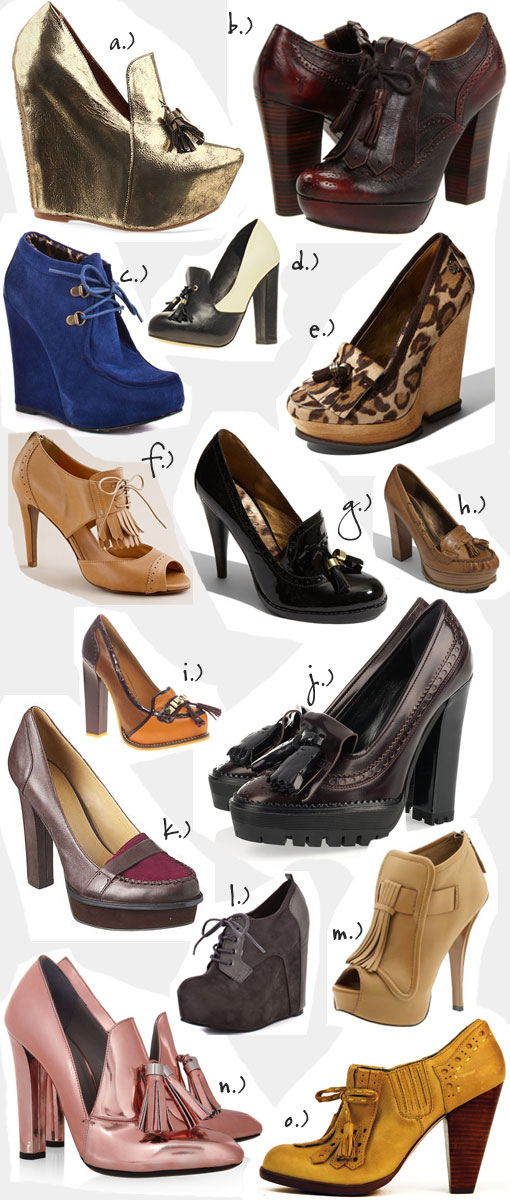 One of the hottest trends in footwear this Fall is mens-inspired shoes. We're talking oxfords, loafers, brogues with lace-up and tassel detailing. Wear 'em with skirts/dresses and tights, or with a great pair of wide leg slacks. They'll work with anything and are one of the top items on my Fall must-haves list. I'm just having a hard time narrowing it down to that one perfect pair!
Here are a few of our favorites to get you started:
But there are so many more great styles out there! So go find your perfect pair today!
– Ashlee, Brunette Contributor