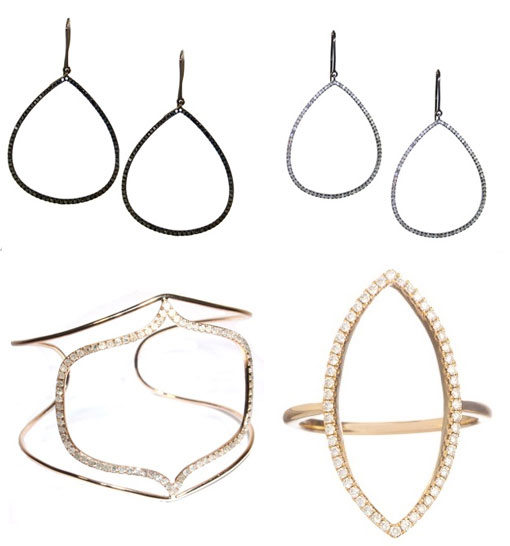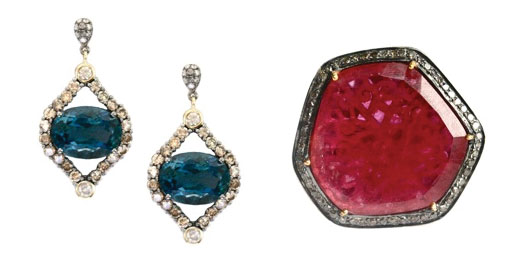 Here are some of The Blonde and The Brunette's favorites from celeb fan jewelry designer, Meredith Marks!
Mary Teardrop Earrings – one of our favorite designs – it is classic, but edgier and more interesting than the simple hoop. Courtney Cox is a fan too! It comes in Black Diamonds, White Diamonds, or Emeralds set in Sterling Silver. Also available in White Diamonds set in 18k Rose Gold. (We like that we can have the drop detached or worn as a pendant!)
Randy Cuff – Champagne Diamonds set in 18k Rose Gold
Mary Navette Ring – Pink Diamonds set in 18k Rose Gold.
Courtney Earrings – London Blue Topaz with White Diamonds (Smoky Quartz with Brown Diamonds also available) set in Sterling Silver of 18k Gold. Drop can be detached and worn as a pendant as well.
Sarah Ring – Ruby slice with Diamonds set in Silver and 18k.
-Kathryn and NJ