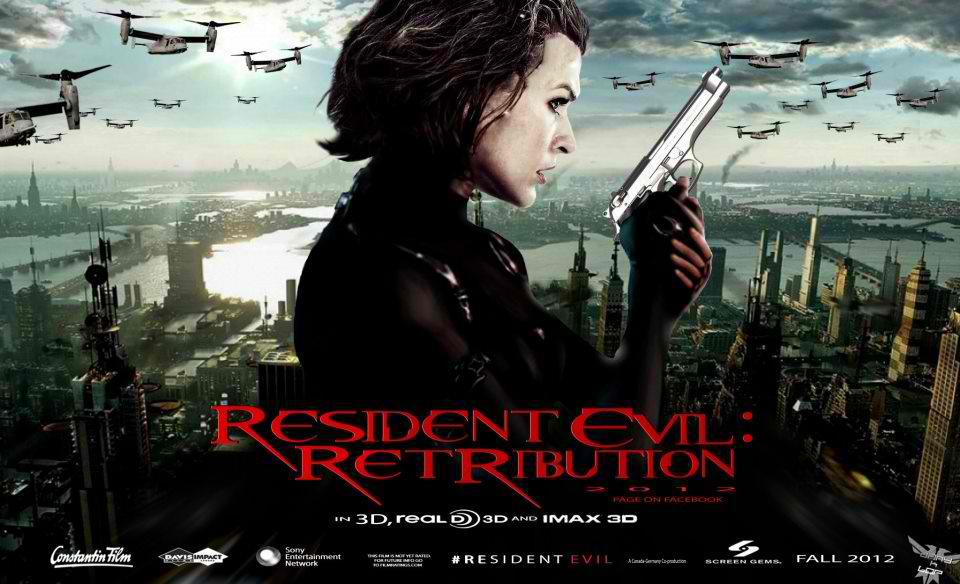 The Blonde and The Brunette are back with Part II of our interview with Milla Jovovich, international film star, supermodel, fashion designer and singer who has been on more than a one hundred magazines covers, and starred in such films as The Fifth Element (1997), Ultraviolet (2006), and the Resident Evil (2002) franchise. Her latest film in the franchise, Resident Evil:Retribution, opens at theaters today. The LA premiere was Wednesday evening right after Milla's whirlwind promotional tour in Japan. We were lucky enough to get a few minutes of her time to chat about her career and beauty regime.
B&B: You have a wonderful professional relationship with L'Oreal. This is a rare opportunity to learn from them and gain unprecedented access your beauty secrets. You have beautiful skin. Do you have any special advice for us?
MJ: Drink a lot of water, wear a strong sunblock and get plenty of rest!
B&B: What can you share with us that every woman needs to know about looking great especially with our busy schedules? Give us advice that can help new moms, winter blahs and how to look great at any age from your 20's to 40's?
MJ: Again, the best remedy to looking fresh is getting plenty of rest and drinking a lot of water. The better you feel inside, the better you look on the outside.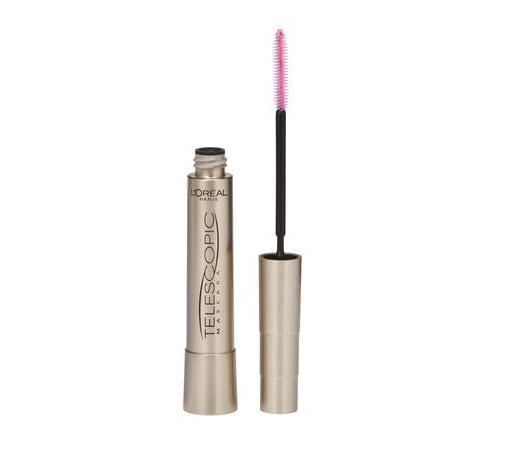 B&B: What's your favorite new make-up trend we should all try?
MJ: Right now I'm really into L'Oreal's Telescopic Mascara which truly defines and separates, and you can use the thin brush as an eyeliner!! I really love it.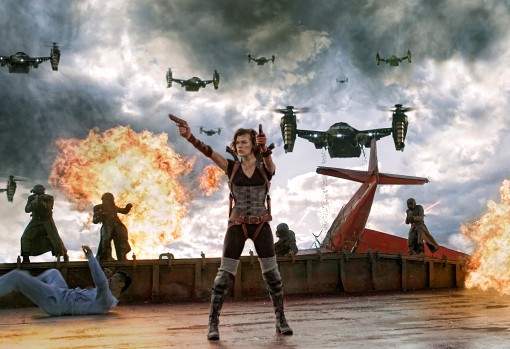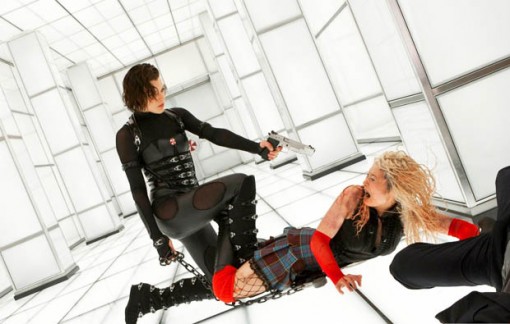 B&B: At the heart of all this is your career. Tell us about the Resident Evil and your on-going work as part of this compelling franchise? What inspires you?
MJ: The Resident Evil Franchise has brought so much to my life. I met my husband, we have a beautiful little girl, who blows our minds every day with her wit and her sensitivity. On a professional level I am very proud of the franchise. I am the first female to have shot five films for an action series and the devoted fans that keep coming back for more keep me inspired to give them what they want!
B&B: Do you have any career or professional advice for our readers?
MJ: I can only offer the same advice that I also give to my daughter. It's important for me to instill within her that anything she wants in life can be achieved as long as she is willing to focus and work hard. That applies to everything in my opinion so this is the same advice I would offer to your readers.

Here are a few quick questions we asked Milla à la Jimmy Fallon):
Your Favorite Red Carpet moment? My favorite and most memorable red carpet moment was my first time in Cannes for the Fifth Element in 1997.
The sexiest look for a woman is… simplicity.
The favorite look your man loves to see you in?… That's private.
Go-to travel outfit… A good pair of comfortable shoes!
Accessory you most adore… That's tough. Between shoes, bags, belts, sunglasses and jewelry, who could pick just one?
Secret to hide your least favorite area? Do you even have one? If I shared that with you than you'd be looking for it. I'll keep my secrets just like the rest of you ladies!
Favorite lipstick color? Eye shadow? L'Oreal's color riche lipstick and any gold from the L'Oreal signature collections.
Tell us a great "on-the-go" beauty secret. Sometimes if you're in a pinch you can use your lipstick as a blush and eye shadow.
What is your most important make-up do? Sunblock!!
Style Don't… Don't try too hard to keep up with trends.
Beauty Do… Moisturize and get rest and you will look your best.
Beauty Don't… Don't stay up too late and never sleep in your makeup!
Of course, we have to ask our signature question.
Your favorite brunette….My god daughter Sunny is my favorite brunette
Your favorite blonde…Ever (my daughter) is my favorite blonde.
Thank you, Milla. Congratulations on Resident Evil: Retribution. We know our readers are excited to see you back in action again.
NJ Goldston, The Brunette