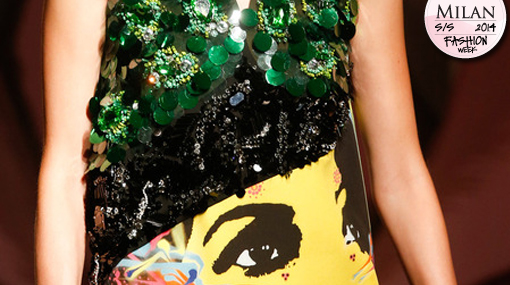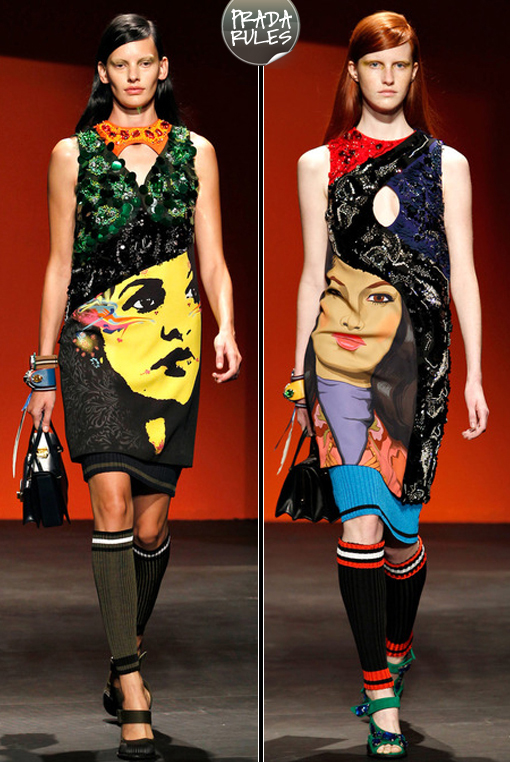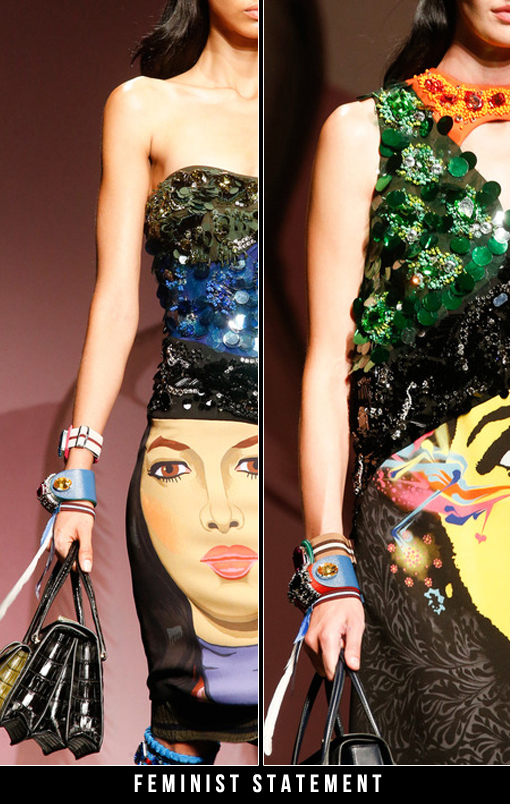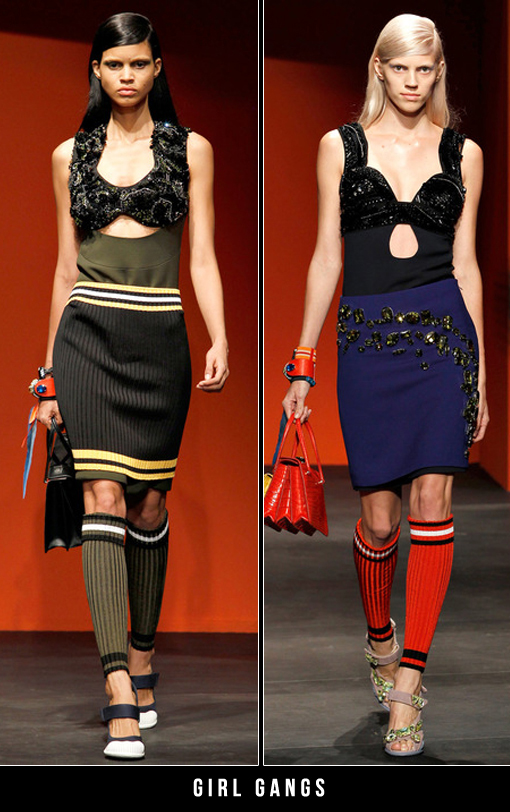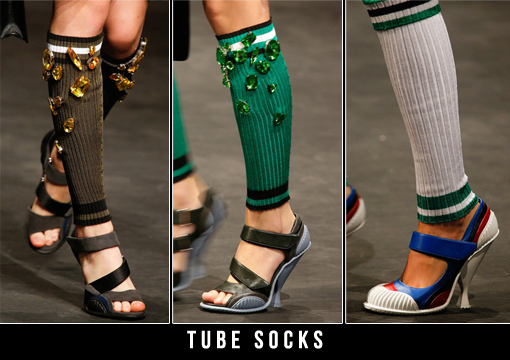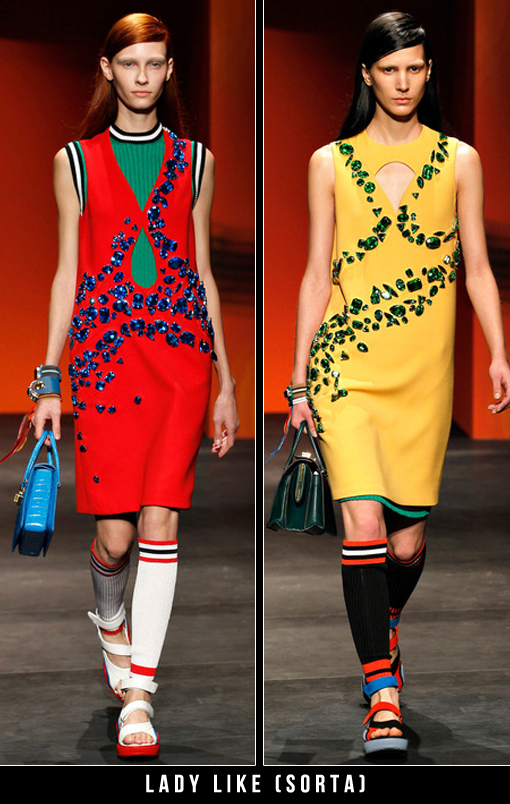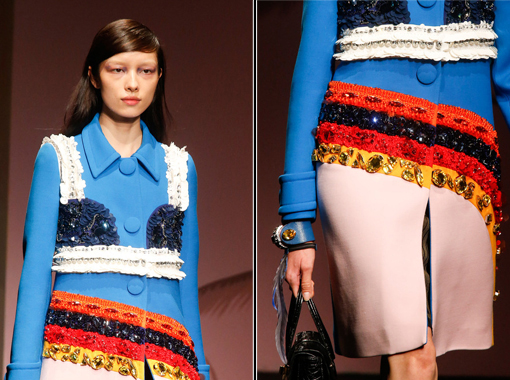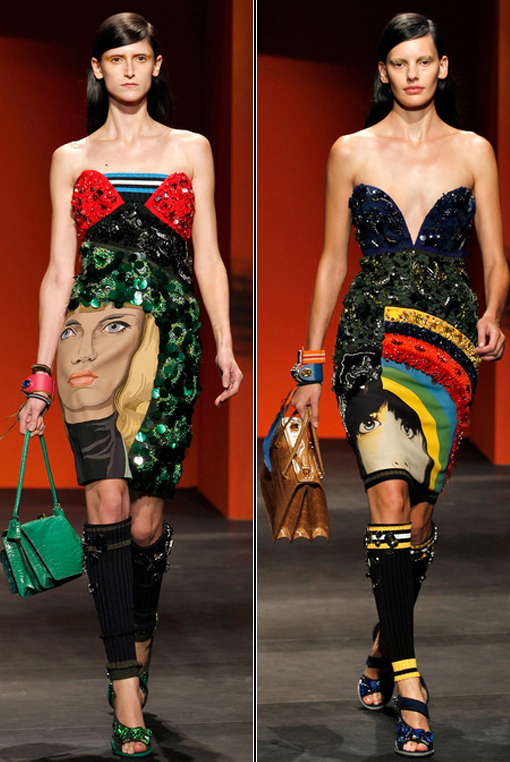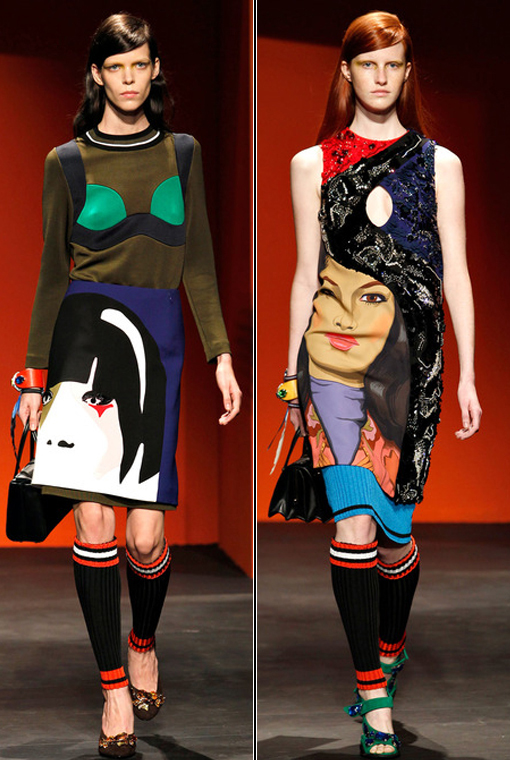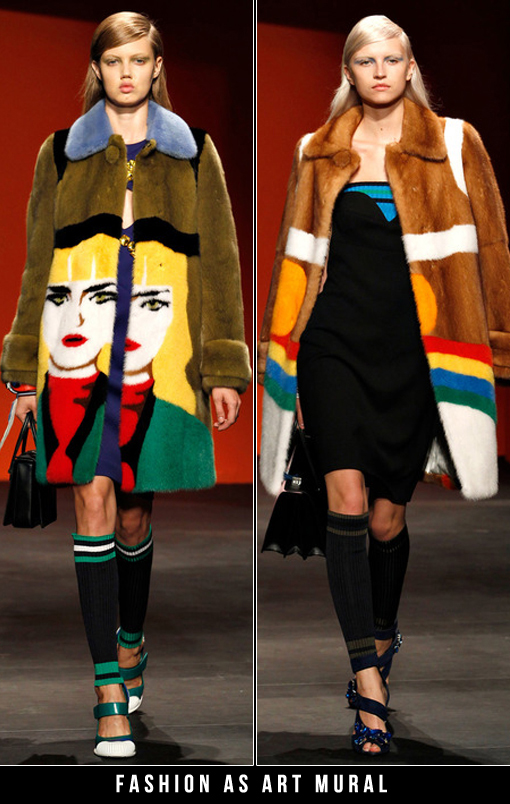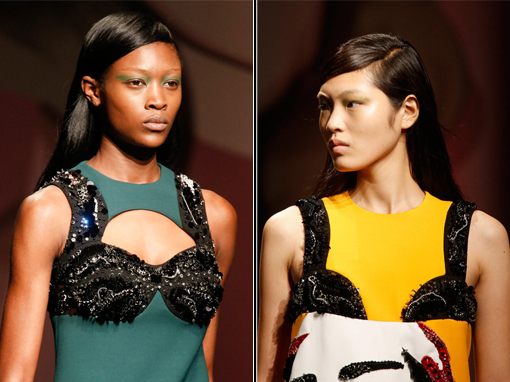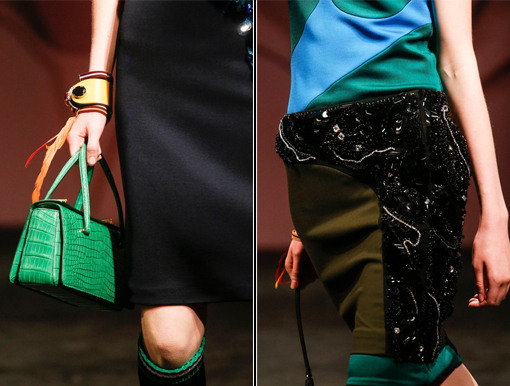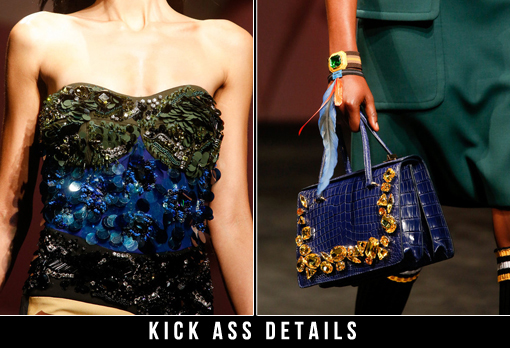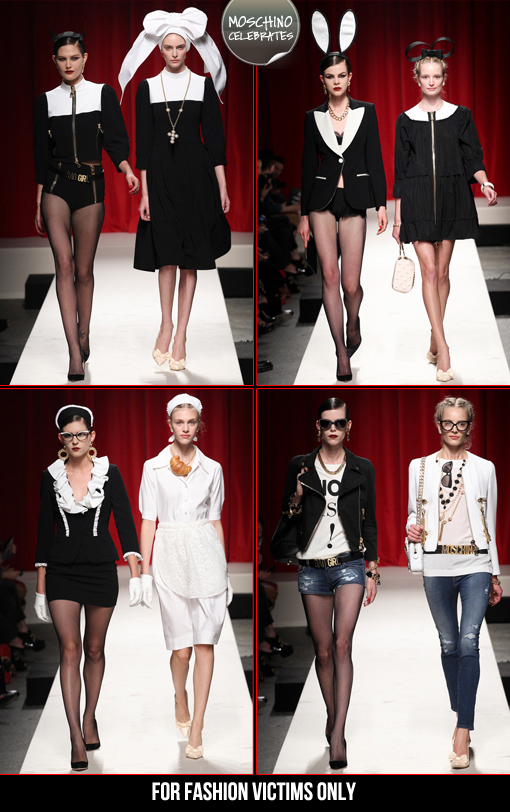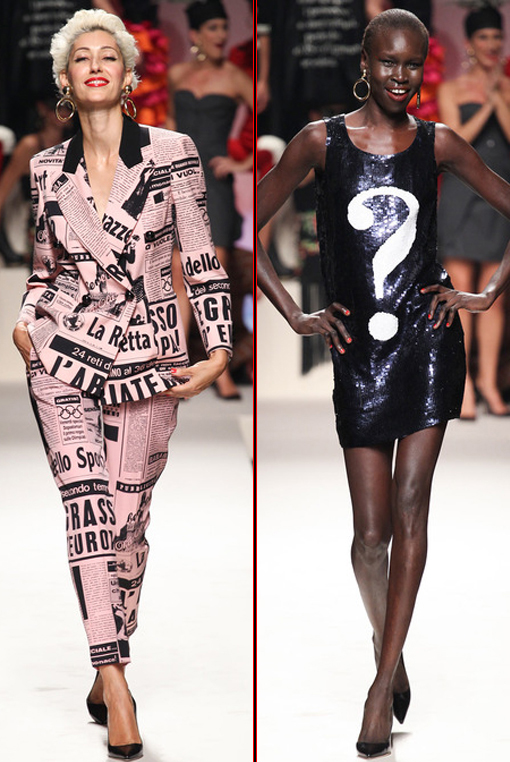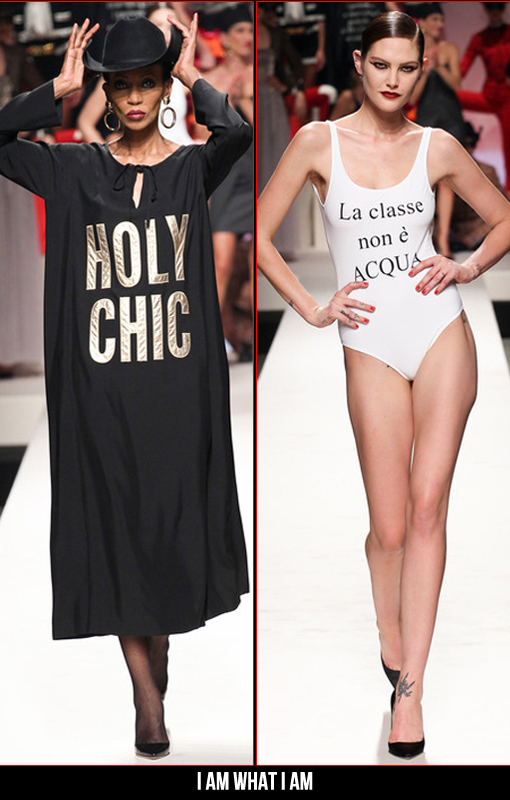 Think or say whatever you want. Prada ruled Milan and Moschino celebrated their 3oth anniversary with the wit and humor we love. They were polar opposites but runway champs each in their own way. Mrs. Prada took us through another, at first glance perplexing fashion trip, but oh no, she wowed us and the fashion world again. Don't forget she's completely non-plused concerning the opinions of basically anyone even if she is so politically-minded.
So did she read "Lean In" by Sheryl Sandberg? Maybe. It was a feminist statement wrapped up in the art world she has tirelessly championed. Sandberg is encouraging a whole new generation of women to look inward and take a "seat at the table." Mrs. Prada seems to enjoy the struggle between art, fashion and just being a compelling female figure in today's complicated world. Phew!
What did this look like? Clothes and accessories that seem straight from the street art of L.A., Mexico, and South America and maybe a bit of Art In The Streets from the famed MOCA exhibit. Images from those murals were blown up on clothes, furs, and accessories.This was all contrasted with street elements that are so familiar to an L.A. gal like me. Tube socks (downtown), lady-like bags (Rodeo Drive) and stunning embellishment (one of my favorite Prada trademarks). She always pulls these elements from the archives and reworks them in a fresh way. Of course, there's always the rich gold tone hardware and footwear; this time round as a sexy take on Teva, that shocks, and we are sure will sell. Once again, in my book, Prada rules.
Now, if somehow you missed this on your fashion radar, the invitation for the 30th anniversary show for Moschino apparently arrived with "a T-shirt emblazoned with the legend FOR FASHION VICTIMS ONLY." The line, still a powerhouse almost two decades after Franco Moschino's death, celebrated its 30th anniversary by sending out catwalk legends Pat Cleveland, Violetta, Amalia, and many others to model iconic pieces from their archives. We can't think of a better way to chronicle the label's long-term impact. If you ever wondered where the trend for trendy slogan t-'s originated, look no further than the famous question mark sequined tee, modeled above by famed Alex Wek.
We tip our hats to Franco as we admire the precisely curated retrospective that still has us asking, "What is fashion?" Thirty years later, the answer may well be, whatever you want it it to be.

xo
NJ Goldston, The Brunette