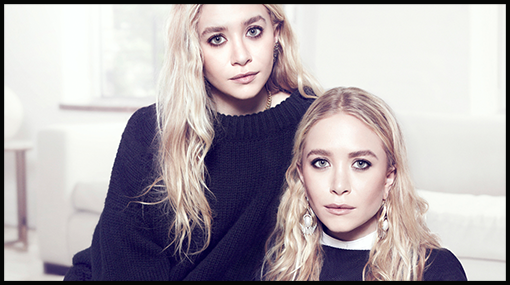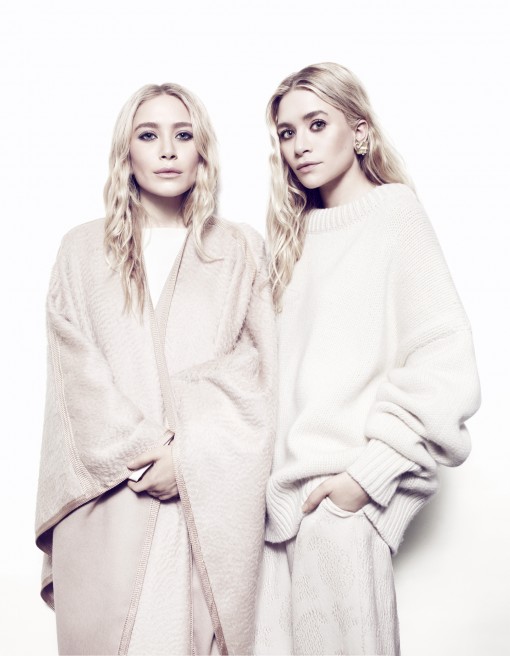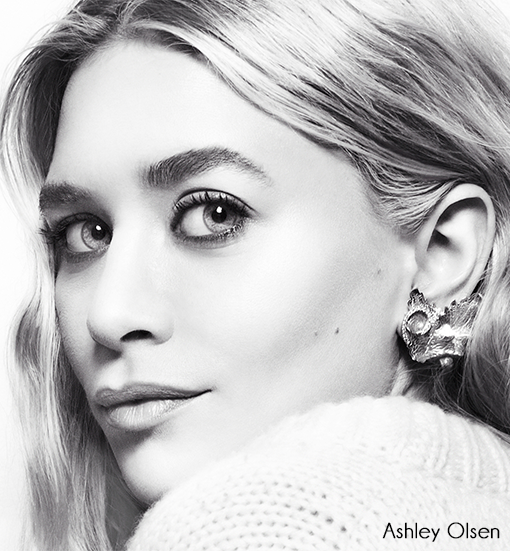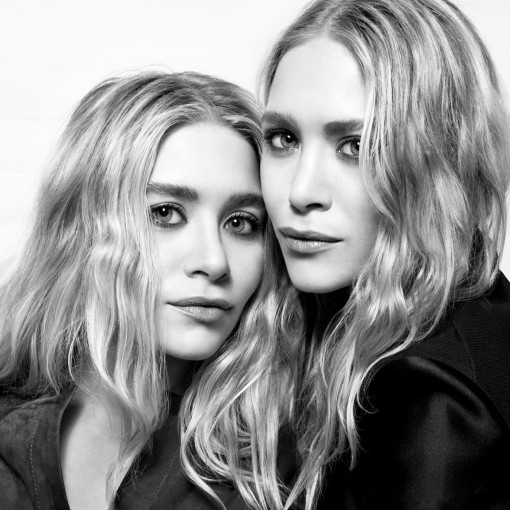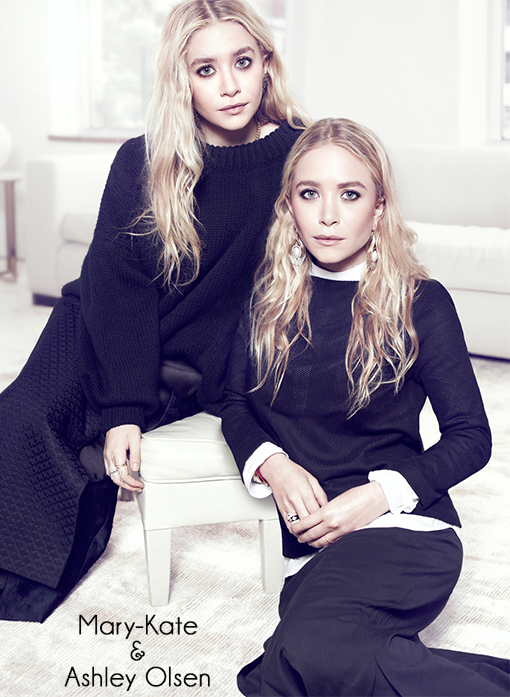 They're being hailed as modern classics and rightly so. This week NET-A-PORTER's digital magazine, THE EDIT, features the successful businesswomen and fashion designers Ashley Olsen and Mary-Kate Olsen in pieces from their covetable brand, The Row. Photographed by Miguel Riveriego, the stunning twins showcase key pieces from their Fall 2013 line from stylish over-sized sweaters and coats to their signature blazer and streamlined skirts. The key is always in their directinal tailoring (especially wonderful if you are petite) with a focus on clean lines and refined cuts, amazing fabrics, fit and sense of detail.
In an exclusive interview, Ashley and Mary-Kate discuss their acclaimed brand. "We saw a space in the market," says Ashley. "We knew there wasn't another brand offering basics in a luxurious and contemporary way. If I wear certain designer brands, or too much of something, I look crazy, and I need something to break it up. If you are wearing a Chanel jacket and you need an anonymous piece that will show just how special that jacket is, I hope that is what The Row gives you."
Ashley reflects on their rise to fame. "We were nine months old when we started, so fame has always been part of our lives. There wasn't any weirdness where we decided that we wanted to be famous," Ashley explains. "Then as we got older, we were very fortunate that we could hire and work with amazing people who want to protect us."
Now they are using their experience to help young people build their businesses. "I sit on a couple of boards, and [whether it is a] jewelry or furniture designer, we figure out who they need to talk to," says Ashley. "It's nothing for us to pick up the phone, but it means a lot to do it," pitches in Mary-Kate.
When asked if they've been approached for high-profile design positions over the years, Mary-Kate answers steadily that they are just "really focused on The Row at the moment". Ashley, however, smiles cheekily and finishes her sister's sentence: "But we could probably help them a little…"
To get your fashion fix of The Row and more behind-the-scenes insights from Mary-Kate and Ashley, you can read the full interview at Net-A-Porter. Perfect for a Sunday afternoon read.
xo
NJ Goldston, The Brunette