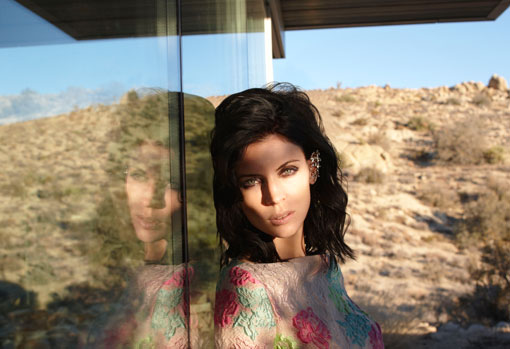 Photos by Laurie Bartley courtesy of Net-A-Porter. Dress – Valentino | Ear cuff – Emilio Pucci
We just had to share this. After her high profile return to the catwalk, this week's edition of NET-A-PORTER's digital magazine, EDIT, features supermodel Liberty Ross wearing demure silhouettes and soft shades. We love this look and Liberty's candid comments on how she stepped on to the runway for Alexander Wang's spring 2013 show.
She readily admits, "I was not in a good way (after a tough personal year) at that point in my life and felt incredibly vulnerable. Doing the show was daunting, but it was wonderful to get up there, show my strength and shine for someone who believes in me. I was grateful."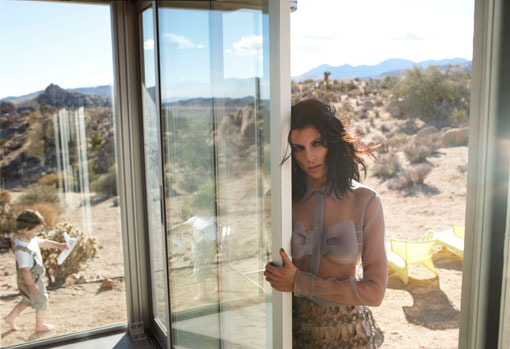 Shirt and skirt – Christopher Kane
During the shoot, Liberty talked about her style. Some of her favorite looks are "a tailored Tom Ford pantsuit or a fitted dress by Alexander McQueen and Alaïa heels. " Like many of us, off-duty comfort reigns supreme for Ross because "comfort translates to confidence. If it feels good, I'll wear it, whether it's six-inch heels or a simple Alexander Wang T-shirt. My style has evolved over the past year in harmony with the changes in my life."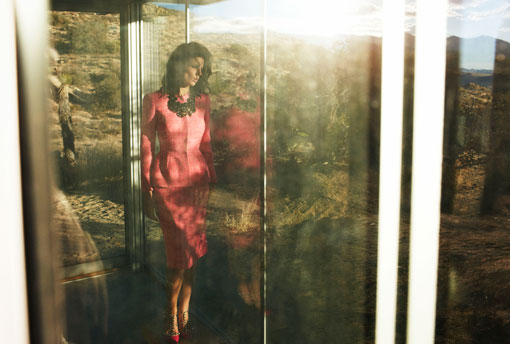 Jacket and skirt – by the "Prince of Pretty" Giambattista Valli along with a stunning Oscar Oscar de la Renta Necklace
As we approach wedding guest season, these soft shades and feminine silhouettes might be the perfect solution of what to wear. Find demure, ladylike looks by Alexander McQueen, Burberry Prorsum, Christopher Kane, Erdem, Marc Jacobs, Stella McCartney and Valentino at Net-A-Porter.
It's the perfect EDIT!
xo
NJ., The Brunette