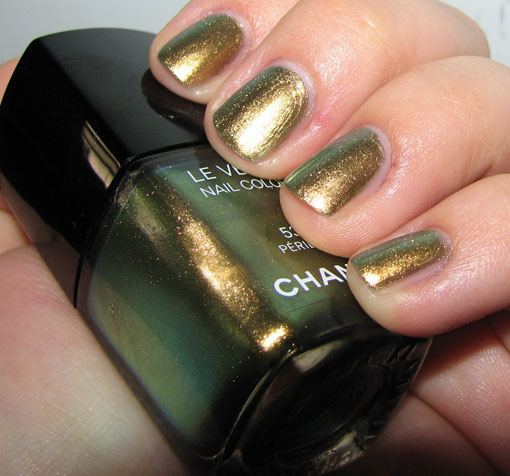 Chanel has upped the ante with their stunning new nail polish for Fall/Winter 2011 called "LE VERNIS NAIL COULEUR IN PERIDOT". This dark emerald green gold blend is like nail polish jewelry! It's designed to color shift from green to gold like a chameleon in response to your wardrobe and sparkle in sunlight with intense flakes of green, gold, and bronze metallic colors.
Get the complete package: not only the PERIDOT nail polish, but eyeshadows in gold bronze and metallic from their fall 2011 collection "Les Lumières Byzantines de Chanel".
I'm wearing gold this fall!!!
Chanel Peridot: $25
– Astrid, Style & Beauty Expert