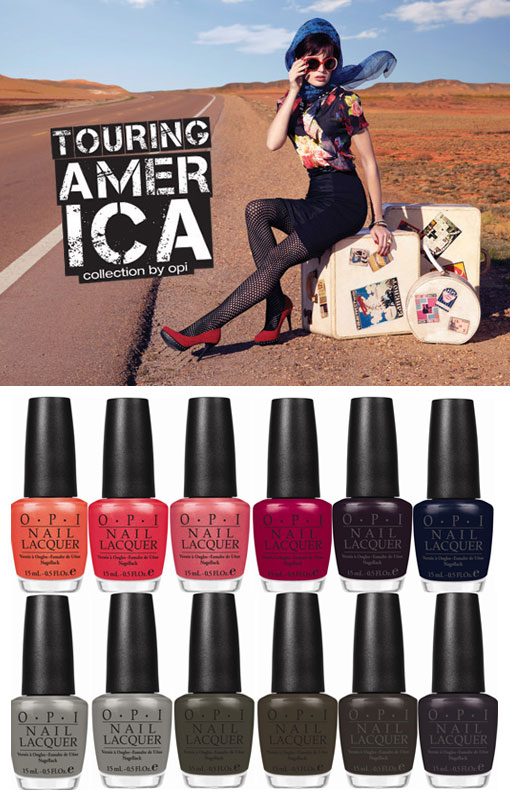 For The Blonde & The Brunette, the nail color trends are getting more exciting as we head into Fall. OPI has brought out the Touring America Collection ( instead of focusing on one specific location these polishes were inspired by a coast-to-coast road trip across the States). Stunning shades of pinks, corals, navy, gray, olive, taupe, brown and black (our favorite) have us addicted to bi-weekly polish changes. A great way to indulge on a budget. The colors from left to right:
a) Are We There Yet? (melon shade)
b) I Eat Mainely Lobster (coral)
c) My Address is "Hollywood" (rose-pink )
d) Color to Diner For (rosy-red )
e) Honk if You Love OPI (dark grape )
f) Road House Blues (really blue)
g) Suzi Takes the Wheel (gray)
h) French Quarter for Your Thoughts (gray)
i) Uh-Oh Roll Down the Window (olive green)
j) A-taupe the Space Needle (creamy-rich taupe)
k) Get in the Expresso Lane (dark brown)
l) I Brake for Manicures (eggplant-plum)
$8.50 each at OPI.com. and don't forget to play the Touring America game. It's fun.
xo
Astrid, Style & Beauty expert & NJ, The Brunette