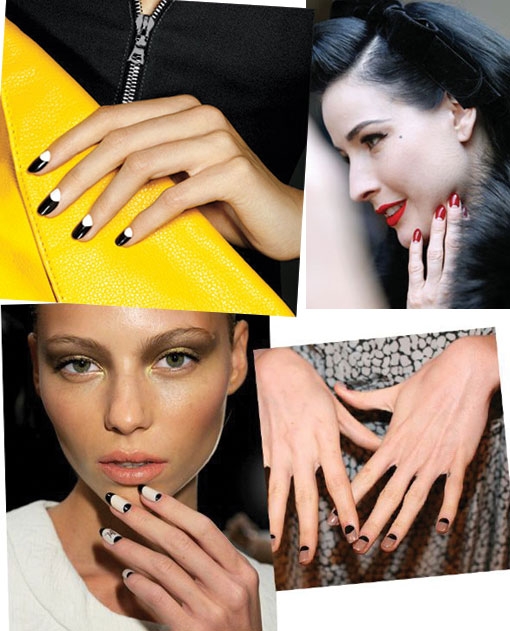 Ladies, Want to nail this Springs latest trend? Then the next time your at the nail salon, you have to try a
"Half Moon" Manicure.
Also known as "The Cuban," "Moon," or "Gatsby" manicure, this trend puts a twist on the classic *French Manicure* by reversing it. Instead of white tips, the inner half moon shape at the base of your nail is white or left bare, and the tips of your fingernails are coated with color.
In the 1920s, '30s and '40s, the Half Moon Manicure was popular with Hollywood starlets. Its forerunner was the original blonde bombshell Jean Harlow. Today, it's Dita Von Teese – the burlesque queen who has been seen all over town with the "Half Moon" do.
Done in most, if not all, nail salons!
Xx. Jadan