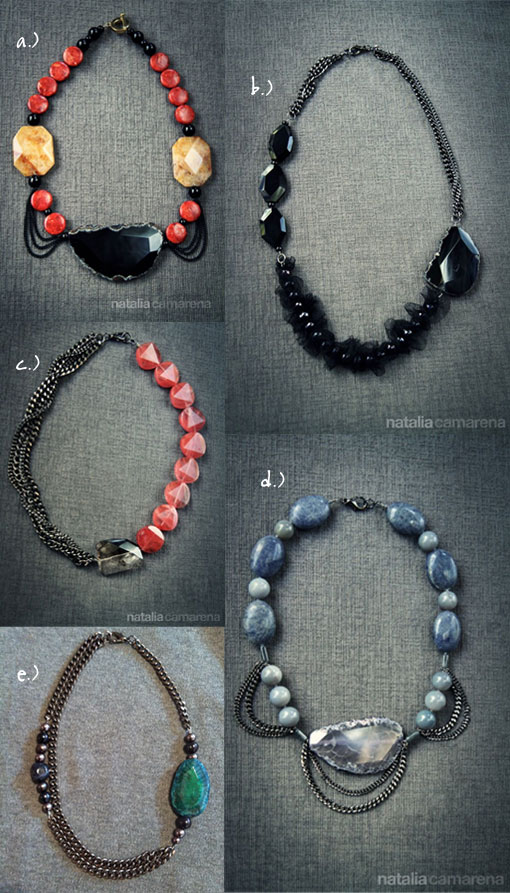 The Blonde & The Brunette just discovered a new jewelry line. It's by Natalia Camarena and she is based right here in L.A. A cross between wearable art and a great fashion accessory, each piece is hand-made and one-of-a-kind. Natalie's explained to us her first few collections (pictured above and now available) have a heavy Mexican influence which is a tip to her artistic heritage. They seem just perfect for Resort and for your Spring/Summer wardrobe. Pictured above:
a.) Ethnic Red Coral, Yellow Jade and Black Agate necklace $245
b.) Two types of Black Agate stone with Black Pearls and tulle appliqué necklace $295
c.) Cherry Quartz, glass stone and gun metal chain necklace. $198
d.) Grey Agate with Grey Jasper and Grey Aventurine Necklace.
$325
e.) Green Agate, Grey Aventurine and glass Pearls necklace on gun metal chain. $175
Items are available at nataliacamarena.com or NONI Boutique – 225 North Larchmont Blvd. Los Angeles,CA.
– NJ, The Brunette