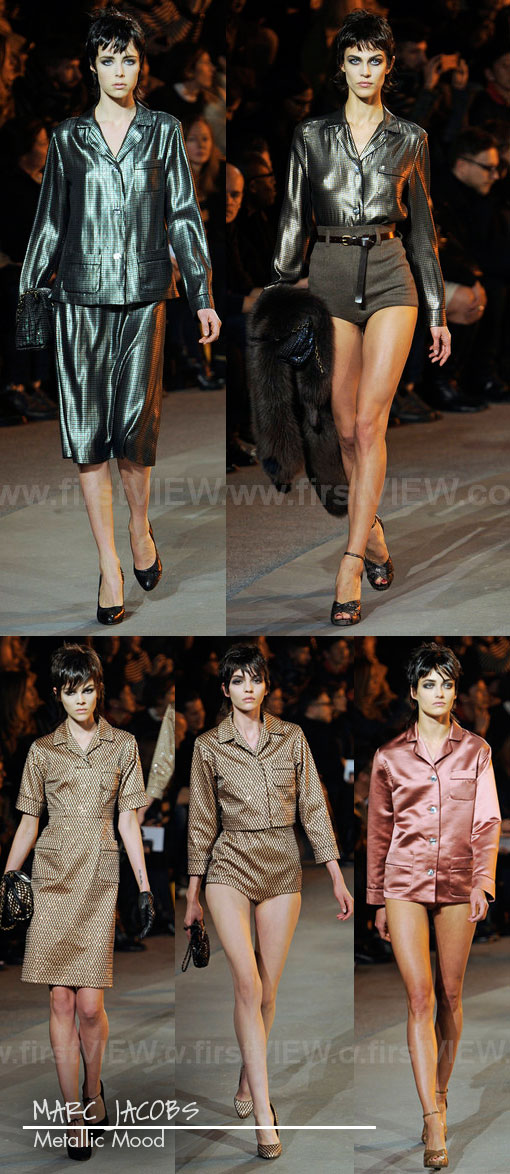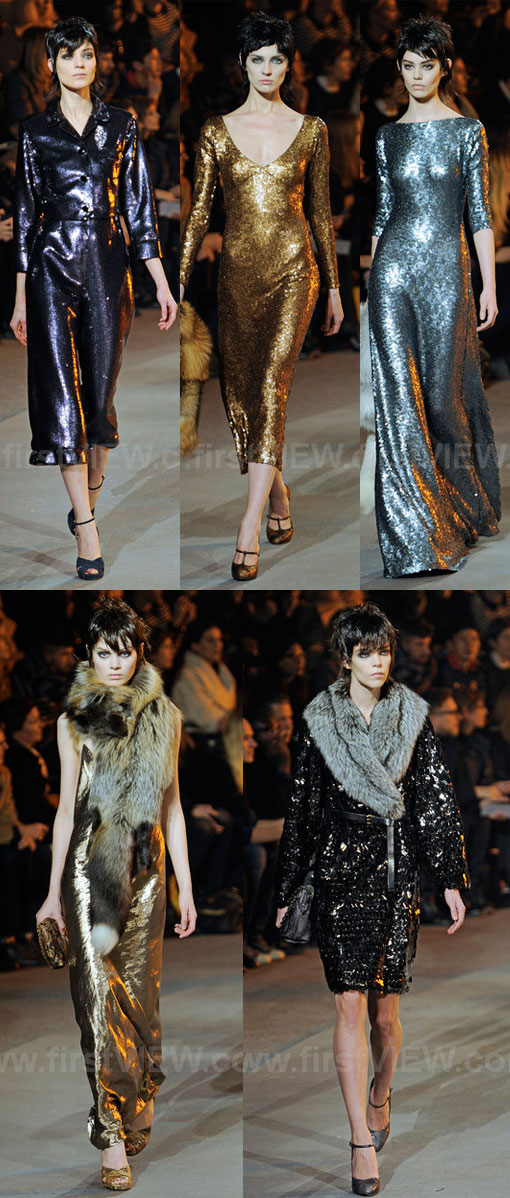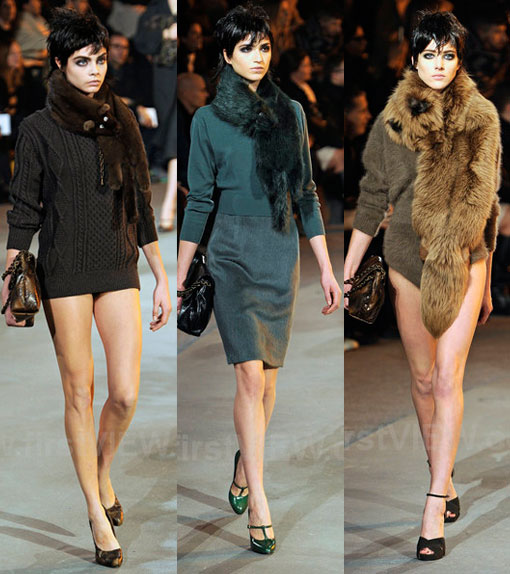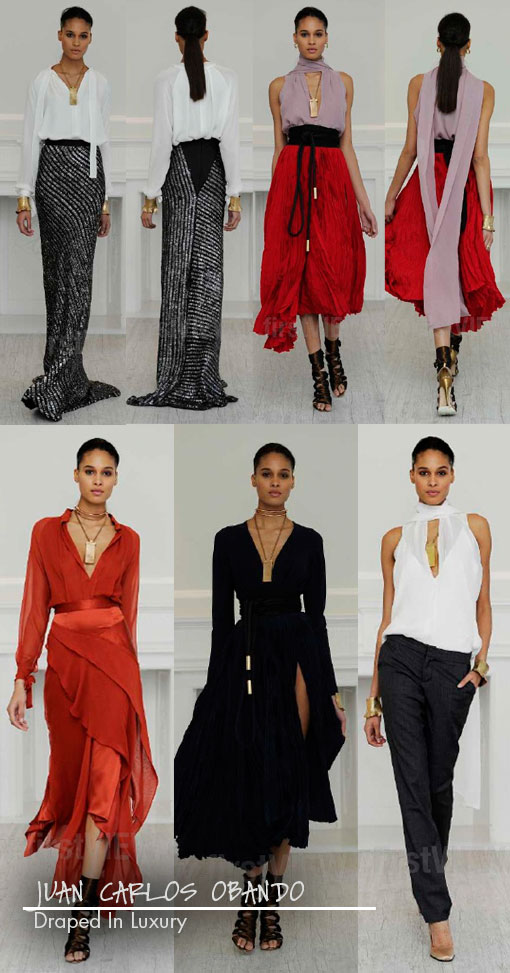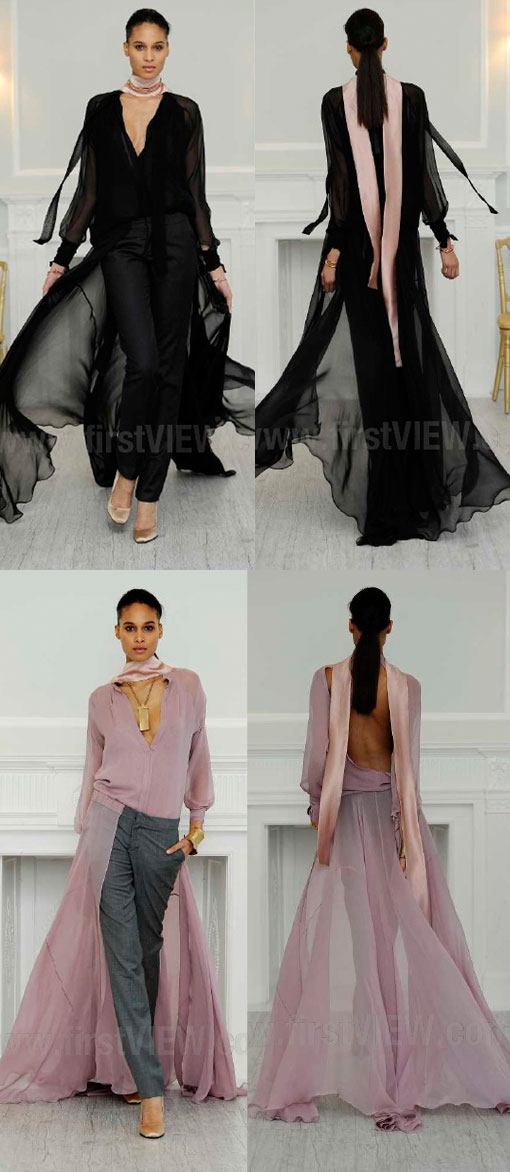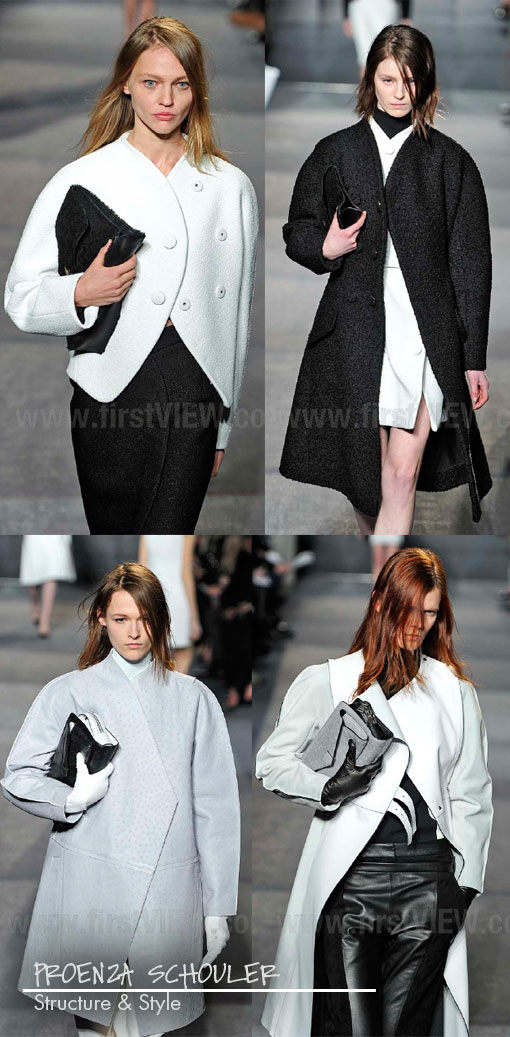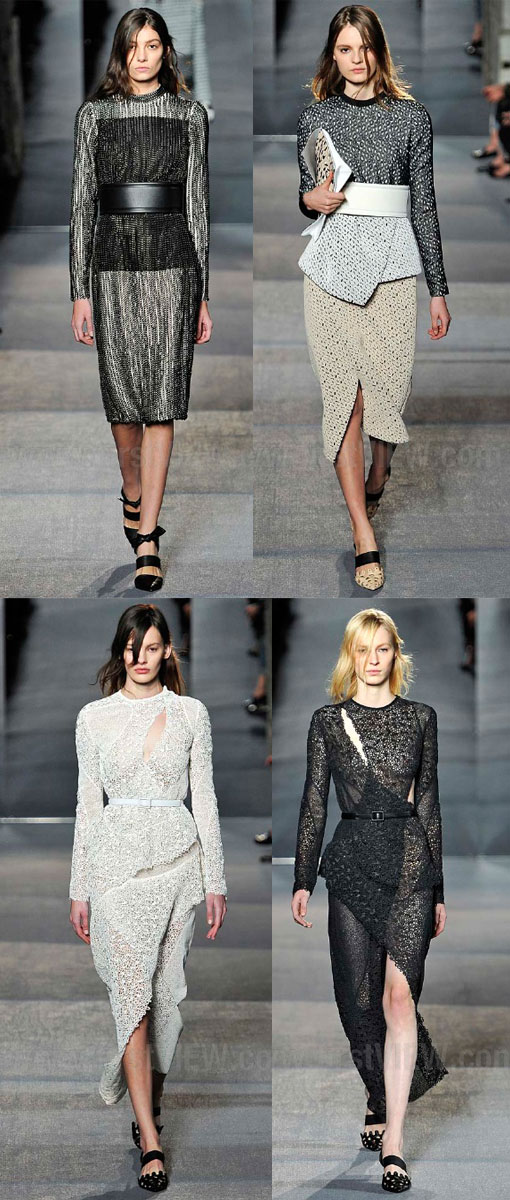 We're a fussy lot and quite opinionated so we get quite excited when great design makes it way down the runway. Drumroll. Marc Jacobs. He just keeps upping the ante. We don't know what's happened but this is the second season in a row he's made a great design statement that is a must have addition to any wardrobe. Spring was black and white and now Jacobs has changed his mood along with the palette. Maybe because his latest collection had a combination of pj's (and he took his bow in Prada pajamas) he's in a relaxed frame of mind. We're right there with him. Comfort and style. Magical metallics. Sweater dressing for work along with the new fall 2013 must have, a fur accent, all ratcheted up the luxe factor that seems absoluely perfect for the office and out to dinner routine. For evening, it was a home run as in the show of the week. The plaid actually sparkled with sequins changing from navy to shimmering gold. The coats and gowns dazzled (oops sparkled and shimmered) and the black shag wigs pulled it all together.
Also of note, my buddy, Juan Carlos Obando, affectionately know as JC, gave us and some impressive Hollywood insiders a quick preview of his Fall 2013 collection at Barneys a few weeks ago. Insiders scooped up almost every sample. That's always a good sign. This collection is even more sophisticated. Capitalizing on his signature draping and color, Obando delivered a tighter, body-conscious silhouette while weaving in old-time glamour. Perfect for the Red Carpet or a special dinner party.
Rounding things out, literally and figuratively, structure was another big theme this week. Proenzer Schouler embodied it with a soft new silhouette. McCollough and Hernandez said "It was all just soft, that's the one word we were thinking about. Softness of form, softness of color, softness of texture." Naturally, it caught our eye with the white and black palette, a touch of mint and peach, and the intricate mix of textures.
Don't you love it when you have choices? Choices that make life just a bit more interesting and more memorable.
xo
NJ, The Brunette