There is suddenly a slew of new Fall fragrance launches and honestly it's so overwhelming we thought we'd help out. In fact, last year alone there were over 1,620 new fragrances. Is your head spinning? Mine is. So we did a bit of reconnaissance when Molton Brown, London's bath, body, and beauty connoisseurs, and our favorite 'hope it's in the hotel freebie', traveled across the pond for an intimate Hollywood soireé. Around since 1973, Molton Brown just introduced their first floral collection – ever – Rosa Absolute. That's basically the reverse of every fragrance brand on the planet. Shocking and worth checking out. So we did.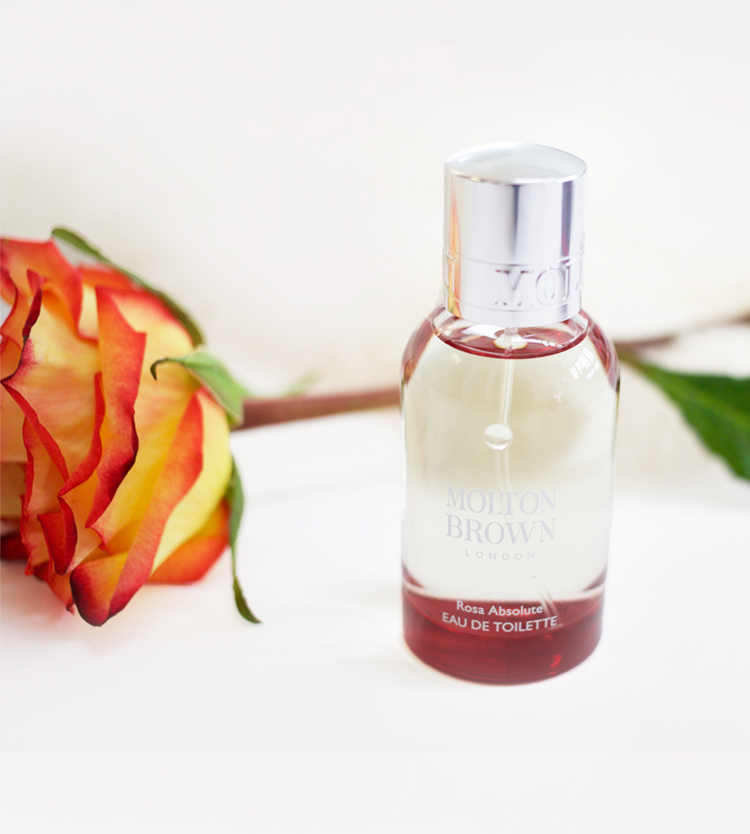 Not your typical floral, in the midst of a major renaissance for feminine florals (the reverse of last fall), Rosa Absolute is a deep, sexy rose-based scent with a mix of blackcurrant, pink pepper, raspberry, rose, violet leaf, geranium, patchouli, labdanum and vanilla notes. If you've got a fragrance wardrobe like most of us, it's a perfect unexpected dichotomy between sleek menswear-inspired pieces and architectural looks we'll be wearing this season. Get the drift?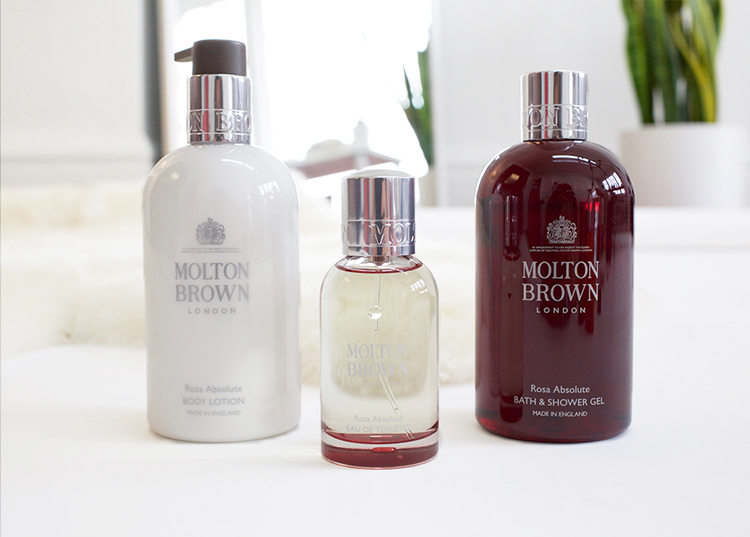 One last fragrance note, because we all travel so much, we love packing a great body lotion and shower gel that stands up while on the road. This perfectly sized grouping did.

xo,
NJ Goldston & Lauren Cheek