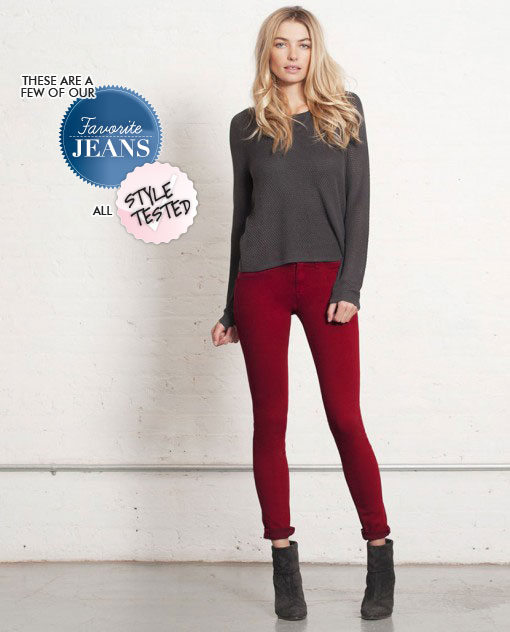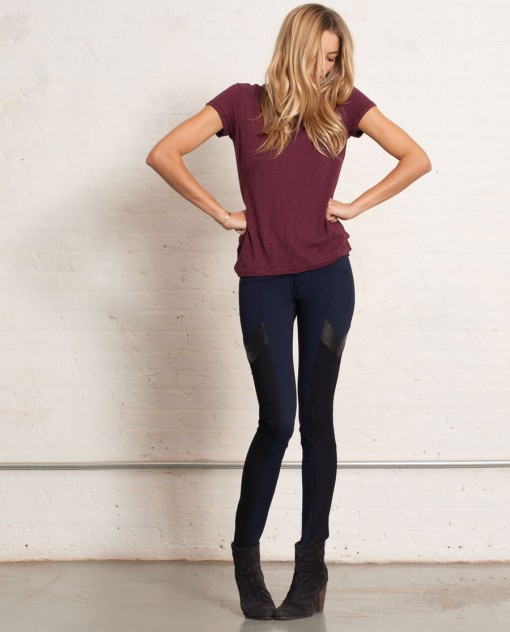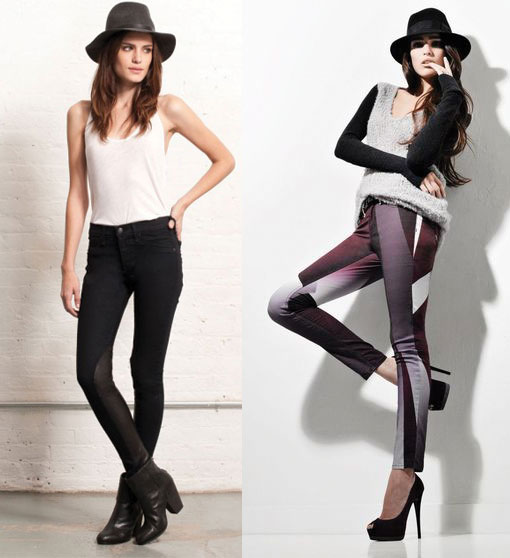 It's casual Friday at the office. JEANS! Everyone has to have a favorite pair of jeans and we do. It doesn't matter if you have two pairs or fifty pairs of jeans; you know your favorite pair. The perfect pair should be very flattering, comfortable, not too stiff and not too stretchy. They should hold their shape after a long day, not crease or wrinkle and they should lift up the rear!
NJ's favorite are Rag & Bone Skinny. She swears they seem have a secret to slenderizing and elongating her leg while combining a bit of directional, modern design. Her favorites are their classic mid-rise stretch legging or skinny with a 5 pocket silhouette in lots of fashion-forward colors, two-tones, or leather inserts. She dresses them down with booties or up with pumps (in the trunk of her car) for after work.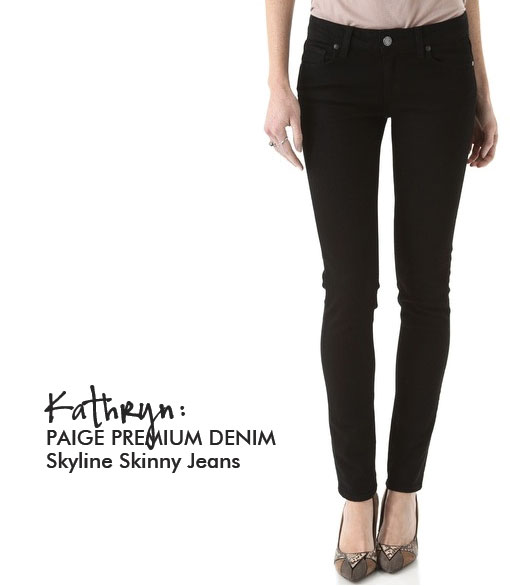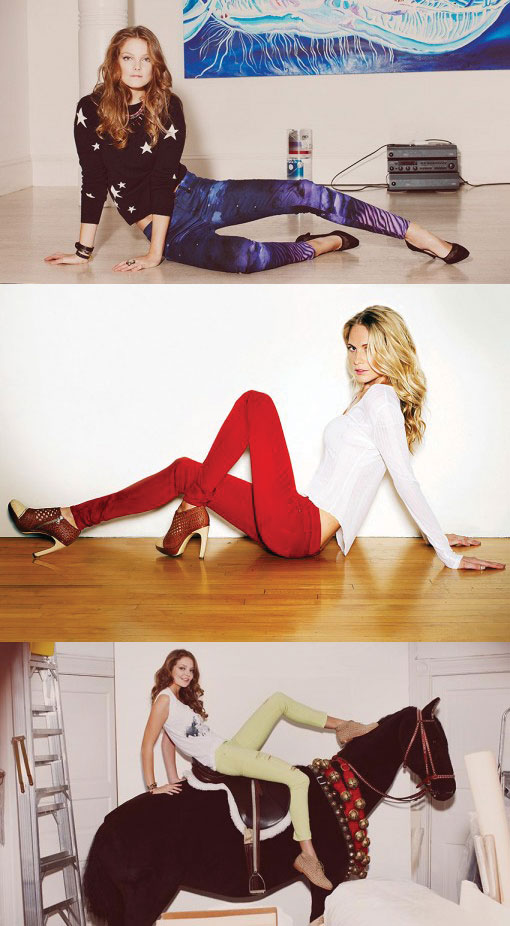 Kathryn, The Blonde's Favorite Jeans are the Paige Denim 5-pocket skinny jeans which easily transition from a sophisticated neutral to a glamorous rock-n-roll basic with a zip fly. They are so comfortable and look great in the rear with lots of colorful fabrications. Paige Denim Skyline Skinny Jeans in Black Ink $158.
What's your favorite pair of jeans?
– NJ, The Brunette & Kathryn, The Blonde