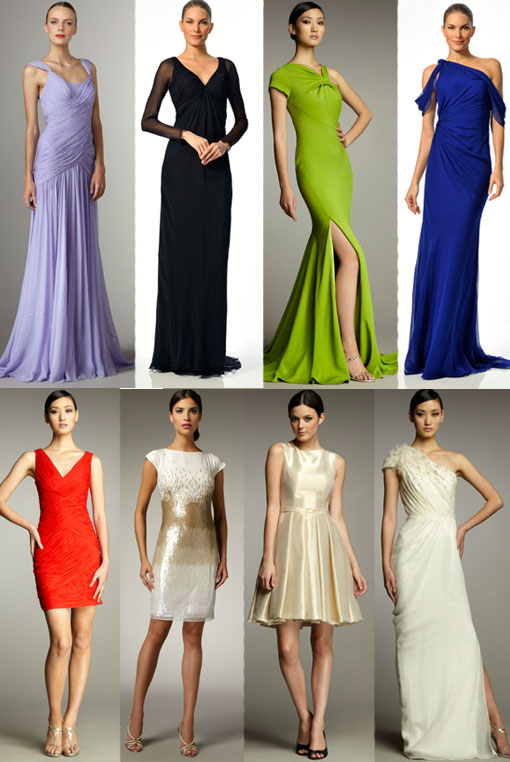 Photos by: Patrick McMullan. Pictured left to right: Hillary Scott, Penelope Ann Miller, Ramona Singer.
Have you ever wondered where celebrities get their custom gowns and how a mere mortal might get one too? Wonder no more. The secret go-to designer who will actually work with you is Pamella Roland. You probably saw several of her beautiful creations on the Golden Globes Red Carpet and as we move into the final leg of the award season, at the Oscars, we are sure to see more.
Why are we telling you this now? The Blonde & The Brunette are very sympathetic to the challenges of special occasion dressing. It's daunting and with the height of the wedding season only a few months away, Pamella Roland might be the perfect choice. You can literally custom order any of her chiffon pieces in a variety of colors. Here's the best part. Want a sleeve? No problem? An extra inch? Done! They will work with you. It takes about 6 weeks to receive your custom order but then you have a one-of-a-kind cocktail dress or gown that fits you! The Rolland team are incredible to work with and the price point is very reasonable for the designer market.
We even have an exclusive connection for you (just like the A-List). Contact Lisa M. Rodman at Neiman Marcus Topanga Canyon at 818.316.7004. Tell her NJ from The Blonde and The Brunette sent you and she will make it all happen just for you. If you prefer to shop online, you can see thelatest collection on the Neiman Marcus website. By the way, her next collection shows in New York early next week.
NJ Goldston, The Brunette