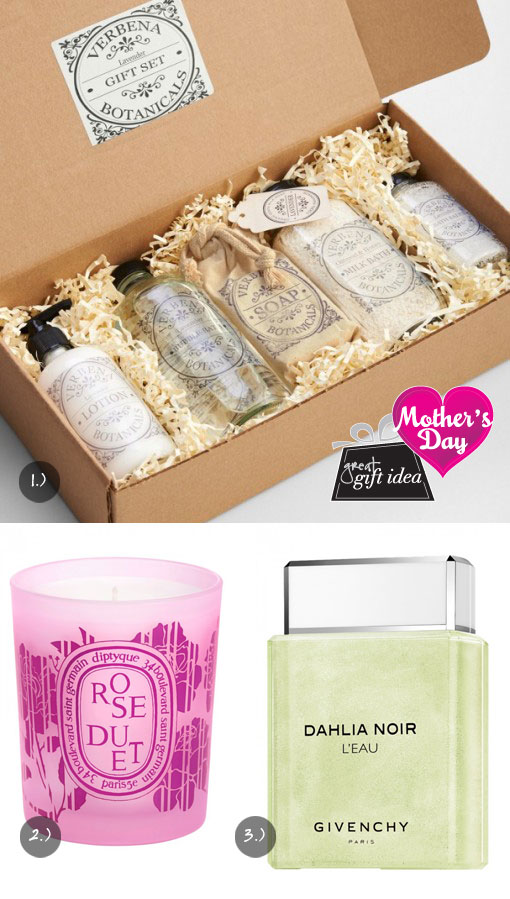 Treat your mother to an at home "spa day." Nothing better than feeling pampered without even having to leave the house!
Verbena Botanicals is made using the most natural, sustainably harvested ingredients. It's just as good for your skin as it is for the environment. All soaps are made with organic goat's milk from a local Oregon farm, and everything is free from artificial colors and fragrances.
redenvelope.com $89.95
Diptyque 'Rose Duet' Candle $65
Givenchy Dahlia Noir Skin Dew, $52
A luxurious, moisturizing lotion infused with the scent of Dahlia Noir L'Eau. Expressing the enticing softness of the Dahlia Noir woman, the unique fragrance is composed with the femininity of powdery rose and the sensual mystery of vanilla.
-The Blonde and The Brunette Team