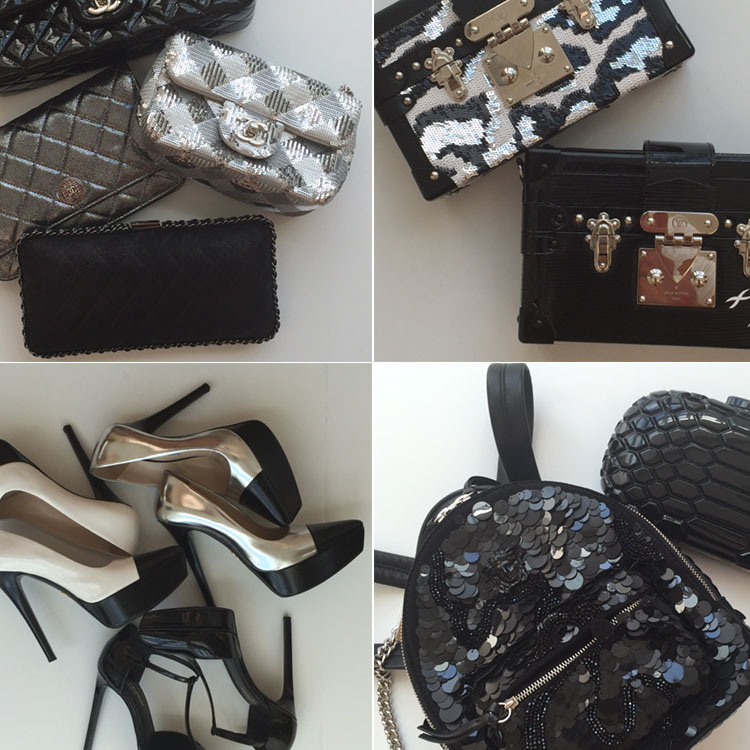 Remember how I said I was the worst packer ever? Nothing's changed except it's even more difficult to pack for Paris when it's Couture Week in July. Once again, I need to get ready pronto as I am the Queen of Last Minute. This time round I have a jam packed schedule from the Versace Couture show, loads of Chanel events including a Chanel Black Tie Gala, the show, two events (maybe it's three) at the brand new Ritz for parties, the Armani Privé Show and an intimate dinner, that I suspect will include Mr. Armani, and dinners, dinners, more parties, and well, just fun. As a guest of many of these houses it is the right thing to do to represent the designer in some way, shape, or form. So the hunt started in my closet and I must admit along Rodeo Drive. I mean. A girl's gotta do what a girl's gotta do. Join me vicariously and follow along next week as I put my wardrobe choices to the test. FYI, my worst packer in the world trick is to pack mostly black and white looks with touches of color and great accessories. It's the perfect way to mix and match far from home.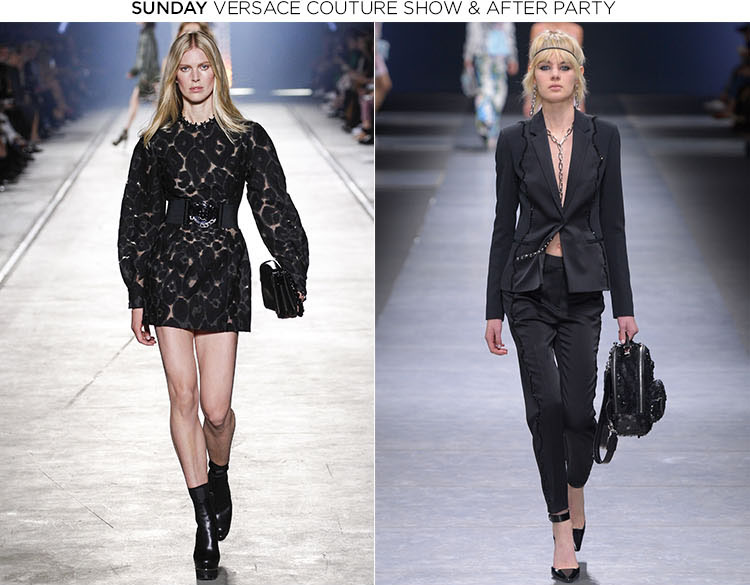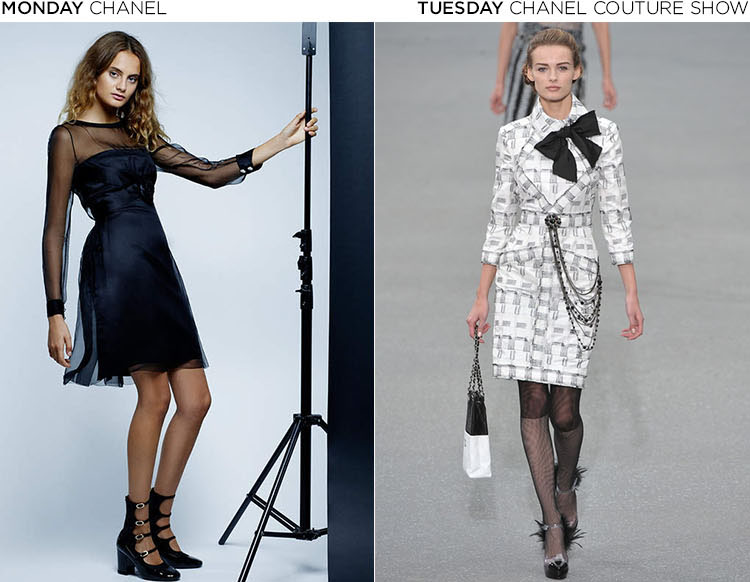 For Versace, I fell in love with the SS16 leopard print runway dress (above) and plan to pair it with the sequin Versace backpack from the same show. I honestly also adore the Versace pantsuit but couldn't find it anywhere. So chic. Black on black always works for me so I'm happy. The next day, on the Fourth of July, there is a fabulous Chanel Party at the newly renovated Ritz Paris (to the tune of over $400MM) so I've packed a very sexy Chanel (of course) cocktail dress from the Pre-Spring 16 collection. There's also a black tie gala and I'm pulling out a vintage gown from my closet. For the show (and guests are always in Chanel) I shopped my closet and found a vintage dress from SS 2009. It's perfect for the show and the very exclusive lunch. It's just one of those classic looks that is timeless. I won't be adding the belt or stockings. Instead I will stick with classic black patent pumps and a patent leather Chanel bag. If you notice a theme building (black) it's because it allows me to travel smart but change up my looks via accessories.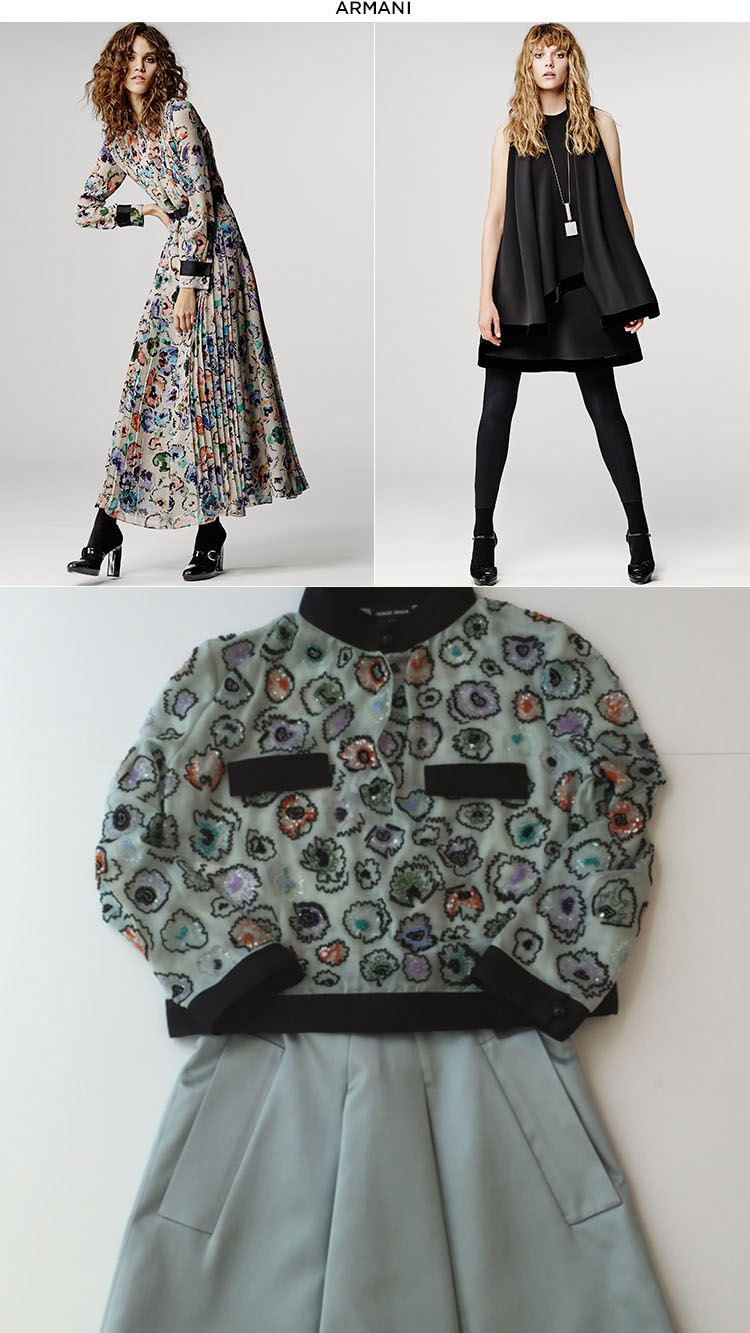 I have two Giorgio Armani Privé events and I am wearing a simple black dress (again) to the show that I am pairing with a vintage chiffon Giorgio Armani coat. Then I am going to race to my hotel and change for the dinner party. I just had to go with some color for the evening so I have a version of the beautiful floral dress above but in two pieces with a satin turquoise skirt and beaded top. Can't wait to wear it.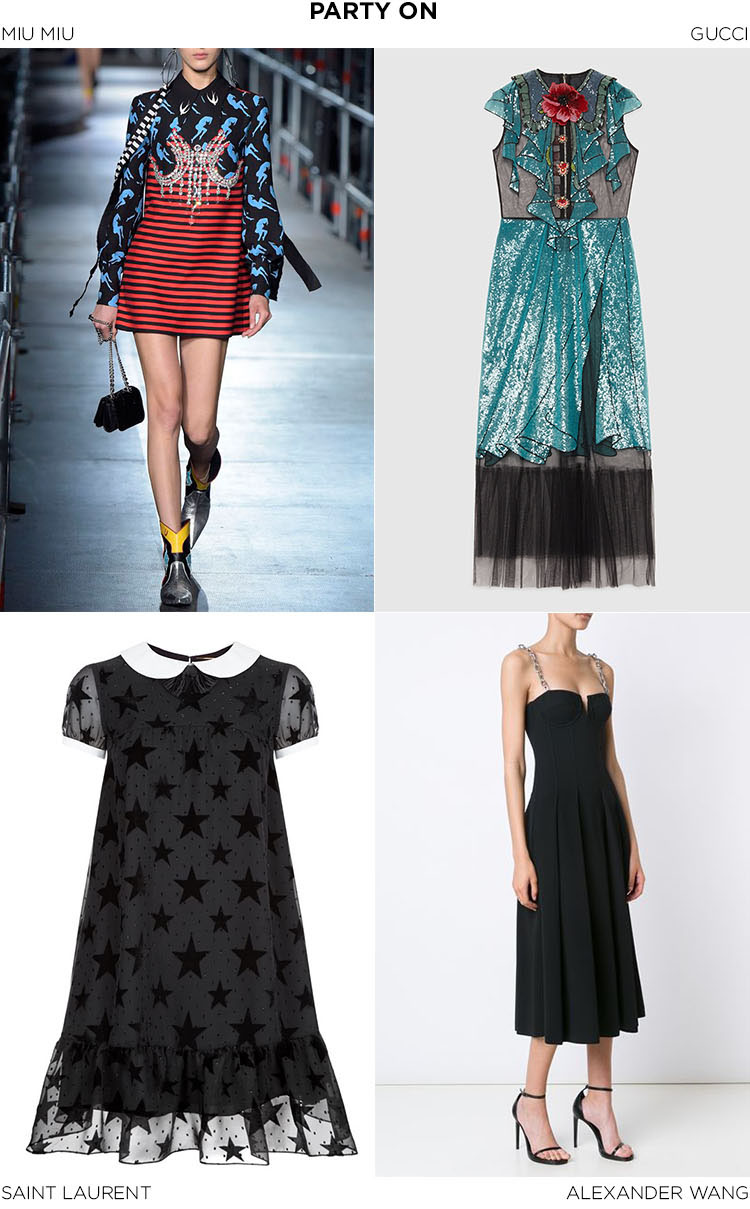 With other last minute invites sure to arrive in special envelopes, I've got a back up plan. A favorite Miu Miu dress from Resort 16, a sequined Gucci dress from Spring 16, a timeless Saint Laurent dress, and a sexy Alexander Wang dress with chain link straps!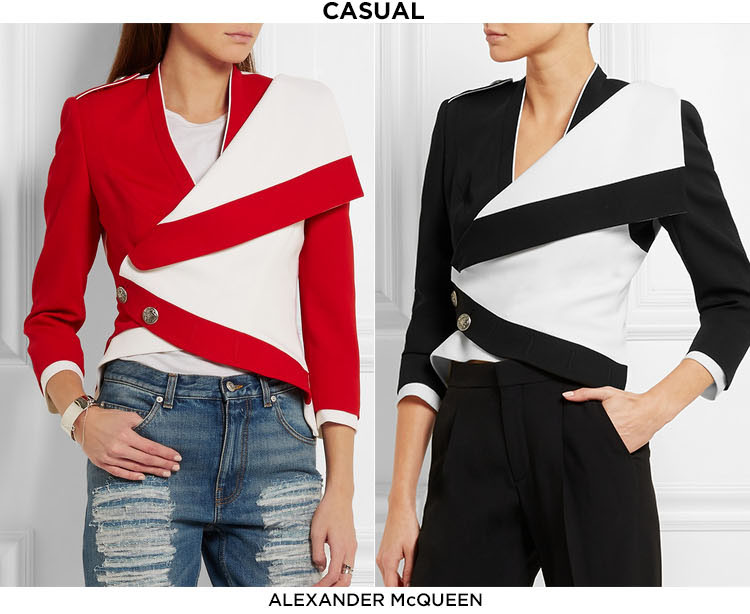 I always pack at least two standout causal choices that work with jeans or dressy black pants and one pant suit. This trip I'm bringing my favorite Alexander McQueen jackets and my new beloved Jacquemus pant suit and a crisp new white shirt.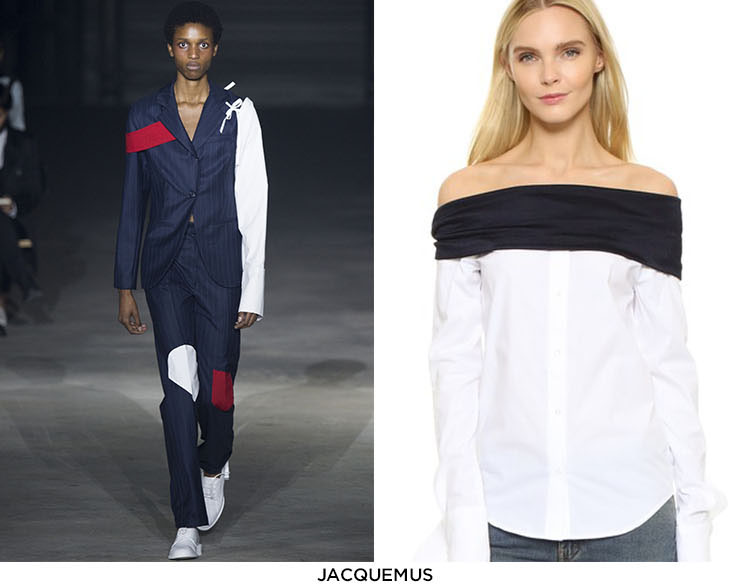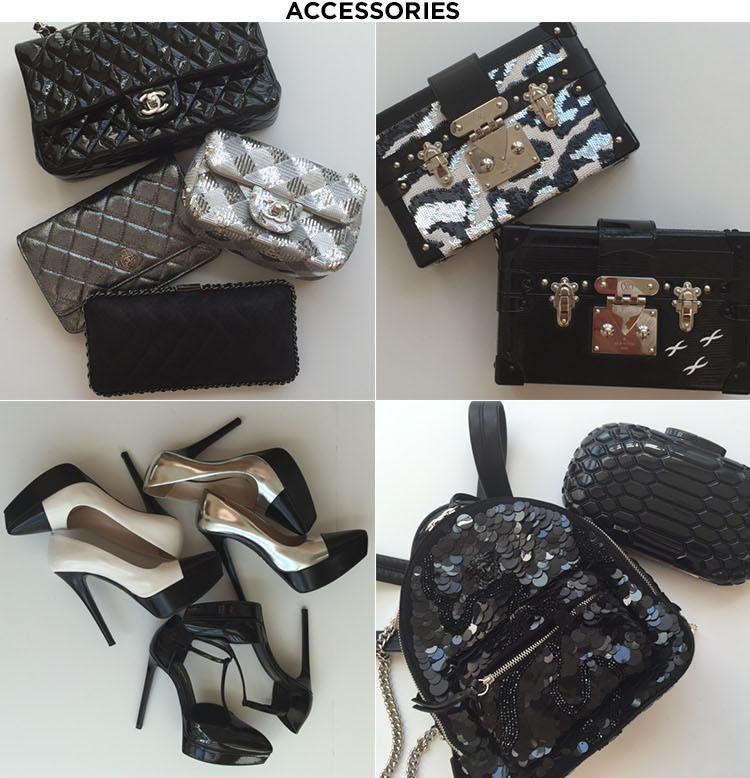 The finishing touch for me is accessories. I always just travel with lots of black accessories and touches of silver. It makes packing so easy along with one pair of black, navy, and white jeans. I'm ready! Hope you'll follow along starting on Sunday @BnBStyle. It's going to be quite the trip.
Bonjour Paris!
NJ Goldston, The Brunette