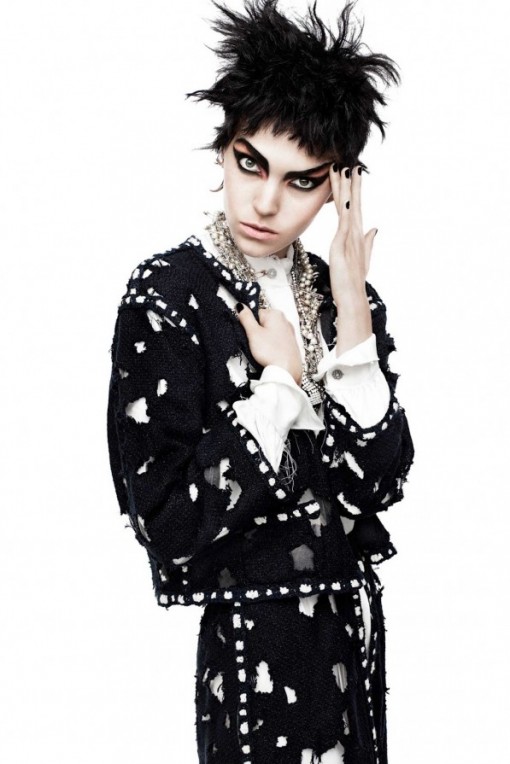 In the category of "how did I miss this", The Metropolitan Museum of Art's Costume Institute announced that its next exhibit/ gala theme will be "PUNK: Chaos to Couture." It's set to take place on May 6, 2013 in New York City and Rooney Mara, Lauren Santo Domingo, Riccardo Tisci and Anna Wintour will be the co-chairs. The event will be a tribute to the profoundly revolutionary punk fashion movement (as all fashionista's know).
The exhibit, to be curated by Andrew Bolton, "will be a tale of two cities to show how punk spread from the clubs of New York to the streets of London in the 1970's and how its influence continues today. Original punk garments will be shown with recent, directional fashions to illustrate how designers borrow from punk's visual symbols in their search for new ideals of beauty and new definitions of fashionability. Clothes will be animated with music videos and soundscaping audio. Designers will range from Miguel Adrover and Azzedine Alaïa to Yohji Yamamoto and Vivienne Westwood."
This is a daring and exciting theme aptly embodied by the Chanel Haute Couture pictured above. My imagination is running wild. It's bound to be an unforgettable Red Carpet!! I'll be there!
Let the crazy dress planning begin.
xo
NJ Goldston, The Brunette