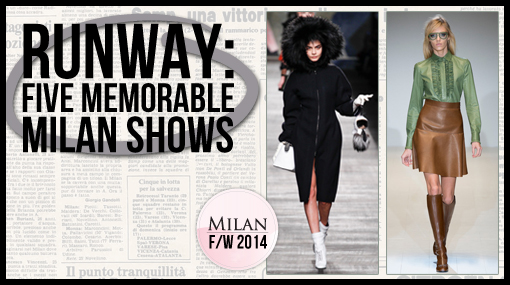 Milan Fashion Week is almost always my favorite. Maybe it's the city. Maybe it's the culture. But, so many of my favorite designers seem to push the envelope and deliver the unexpected. Whether you envision yourself, or not, in one of the looks, you can't deny, it's visual candy for the eye and the soul.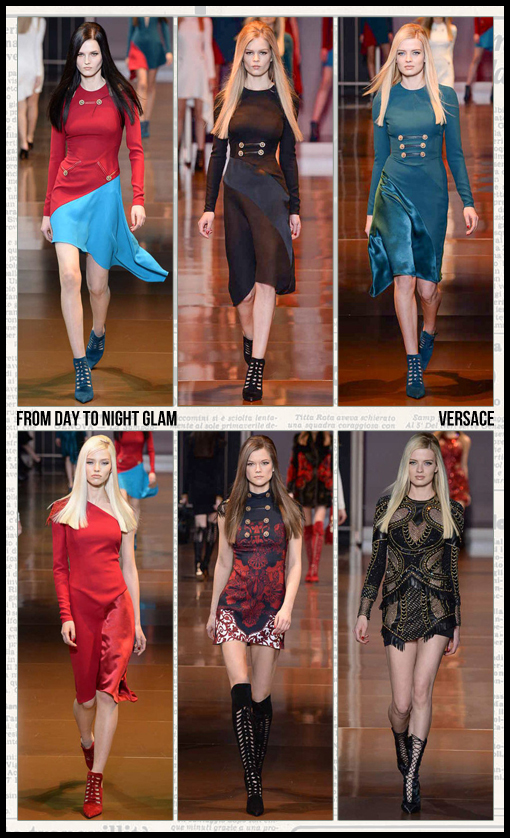 My top five this time around (and all the shows aren't quite done) are Versace for Donatella's take on sexy daytime glam cut on the bias (her first foray using that technique) and the sexy straight hair. Hey, that's my look so you know I'm going to love it.
Prada for her self-proclaimed "Act 2", after the Act 1 men's wear outing, that is certainly very theatrical and oh-so avant garde. I'm beginning to think most of her shows are now designed more for ad campaigns, startling editorial, Bergdorf's windows, selfies and Tommy Ton photos versus anything remotely accessible to her devoted followers (I being one of them). But, Mrs. Prada never makes it easy. That's why I love her. You need to live with her collections and then the light bulb goes on. This time, I'm not sure if I will indulge.
Fendi is quickly becoming one of my new favorites. This time around the theme was travel and just the romance of the journey. Yeah, I'd travel anywhere in almost anyone of the pieces in the show. I also love the humor Lagerfeld injects. The latest version of the Fendi Little Monster "Buggeis", this time with Karl himself dangling from Cara Devlignes's hand, is, well, classic! He then amps it up with mohawk accents popping out of the furs to the romantic corsages, pinned on coats reminiscent of a time when husbands and lovers sent their beloveds off on a trip with a corsage.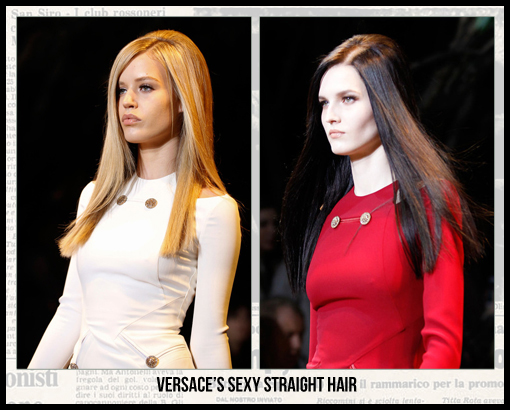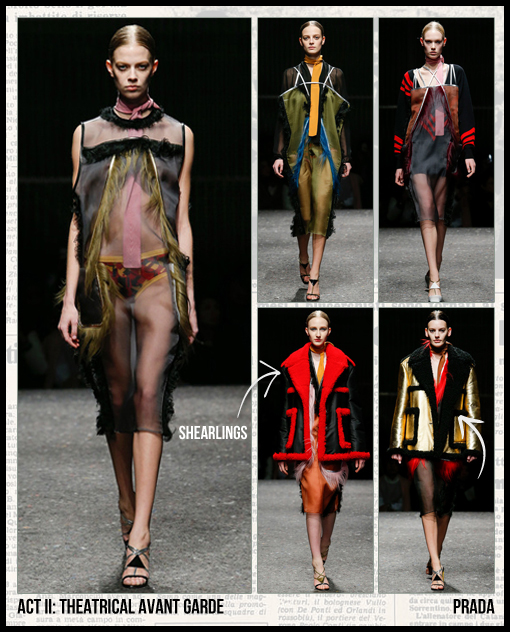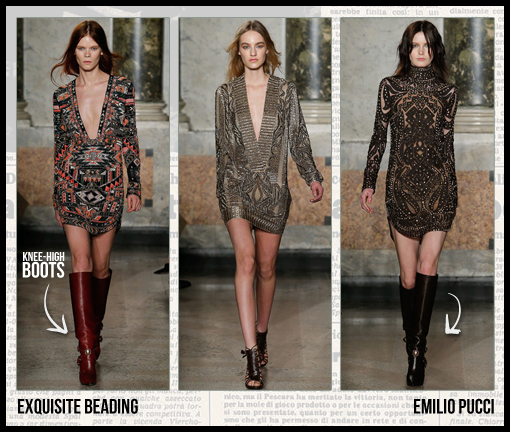 Peter Dundas, the resident creative genius of Emilio Pucci, who has revitalized the brand over the past five years, turned out my absolute favorite collection during his brilliant reign. Quite literally, he packed a punch that is bound to reverberate around the fashion world. He took the label's familiar prints and added exquisite beading, new patterns including an overprint with Appaloosa horse patterns, and heavily studded accents in silver. The stunning knee high boots mixed with exquisite shearlings and furs were just the right mix; and, I'm sure next winter's big trend. Soak it in. The details are mind boggling.
Gucci opened the week so it is only fitting they made my list with their 60's Glam that harkened back to the days of Veruschka, "Blow Up", swinging London, dolly dresses and principessa glamour. It suddenly seems fresh all over again and just right for the times. The Boomers and Millennials can pass and eye each other in the street. You draw your own conclusions.
xo
NJ Goldston, The Brunette