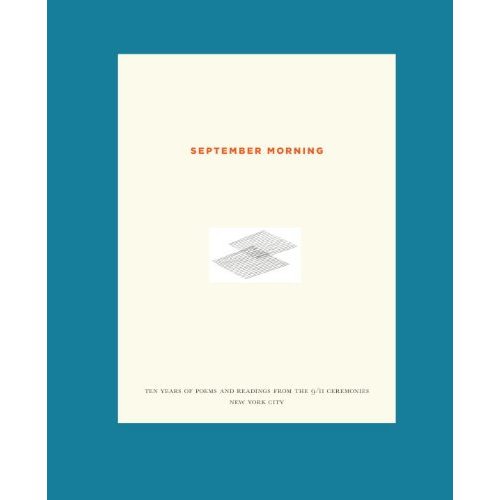 "My father, Norberto, was a pastry chef at Windows on the World in Tower One. For 10 years , he made many fancy and famous desserts but the sweetest dessert he made was the marble cake he made for us at home…Whenever we parted, Poppi would say. "Te Amo. Vaya con Dios. And this morning I want to say the same thing to you Poppi. I love you. Go with God." Catherine Hernandez at the World Trade Center Site in 2008.
We always reflect back on the that September morning eleven years ago. This year, a new book was published today with words of wisdom from 10 years of 9/11 ceremonies honoring the victims and their families. It is a powerful collection of some of the most beautiful and moving poems, readings, and family memories written about love and loss, remembrance and compassion, all culled from the memorial ceremonies held each year at the former site of the World Trade Towers on the anniversary of the attacks of September 11, 2001.
"These words carry with them the heart of New York—how the city chose to remember and reflect upon, to grieve and to heal from, this world-changing event." The quotes from the World Trade Center site can be found in September Morning: Ten Years of Readings from the 9/11 Ceremonies New York City. All royalty revenue goes to the National September 11 Memorial & Museum. Released today on Amazon. $25.
The Blonde & The Brunette Team