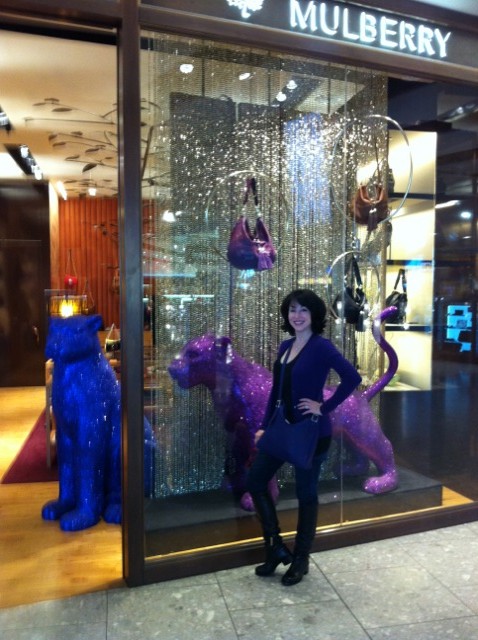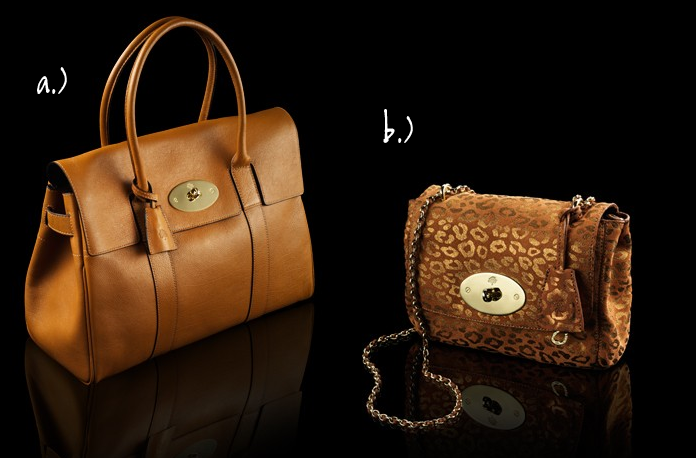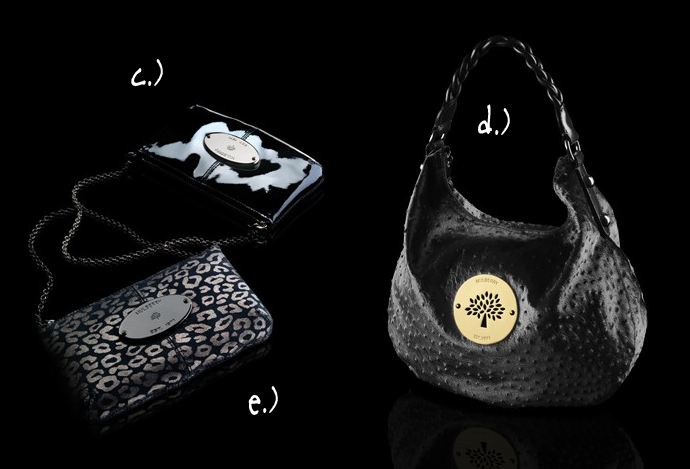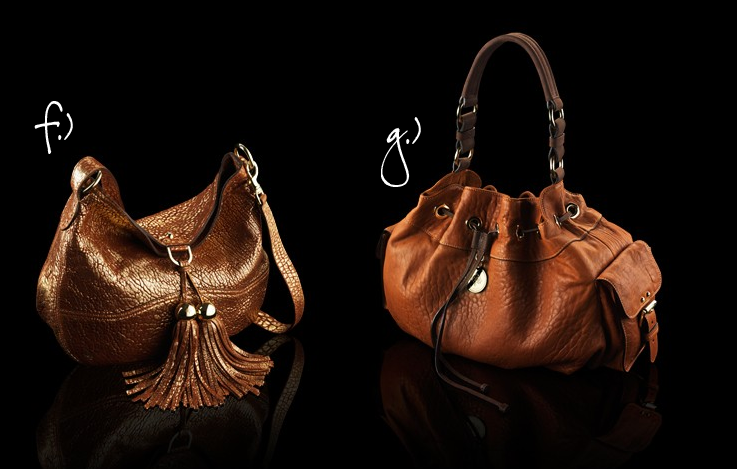 Pamela, our newest brunette contributor is on the scene (check the B & B About section for more on Pamela) and she's about to give us the inside scoop on Paris in the coming weeks. But first, she had a quick stop at Heathrow where she was anxiously awaiting her connection to Paris. Ahhh the fun of Heathrow….She had to take a fast peek at London-based Mulberry and gave us some of her top choices with Ashlee capturing some of Mulberry's newest arrivals. Let us know if you agree.
a.) Bayswater – in Camel Glossy Buffalo Leather, b.) Lily – in Camel Metallic Leopard Leather, c.) Charlie – in Black Drummed Patent, d.) Daria Medium Hobo – in Anthracite Velvet Ostrich Print, e.) Charlie – in Steel Metallic Leopard, f.) Greta Satchel – in Hammered Gold Metallic Lambskin, g.) Leah Hobo – in Camel Plonge Lambskin
Pamela then sent B&B another quick text that her "meet-and-greet" had warned her of riots, strikes and frigid weather (it's all over the news) but "she just armed herself with a warm coat, rugged boots (well, new Prada lug sole rugged-LOOKING boots…) and a craving for a Laduree caramel macaroon" as she flew off to meet another brunette and two blondes who will be joining us soon. Welcome aboard, Pamela!
-The Brunette & Ashlee