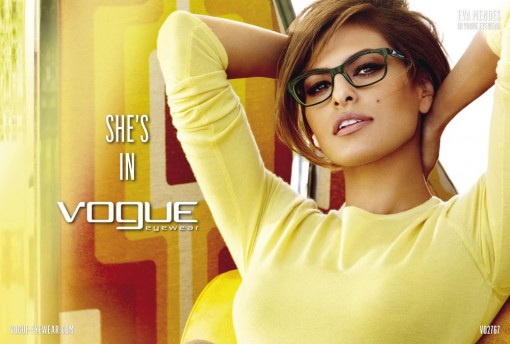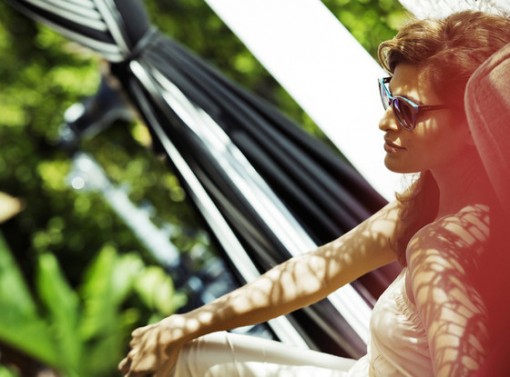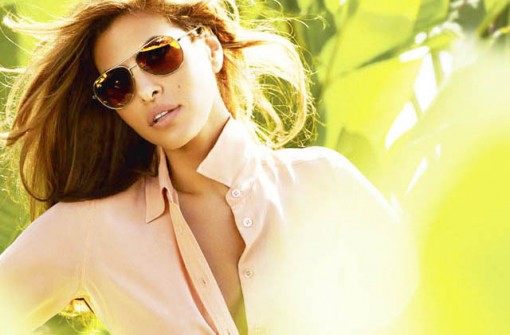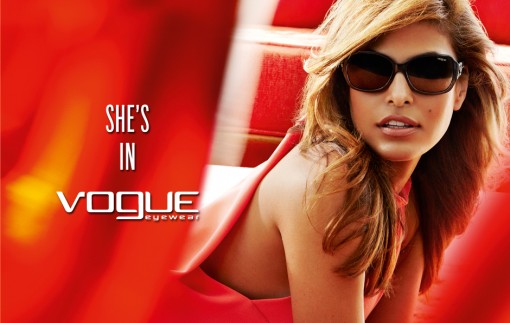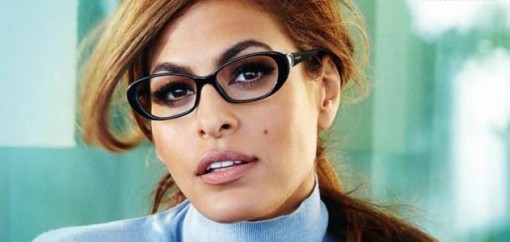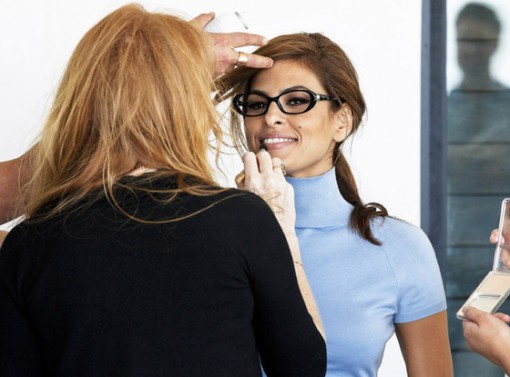 Actress Eve Mendes is the new face of Vogue Eyewear. The launch is perfectly timed with the debut of her latest movie, The Place Beyond The Pines. She co-stars with current flame, Ryan Gosling, and we predict the off-screen chemistry will translate on screen. The same holds true for her six stunning print images, shot by famed photographer Mario Testino, for the Spring/Summer campaign. Shot last October at the Modern 01 house in West Hollywood, Eva models six highly distinct sun and optical styles with runway and vintage-inspired flair.
We attended the launch party hosted by Luxottica, last week at Simon House, a stunning private residence, in Beverly Hills, and fell in love with the line. The collection is a fun, light-hearted grouping of great styles from a classic aviator, cat-eye retro chic sunglasses, timeless over-sized square shades, with a delicate flower detail, along with three pairs of stylish reading glasses.
Eva, 39, talked about being obsessed with looking "smart" and her need to "start wearing reading glasses about two years ago. I used to want glasses so bad when I was little that I actually used to stare into the sun to damage my eyesight." She's actually overjoyed that glasses are now something she actually needs. "I love them. Wearing glasses adds an instant quirk and elegance." We agree.
The frames retail for $95 for sun $130 for optical. To go behind the scenes with Eva or find the perfect pair that fits your style, visit Vogue Eyewear.
xo
NJ, The Brunette