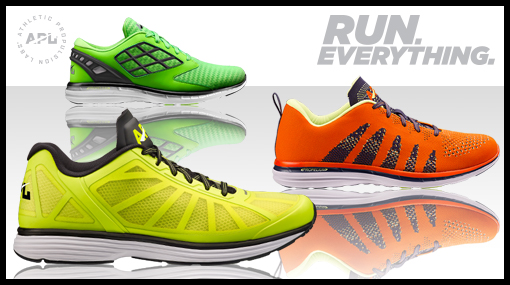 Attention Shoeaholics. We've got a new obsession. The LA-based Athletic Propulsion Labs (APL), one of our favorite performance athletic brands, has just launched a new collection of men's and women's running sneakers.
It's a killer collection which is getting massive media coverage from every sneaker blog to the mainstream fashion press. The stylish trackers are also "one of the most comfortable running sneakers you will ever put on." I can attest to it as I've been wearing them for weeks. Yeah, I've given up my heels for trackers! They come in yummy color choices like energy, glacier blue, magenta and a unisex black/white .
Best of all, if you're a runner, the new line features three styles all designed for maximum performance, comfort and durability. The Joyride with the new Propelium midsole technology to aid in comfort and enhanced energy generation, the super stylish TechLoom Pro with a seamless knit upper, which is being hailed as the new 'knit' standard, and the Windchill featuring APL's newest version of the multi-patented Load 'N Launch technology, specifically designed to allow runners to increase performance and expend less effort. Translation, there is something for everyone. Here's a quick semi-techie breakdown of the three lines.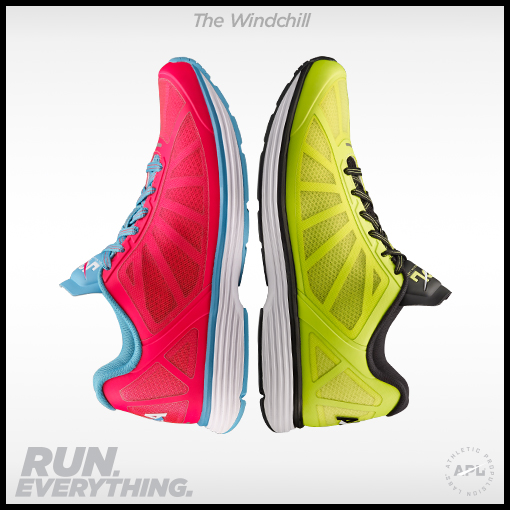 In great neon colors, the Windchill incorporates the multi-patented APL Load 'N Launch Technology specifically modified for the running category and designed to instantly provide a heightened level of running performance with less effort. The FloZone upper construction offers extreme breathability and unrestricted airflow throughout the entire shoe. Performance in the Windchill is further enhanced by allowing all foot shapes to be comfortable and locked in. The unique outsole design has been engineered to promote proper running form.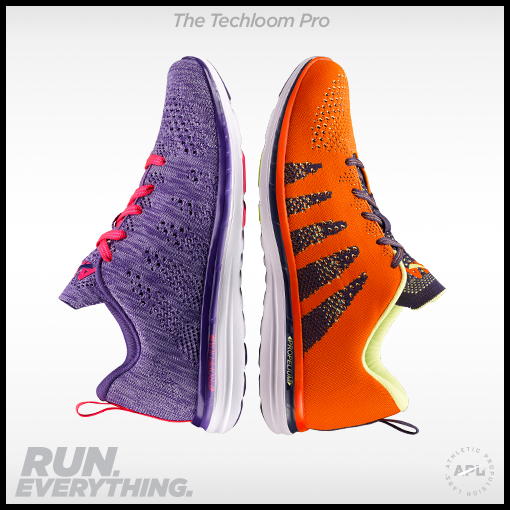 Using a cool, innovative APL Propelium midsole technology and an upper construction that is seamlessly woven from performance textiles, the TechLoom Pro is probably one of the most comfortable running sneakers you will ever put on. This engineered single-layer upper construction has strategically designed areas of support, breathability, flex and strength providing exceptional fit and maximum comfort. It comes in a stunning array of colors.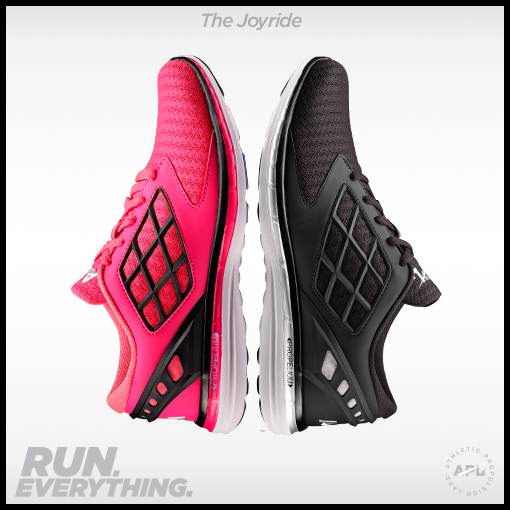 In pure pink and a stunning black/silver, the Joyride is engineered for superior comfort and features APL's proprietary new Propelium midsole technology designed to maximize energy generation. Inspired by the shape of a feather, the Joyride outsole incorporates natural motion flex grooves that move naturally with the foot and incorporates a center channel, which creates heel-to-toe flexion.
[new_royalslider id="7″]
You can cop the Joyride ($120), TechLoom Pro ($140), and the Windchill ($150) on APL's newly-redesigned website as well as Saks Fifth Avenue, where APL is the only athletic footwear brand being stocked. As APL says, RUN. EVERYTHING. Now you can.
With Love From LA,
NJ Goldston, The Brunette