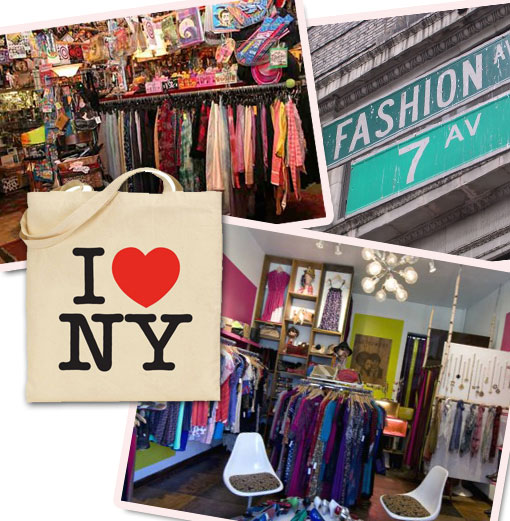 Forget the future, when it comes to my wardrobe I love diving right back into the past. There is nothing better than getting a compliment on a vintage find that only cost you a mere couple of dollars. The best part? You know it's an original, and you don't have to be worried someone else will show up to the party wearing the same thing!
My favorite part of travel, is searching out the best vintage stores in each city. Last month, I found myself in New York City – Vintage store central!
With the long holiday weekend we thought many of you might even be visiting the big apple. Below, is a compilation of my top 12 favorite spots in the city :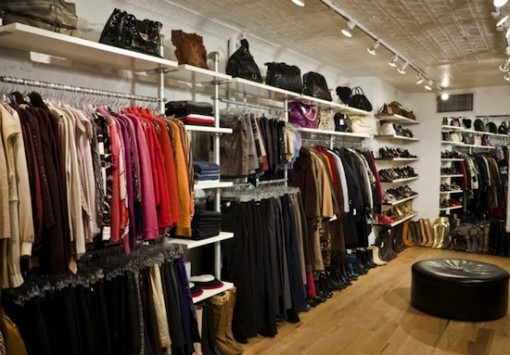 1. INA – 101 Thompson St, New York, NY, 10012
INA is the best high-end fashion consignment shop in NYC. You'll find everything from Lanvin to Hermes to Gucci to gently used Louboutin pumps at half the price. You can find highly covetable bags by the boatload and everything is reasonably priced.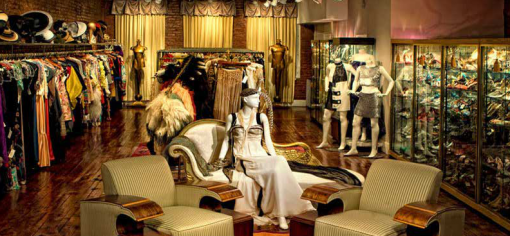 2. NEW YORK VINTAGE – 117 West 25th St, New York, NY 10001
New York Vintage definitely isn't your run-of-the-mill secondhand shop. It's a serious destination for die-hard vintage fans; so much so that there's even a massive rental-only archive for red carpet and industry use. (Everyone from Michelle Obama to Rihanna has been outfitted here.)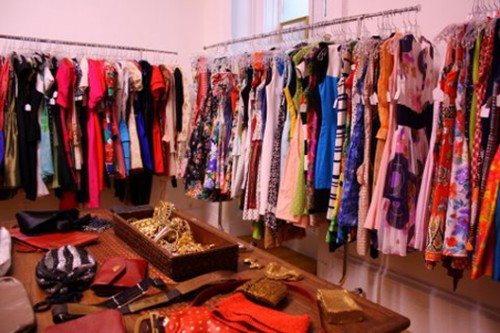 3. SHAREEN VINTAGE – 13 W 17th St, New York, NY
When it comes to dresses of another era, Shareen Mitchell knows her stuff. Her favorite styles to stock are those from the '50s—some of which she sells for as low as $200.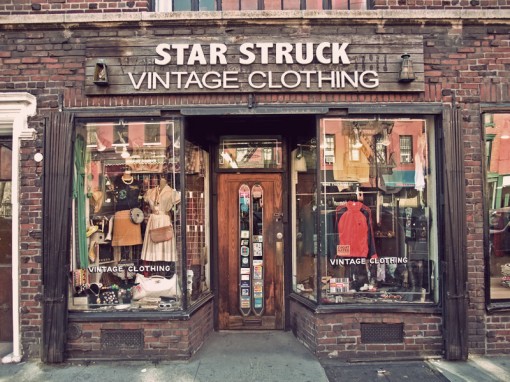 4. STAR STRUCK VINTAGE NYC – 47 Greenwich Ave, New York, NY 10014
Loyal shoppers of Star Struck Vintage will tell you that one of the best things about it is the friendly and fun staff. Located in Greenwhich Village, the family-run store has vintage pieces from the '30s through to the '80s. Notable is their selection of hats, rock concert T-shirts, and denim.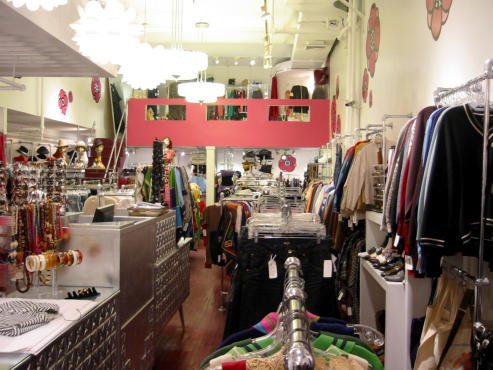 5. SCREAMING MIMI'S – 382 Lafayette St, New York, NY 10012
Cindy Lauper used to work here. This downtown staple, complete with captivating window displays, is stocked with tons of vintage clothing helpfully displayed by decade. Also, it is know for its back balcony area stuffed with collector's pieces from high-end designers such as YSL, Valentino, and Balenciaga.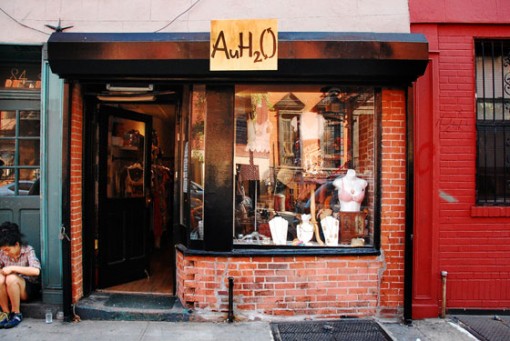 6. AUH2O – 84 E 7th St, New York, NY 10003
The best thing about AuH20 in the East Village? It's affordable. In addition to the traditional vintage offerings, owner Kate Goldwater recycled some of the old clothes to make her own designs. The boutique is also a quality place to source authentic vintage jewelry.

7. ANGELA'S VINTAGE BOUTIQUE – 26 2nd Ave, Manhattan, NY 10024
Angela's is a small store, but it's jam-packed with quality vintage. You'll find lots of dresses, coats, jackets, and accessories to choose from, including some great Chanel jewelry from the '80s. The prices are reasonable, but if you think something is a little bit high, don't be afraid to negotiate it down with the staff.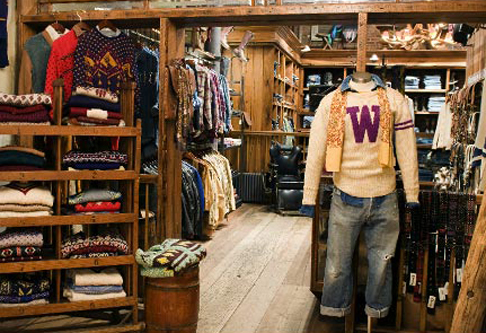 8. WHAT GOES AROUND COMES AROUND – 351 W Broadway, New York, NY 10013
Whether your taste is gaudy Chanel jewelry, or tattered Levi's cut-offs this is the place for you. They also carry a substantial collection of vintage rock tees for men and women, as well as their own vintage-inspired collections.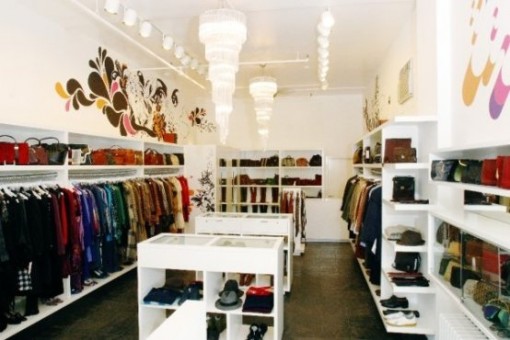 9. AMARCORD VINTAGE FASHION -252 Lafayette St., New York, NY 10012
Amarcord Vintage is a breath of fresh air in terms of it's layout. It has a distinctly upscale boutique feel, compared to the often haphazardness of other thrift and vintage stores.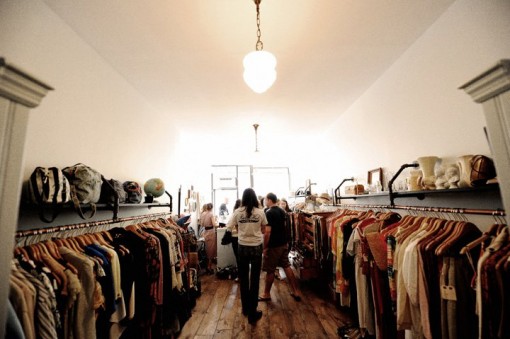 10. ANTOINETTE -119 Grand St, Brooklyn, NY 11211
Everything inside this shop comes from the personal collection of Antoinette, the store owner's mother, who has been saving vintage clothing and accessories since the 1950s in hopes that her daughter might someday open a shop.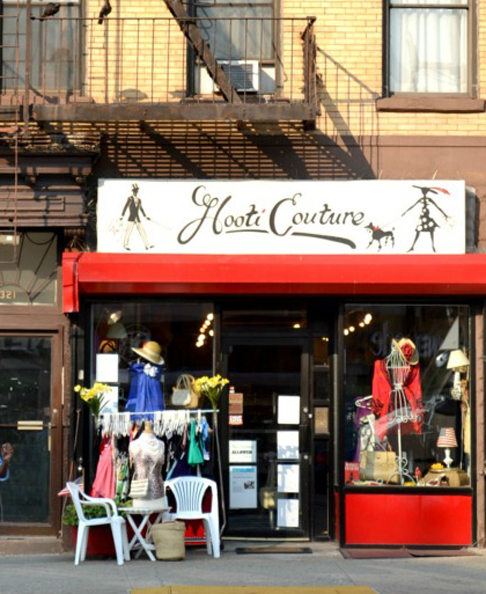 11. HOOTI COUTURE – 321 Flatbush Ave. Brooklyn, NY 11217
Perfectly-preserved vintage furs, sharp-edged 1940s to-die-for dresses, and all-out wow accessories create a colorful atmosphere of shopping abandon. If you worship at the shrine of affordable vintage, Hooti's is your mecca.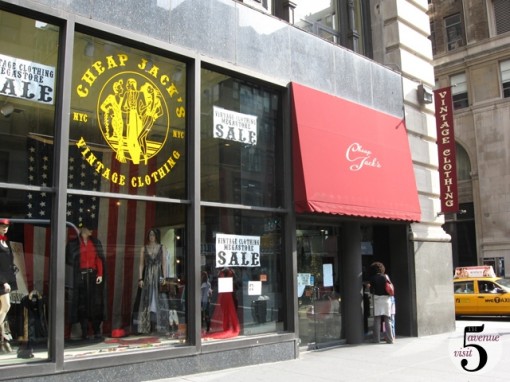 12. CHEAP JACK'S – 303 Fifth Ave. New York, NY 10016
Some say Cheap Jack's is an iconic New York institution. Others say it's a rite of passage for up-and-coming trend setters. Jack himself is a little modest, but does admit this is the place to shop if celeb watching is your favorite pastime.
Xx. Jadan Huter