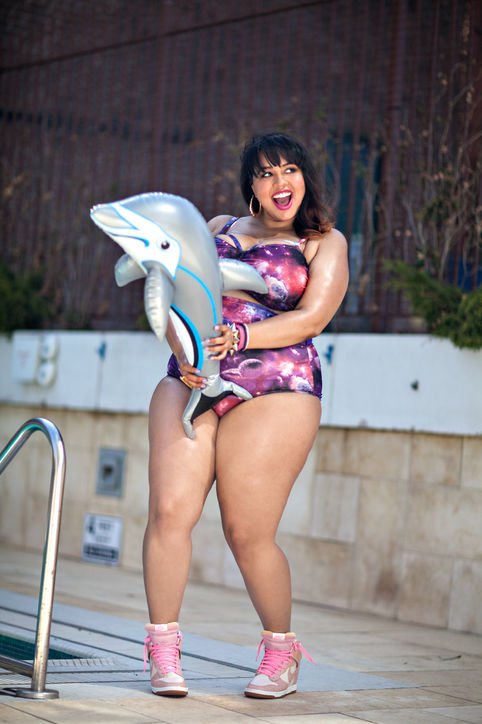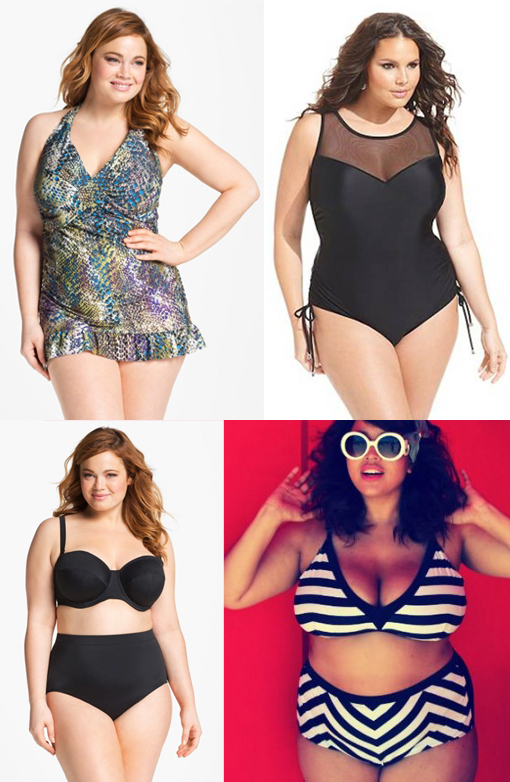 Real woman wear full figure swimwear and suddenly there are lots of fashionable choices. What took all the designers so long? We're not sure but websites crashed all weekend long with demand for the now sold out galaxy-print swimsuit blogger Gabi Gregg collaborated and modeled (above) for retailer Swimsuits For All .
Nicknamed, "the fatkini", Gregg readily admits she "didn't come up with the term. It's been a buzzword in the body-positive community for a while." Gregg expounded saying, "There's definitely a momentum building for body acceptance and lots of online support for women of all body types these days."
Applause! Now there are real choices for real girls. We found a great selection with everything from retro designs, florals, geometric prints, the perfect basic black one piece with sheer mesh and side ties, available online at Macy's to a 'tankini' in the Nordstrom online Swimwear Style Shop. Other favorites include sesigner brands like Michael Kors, Gottex and House of La Roux who have created some of the most figure flattering looks, with shirred seams and control paneling, to cut a dreamy silhouette.
Fit tip: If no one ever told you this, swimwear sizing is smaller than apparel sizing; order one size up. Time to take the plunge!
xo
NJ, The Brunette