12841
$7.00
We know The Blonde & The Brunette is just as important as your morning cup of coffee! Now…
We know The Blonde & The Brunette is just as important as your morning cup of coffee!
Now you can drink it in style with the official B&B mug!
• White ceramic
• 11 ounces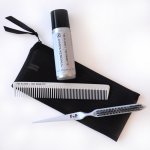 $30.00
Perfect for the gal on the go. A compact kit with teasing comb and brush along the travel size of "Secret Weapon by NJ" extra hold hairspray. You're ready for any hair emergency. Anytime. Anywhere.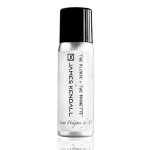 $24.00
NJ's Secret Weapon's special formula hairspray creates extra hold, natural shine, and long lasting touchable support to take hair spray to the next level for must-hold styles. It leaves hair looking natural while adding the strength and volume necessary to make any style last all day and into the night. Go ahead. Put it to the test. 2.25 oz.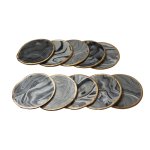 $25.00
Set of 5, custom hand-made wax "Jadan" coasters in B & B signature black & white with gold metallic detailing make a festive addition to any home. 3.5" x 3.5"