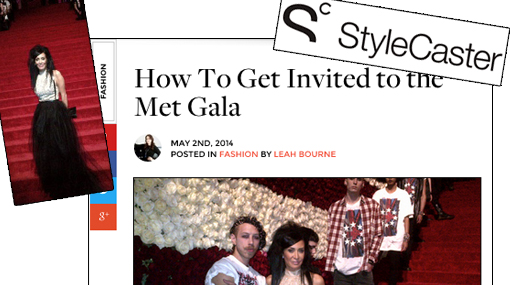 StyleCaster reached out this week to our very own NJ Goldston, The Brunette, to get the inside scoop on "How to Get Invited To The Met." A veteran of The Met Gala and a Member of The Costume Institute, NJ gave StyleCaster a run down on the most coveted of fashion invites.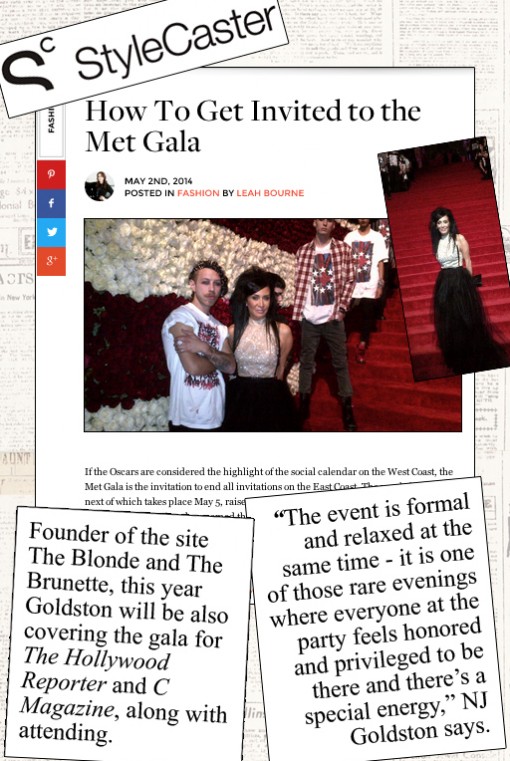 You can catch the feature on StyleCaster and learn much, much more about how the evening unfolds. This year, NJ will also be covering the Charles James: Beyond Fashion themed Met Gala as the Inside Correspondent for The Hollywood Reporter @pretareporter and C Magazine's C Social Front "Scene & Heard" Diary.
You know NJ. She's everywhere including in front of her computer at 1 AM and trying to pack for NYC at 2 AM!
With Love From LA,
The Blonde & The Brunette Team