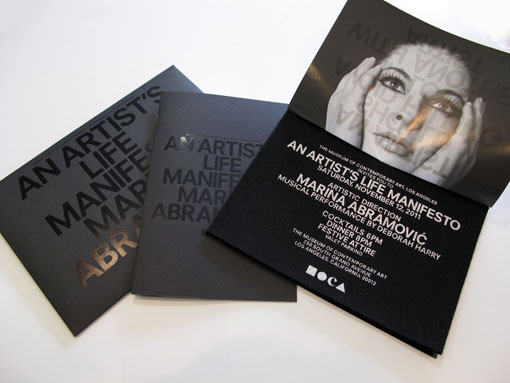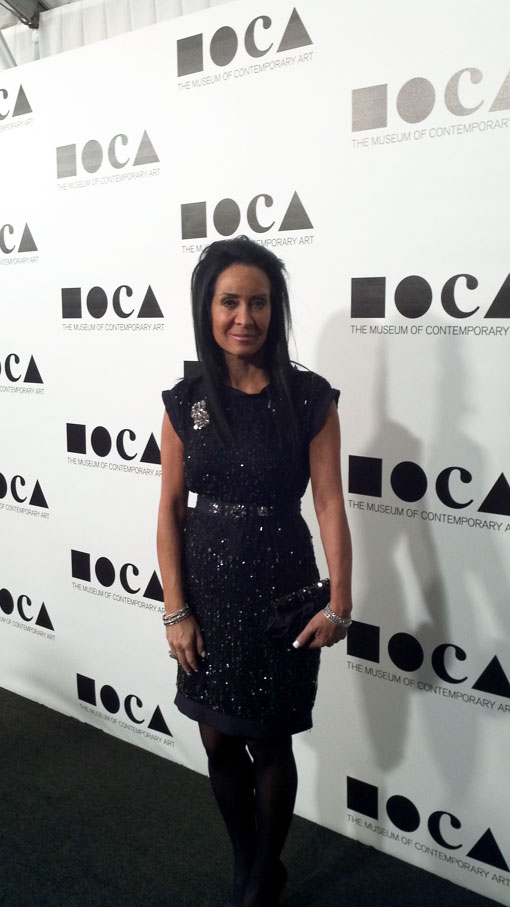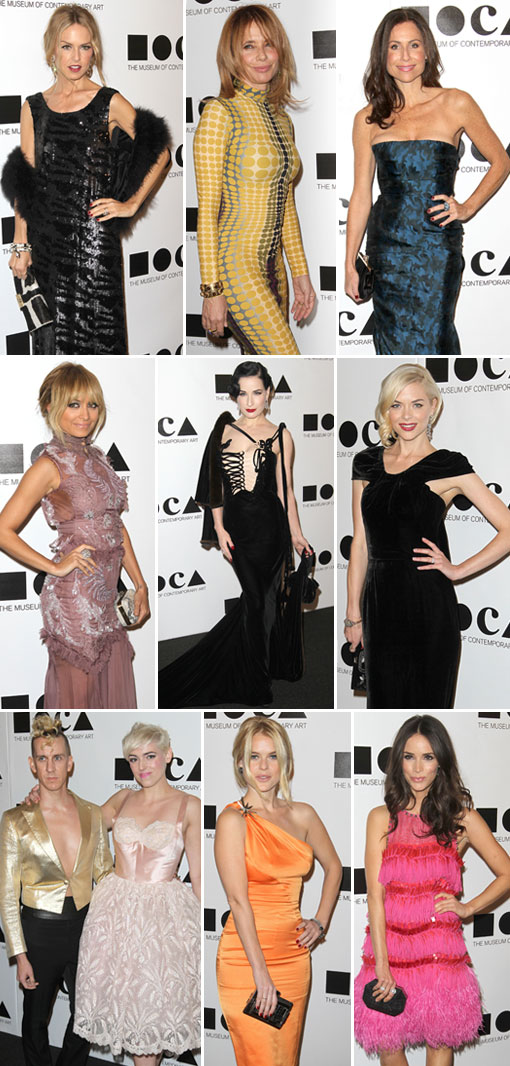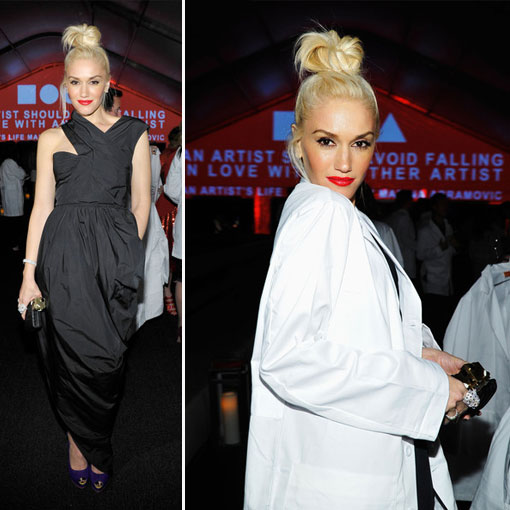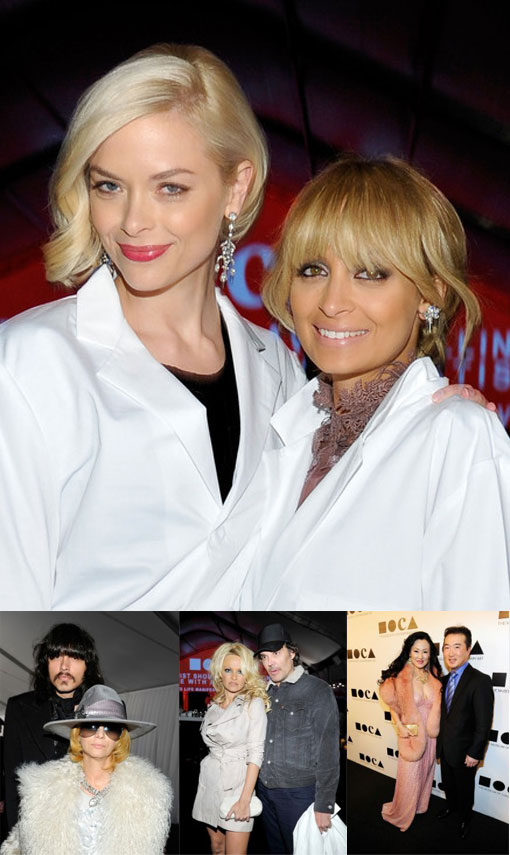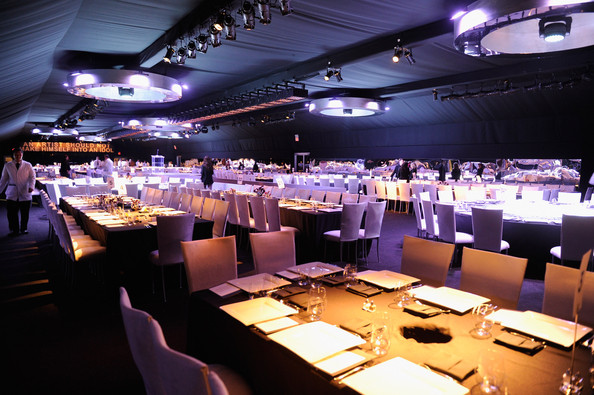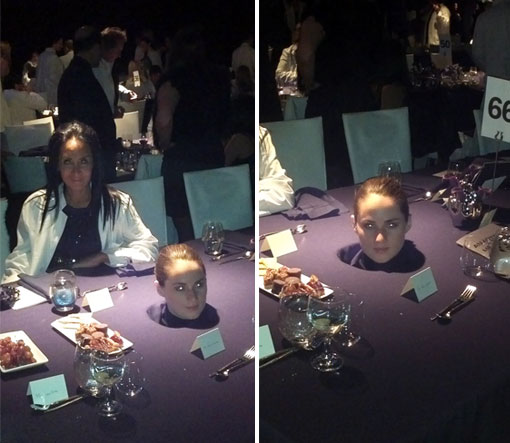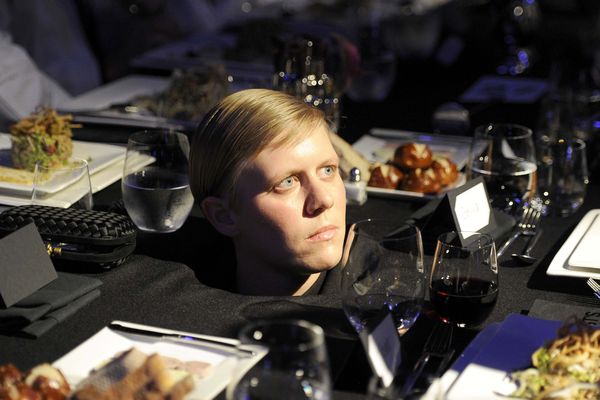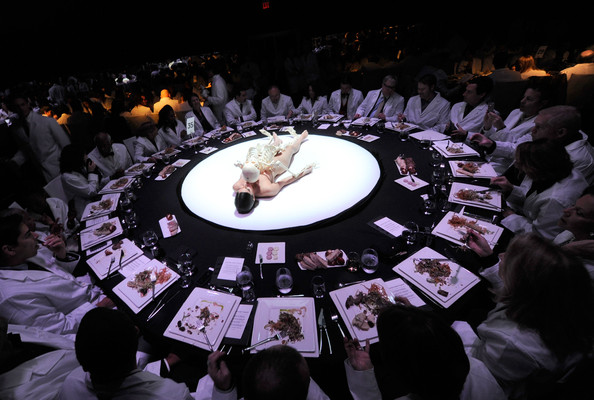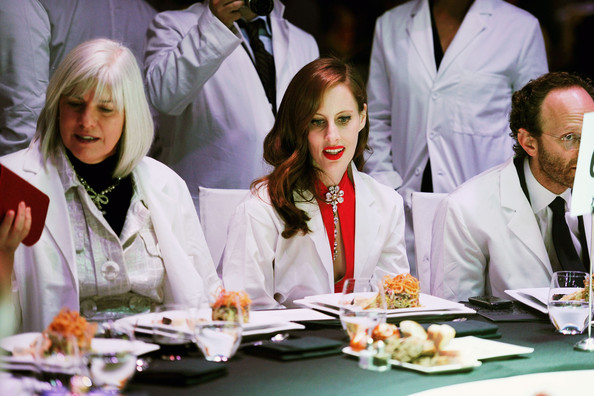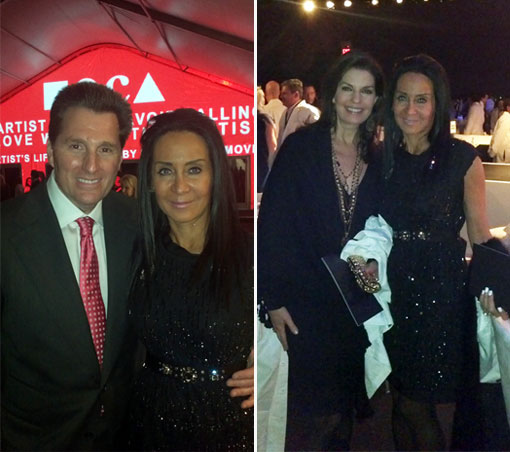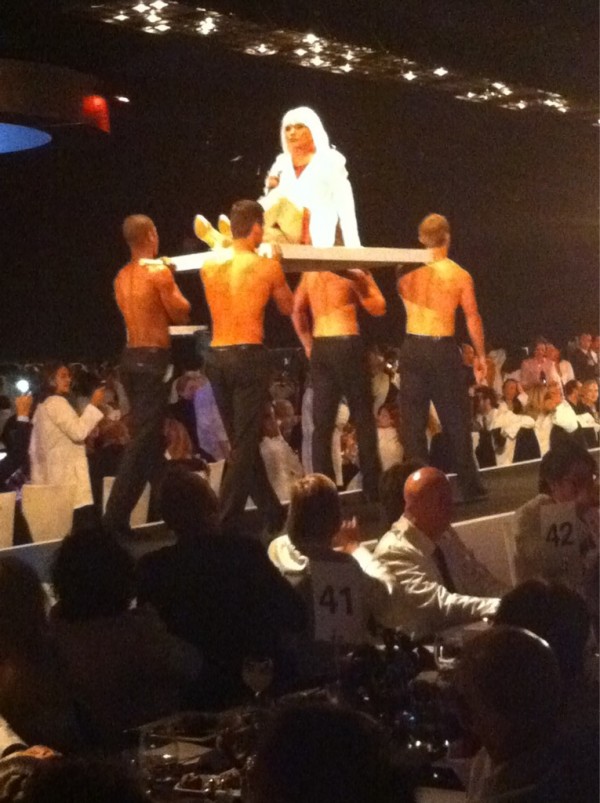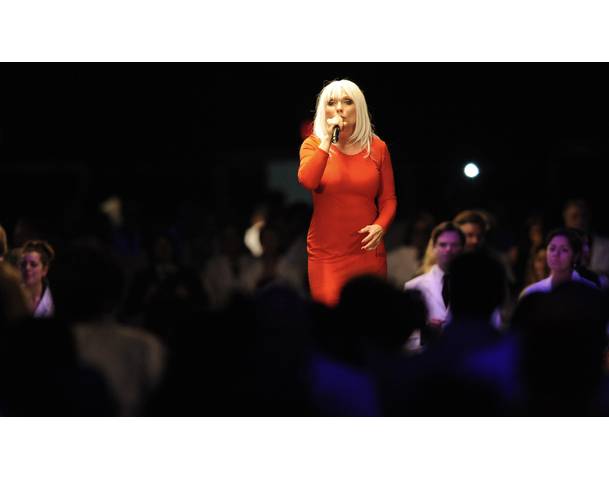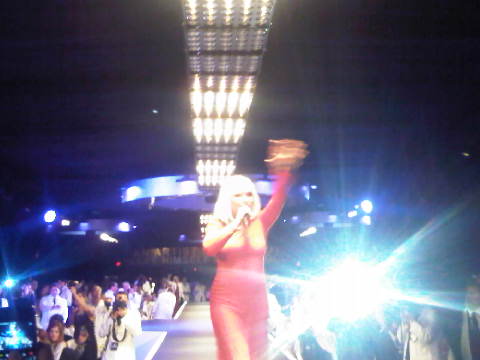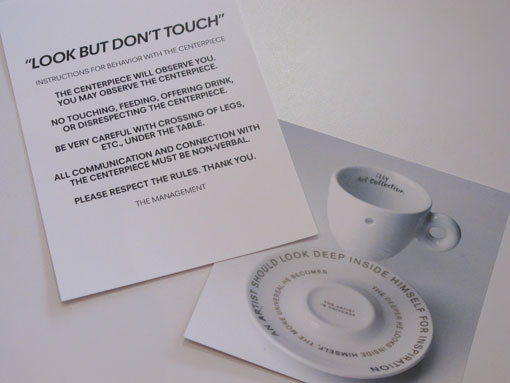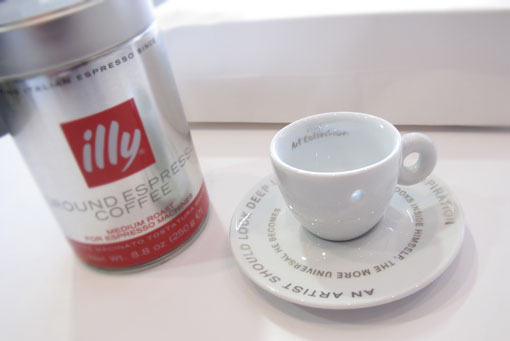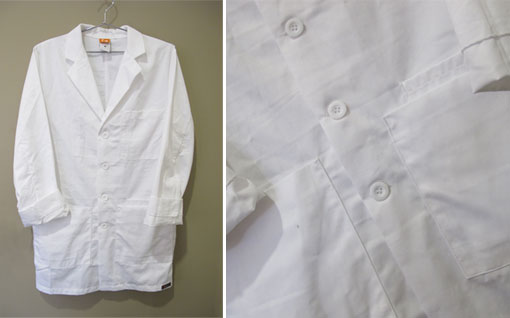 I don't even know how to begin. Last Saturday night, co-hosted by Maria Arena Bell and Eli Broad, the MOCA Gala 2011, An Artist's Life Manifesto by Marina Abramović, had the entire city of LA talking along with the global art community. It was exciting, shocking, or upsetting depending on your point-of-view. It started out in the most typical of LA ways: a Red Carpet. It was as long a press gauntlet as I have seen; and my good friend, actress , great beauty and star of C.S.I. NY, Sela Ward and I braved it together, and our husbands met us as we finished. Intense doesn't even begin to describe it. This was immediately followed by "Post Human" cocktails. We were all then requested (everyone from MOCA Director Jeffrey Deitch, Gwen Stefani, Nicole Ritchie, Pamela Anderson, Abigail Spencer, Rachel Zoe, Dita Von Teese, Rosanna Arquette, Minnie Driver and many more ) to wear lab coats and they had to be fully buttoned before we entered the Gala tent. Why did we dress-up to get covered up? Read on.
Because we were all part of Marina's experiment inside the test tube of a tent decorated in black box fashion with mirrors and dark walls. We all slowly moved to take our places at the "Survival Dinner". We viewed and then sat at black cloaked tables with live centerpieces (heads) slowly rotating and staring at us all night accompanied by special "Do Not Touch" rules. The performers heads popped out from holes cut into the tables and engaged in non-verbal exchanges with guests who chose to interact with them, meeting the gazes of the diners as they ate and drank.

However, the ripple effect or combustion in the room literally centered around four 22-seat tables with fully naked performers rotating non-stop, at eye level, each with a skeleton strategically placed on top of the performer. This was a reenactment of Abramović's Nude with Skeleton (2002, 2005, 2010) work in which female performers were situated under skeletons on rotating platforms at the center of round dinner tables.
At first attendees were speechless, men and women averted their eyes, and then the crowd began to adjust to the situation. If you were sitting at one of the tables (especially husbands and wives) men averted their eyes, women were uncomfortable and no one knew quite how to react. As the night moved on some people embraced the situation and others left early.
If they did, too bad. Debbie Harry performed five of her classic songs as she was carried out by half-naked "pall bearers", Marina debuted coffee cups with single strategically placed holes so if you drank coffee your lab coat protected you, and the evening culminated with veiled nude cakes of Debby Harry and Marina Abramović's being carried on stage, cut into bloody "body parts" using red velvet cake, and then distributed after some guests even stormed the stage for special tastes. You'll have to imagine the details yourself and the ensuing controversy.
There's so much more to the evening and I can't stop thinking about it. If you want to learn more about the Gala details, visit MOCA, or support our greatest contemporary museum click here. This was a provocative formula for success.
– NJ, The Brunette