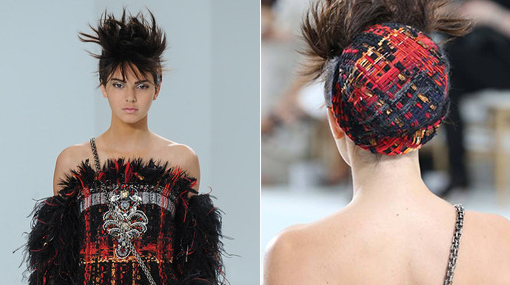 A year ago, the fashion critics (and maybe I was one) declared couture was dead or maybe lacking relevance. This past week in Paris, that was put to rest. Haute Couture was as hot as a summer day. As Karl Lagerfeld declared at the Chanel show, "It's haute couture without the couture."
That seemed to be the theme throughout many of the collections along with a sleek modernism. This is couture that is actually meant to be worn and worn many times. I've got a few cliff notes (because who really reads anymore?) from an extraordinary week of shows from Chanel, Dior, Armani Privé, Valentino, Maison Martin Margheia, Versace, and newcomer Schiaparelli. Watch closely as the effects trickle down into ready-to-wear and celebs hit the Fall party circuits in any one of these beauties. Actually probably starting next week. Get ready for lots of gilt, sheers, bejewled flip flops, striking brights, stunning gowns, and designs which use the past to showcase tomorrow.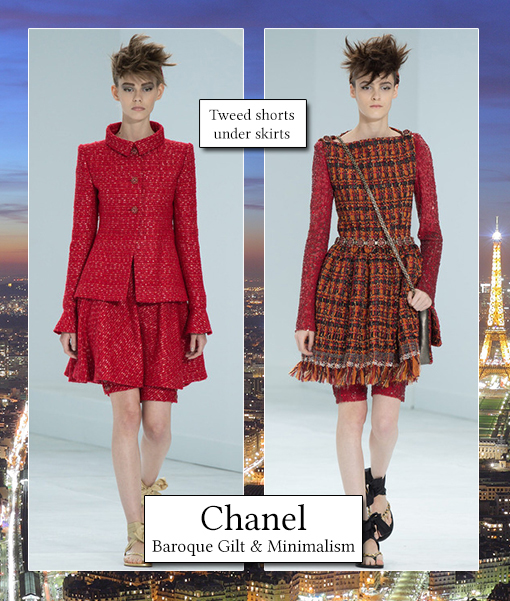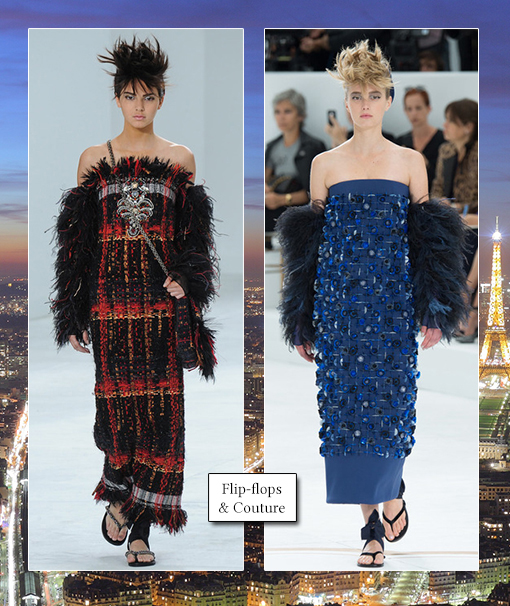 With a totally modern twist, Karl Lagerfeld put tweed shorts under flirty skirts and paired bejeweled flip flops with magnificent sheaths creations. A perfect idea for young and ageless followers. Tapping into the concept, the set evoked minimalist Le Corbusier designs (one of the pioneers of modern architecture) with two huge fireplaces at each end. Get it. Chanel (or Lagerfeld) is now the pioneer of modern couture. Brilliant. Stark staging to set off the opulent.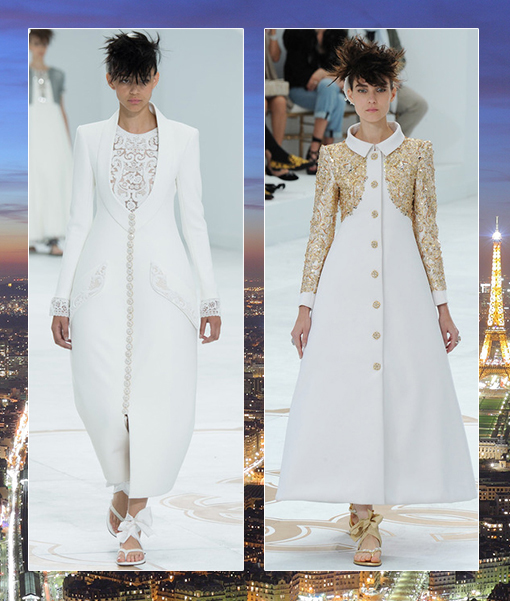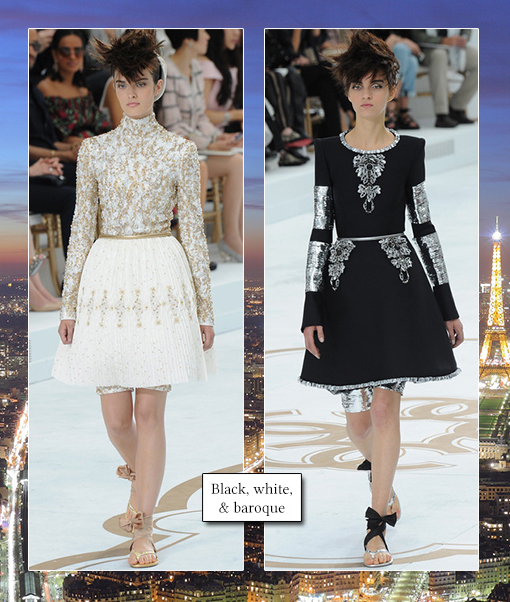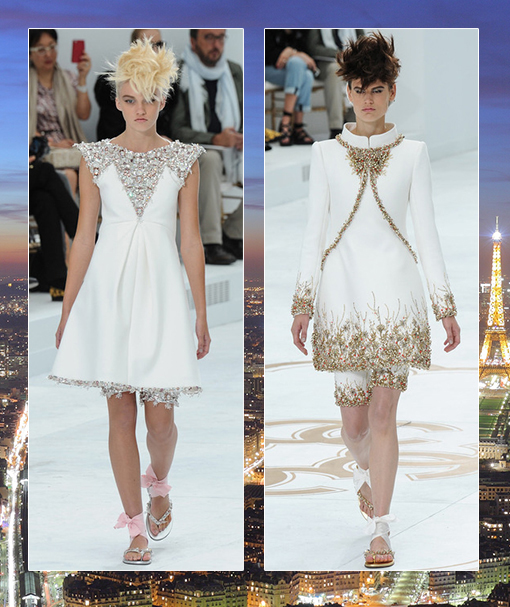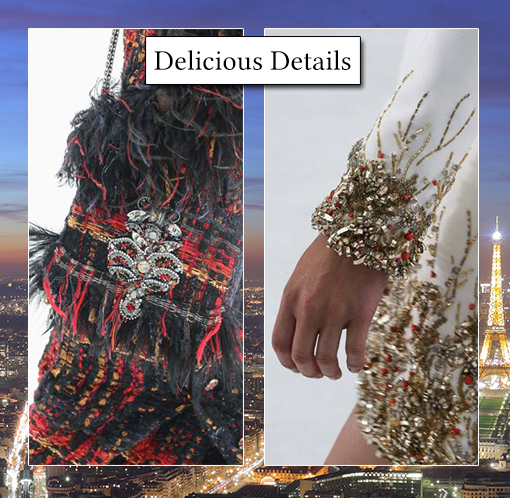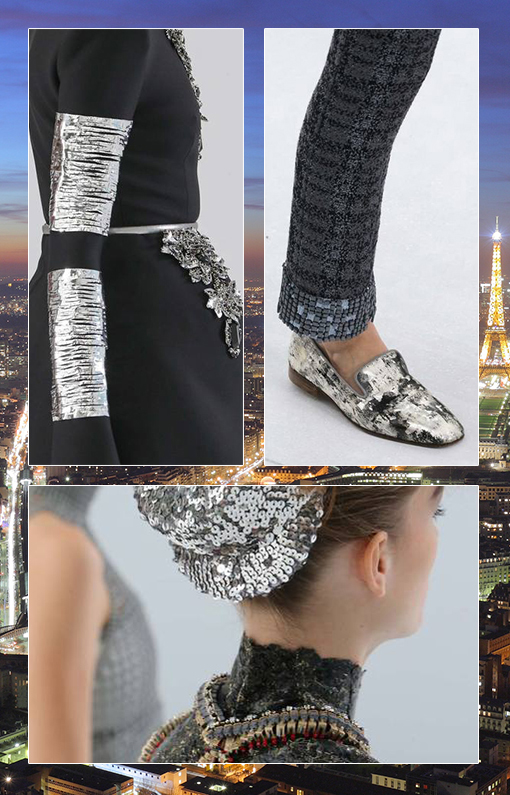 Standout moments on the Chanel catwalk included Kendall Jenner taking the runway and seven-month pregnant model Ashleigh Good closing the show in an extraordinary wedding gown. Karl said, " I love a pregnant woman." Who doesn't. Besides, this is SO now. Celebs in wedding gowns with a baby on the way. A great statement that almost tops the Shopping Center show.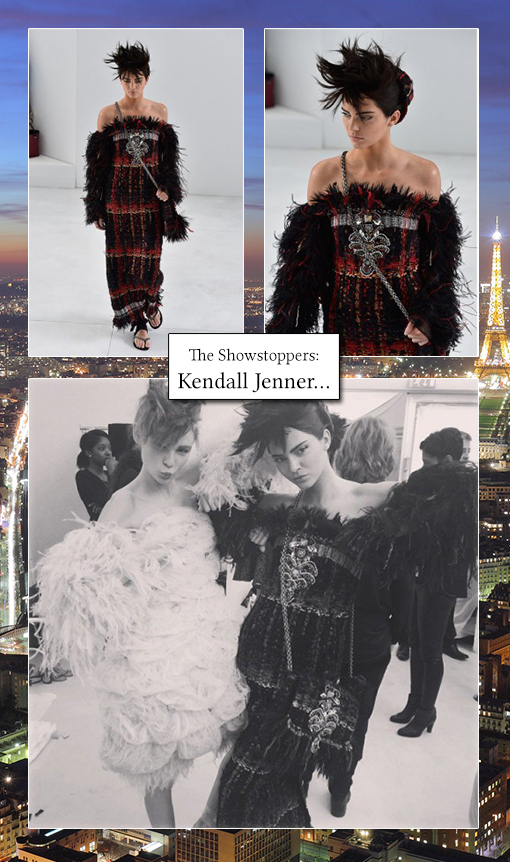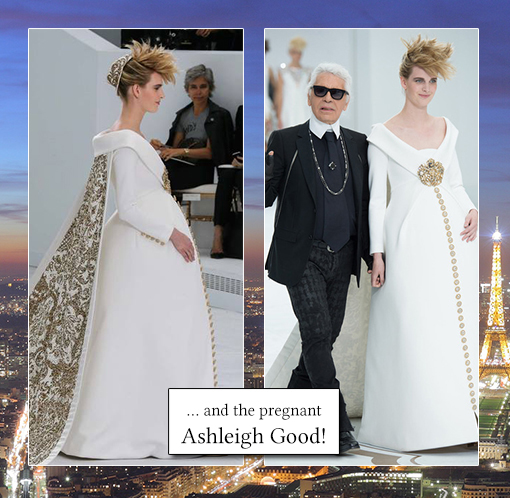 Raf Simmons delivered his vision of Modern Belle Époque making us all fall in love with Dior again. His wonderfully modern full-skirted gowns, vibrate shoes, along with a wide variety of looks that are spot on, especially the long coats, are all sure to be big sellers. Charlize Theron was spotted front row (o.k. she was deliberately flown in as one of the faces of the House of Dior) with paramour Sean Penn but I'm sure we'll also be seeing so many of these looks on the lovely Jennifer Lawrence.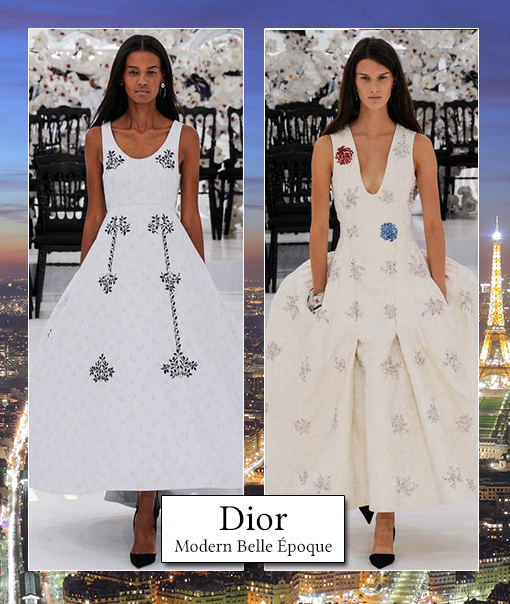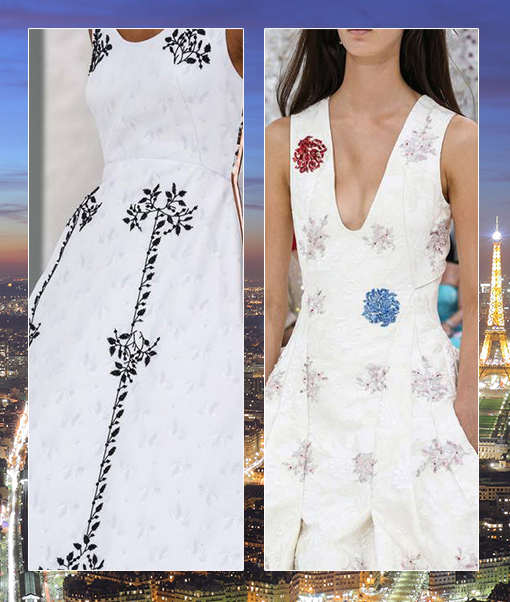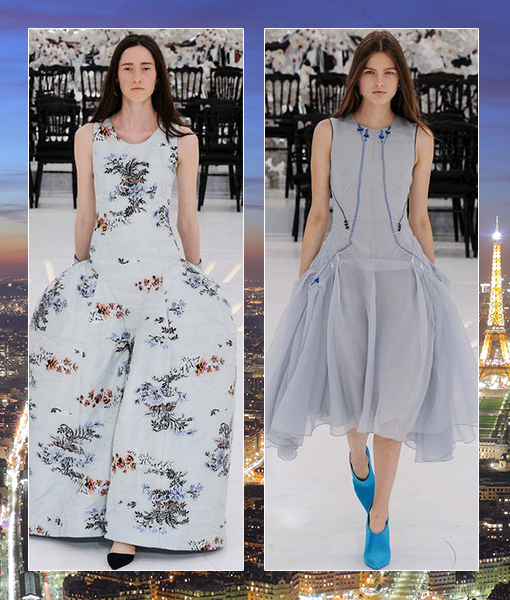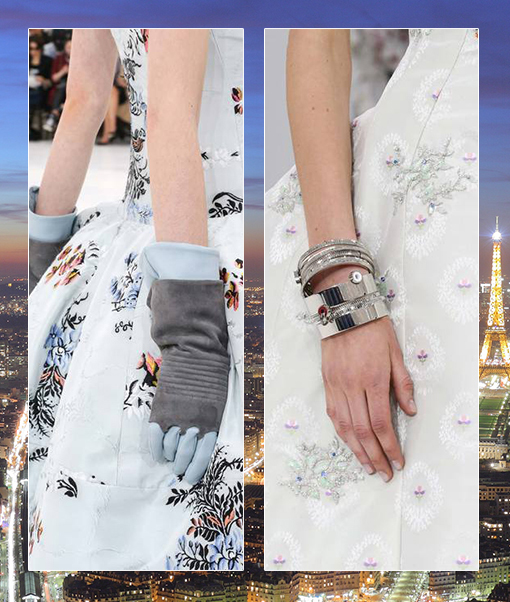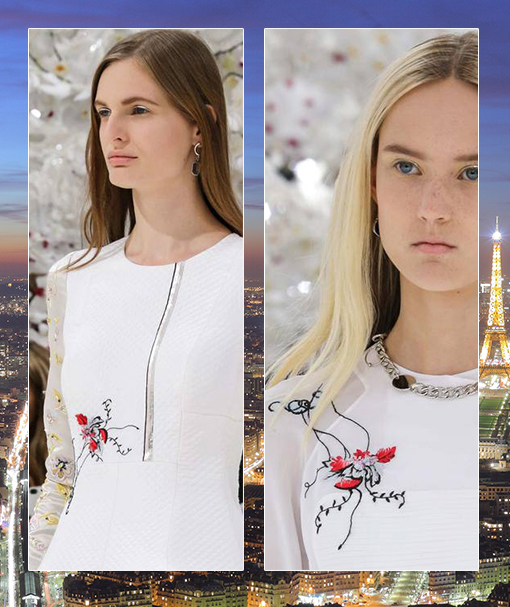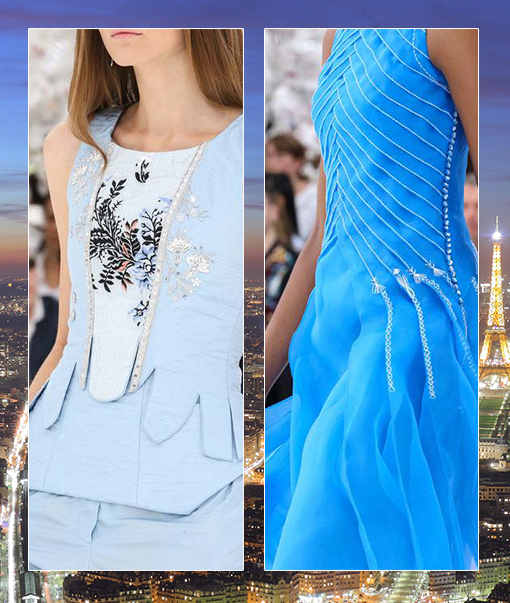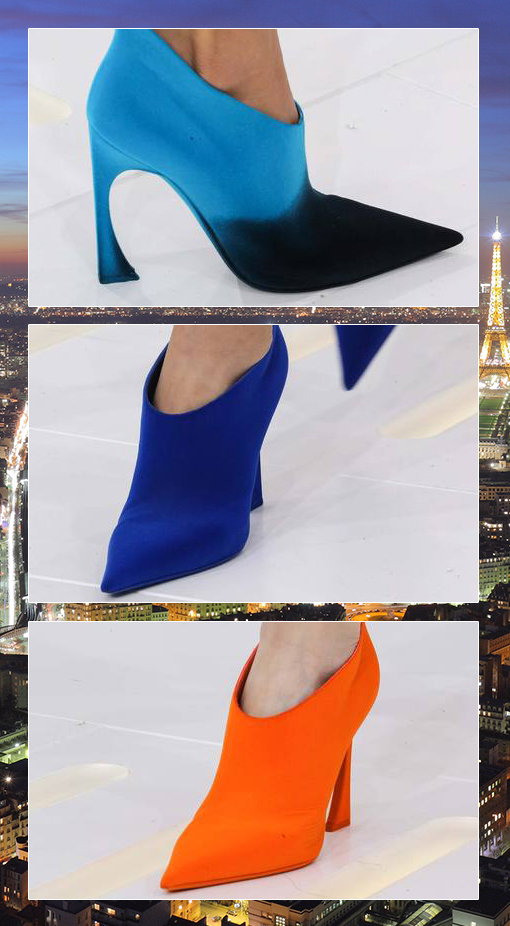 Valentino Couture beguiled me, and probably most of the Hollywood stylists in attendance, with the design teams gossamer gowns. My money's on Katy Perry, Cate Blanchett and every Khardashian/Jenner sister and Kris wearing any if not all of these looks. You go girls!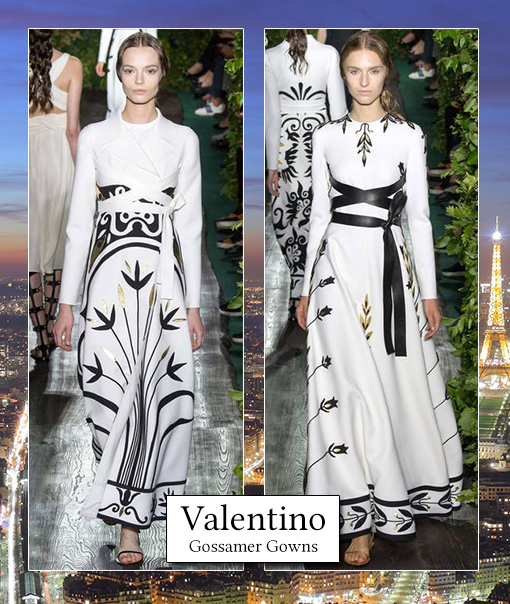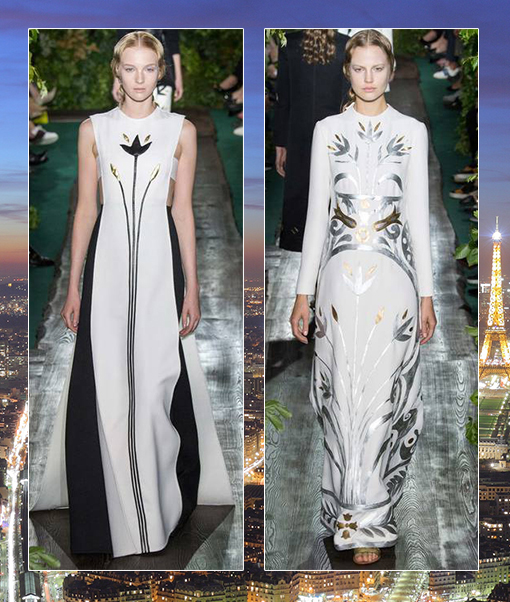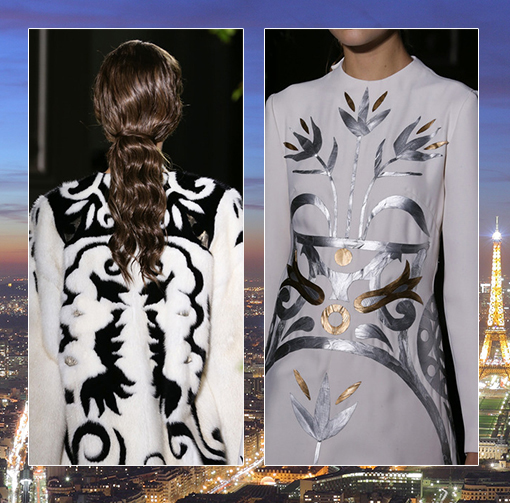 The detailing just makes me swoon.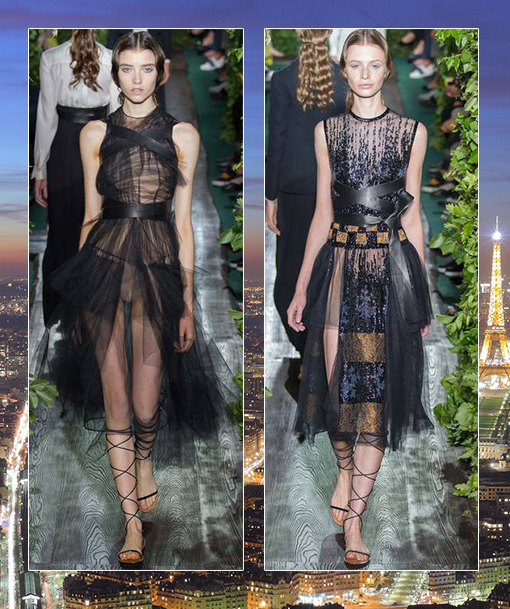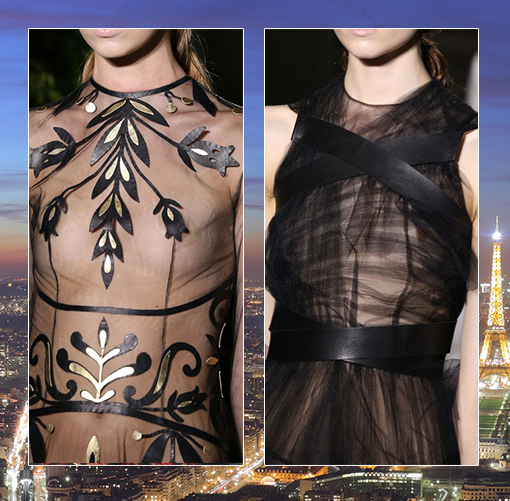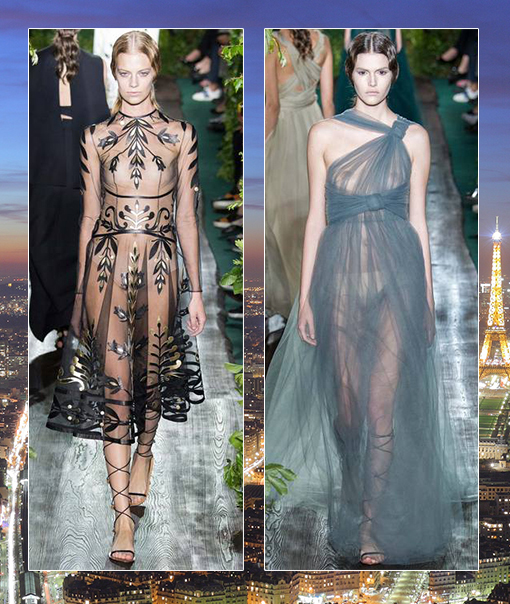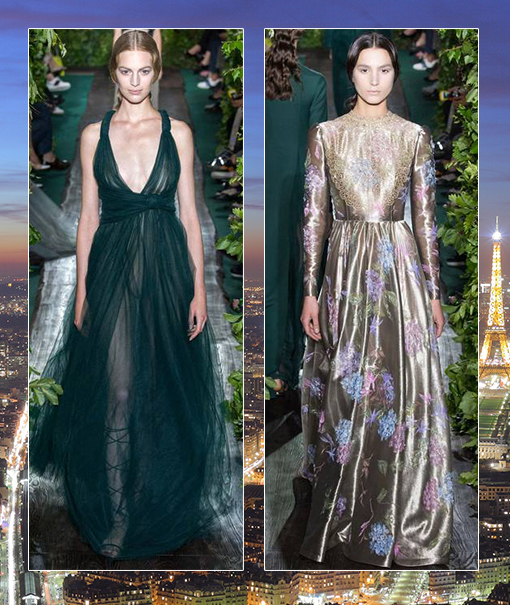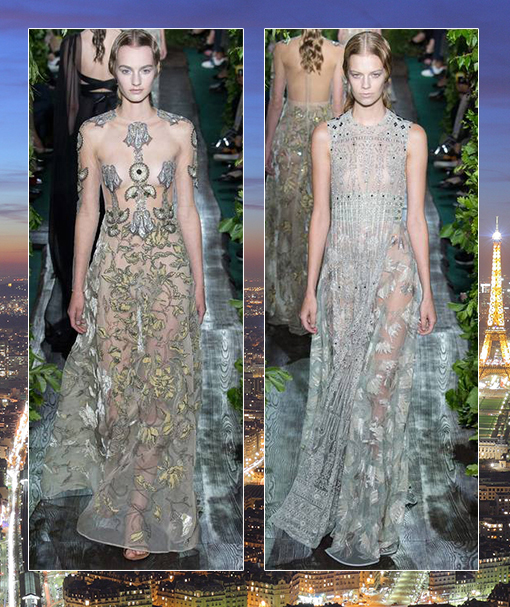 Soft waves are a beautiful new twist on the signature Valentino "pony tail."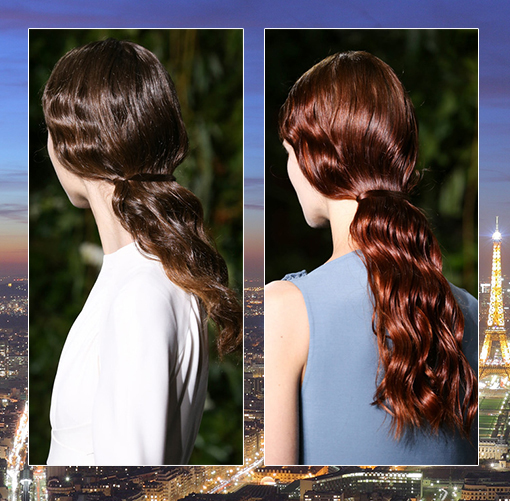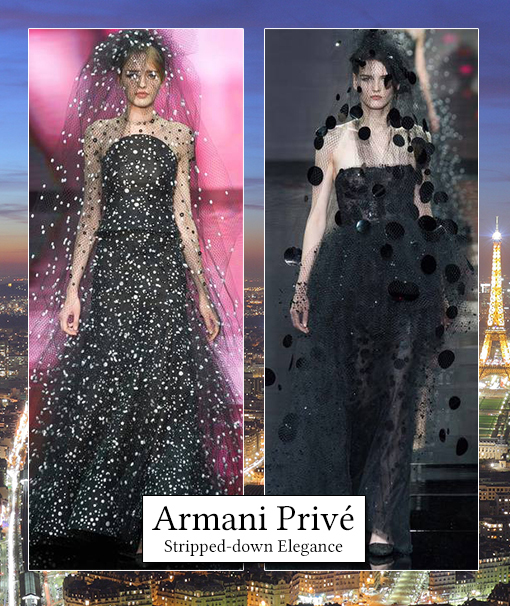 Everyone has been waiting for Mr. Armani to somehow change it up. This time he did. Wait no hats. Yeah! Well, kinda, sorta. A veil disguising a hat. He did let go and went with a much more elegant turn and once again we should expect to see Cate Blanchett and much of the Hollywood A-List on the Red Carpet in this collection.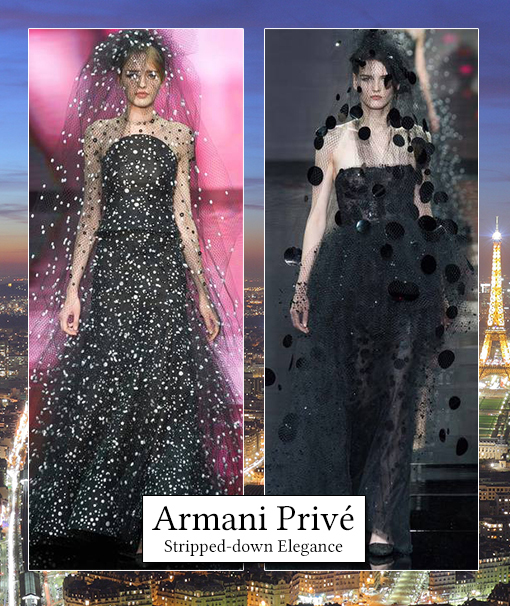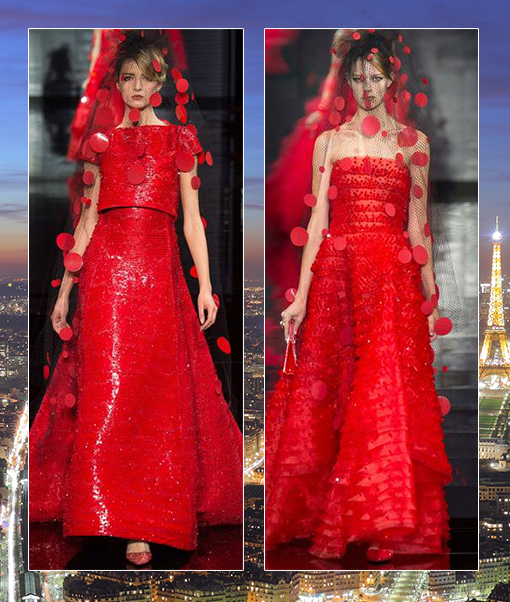 Leave it to Donatella to "I'm going to sex you up" with Atelier Versace. This time with peeka-boo & body conscious. Head to the gym (a lot) if you want to make any of these work.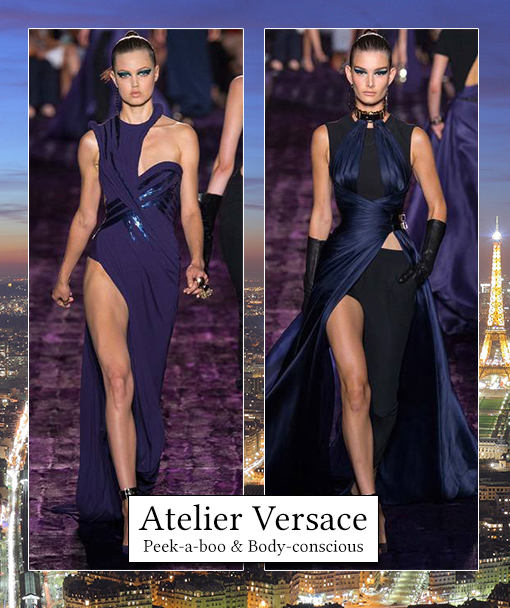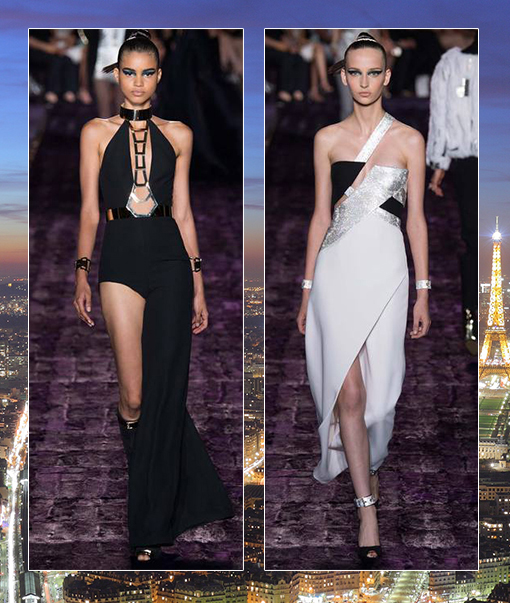 I also couldn't stop secretly humming Olivia Newton John singing, "Let's get physical. Physical." You get the drift.
For those buyers seeking something more daring, Maison Martin Margiela (below) delivered absolutely stunning patchwork gowns. Love. Love. Love.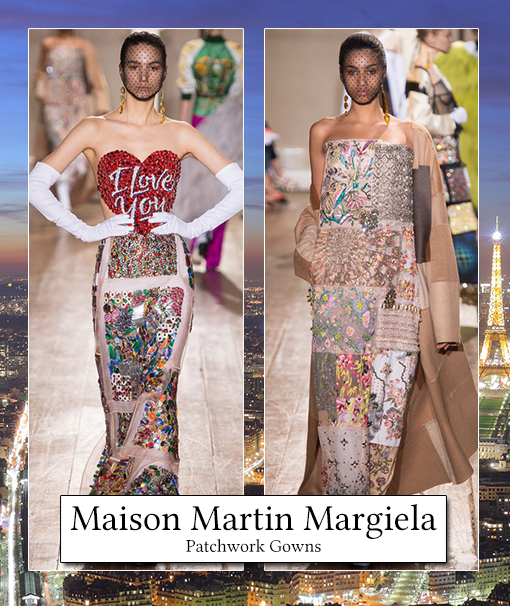 Finally and of note, Schiaparelli is brand new at the couture and I love the daring whimsy of the 40's-inspired signpost looks from designer Marco Zanini.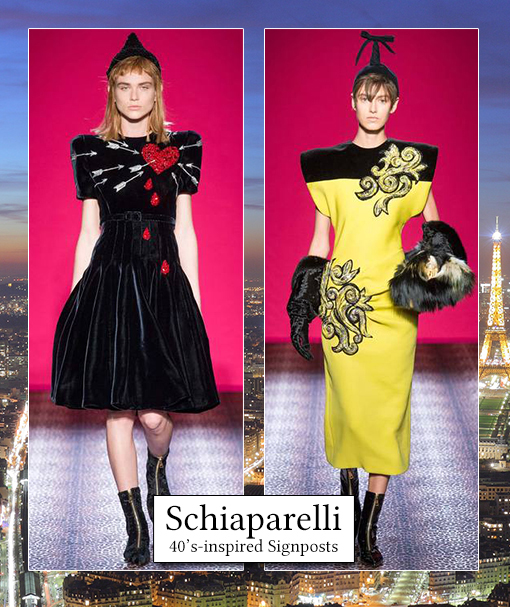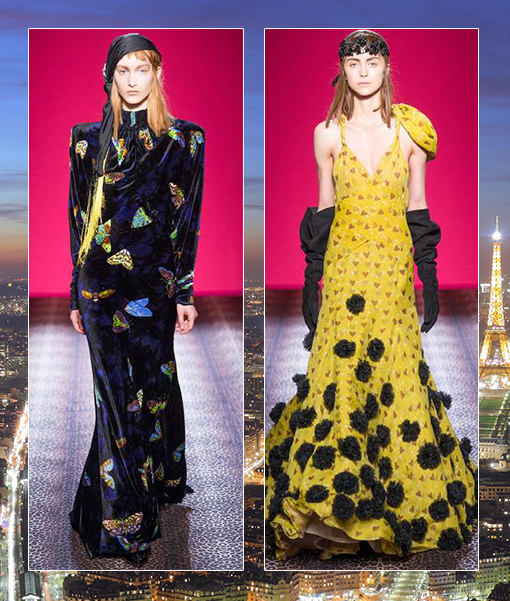 With Love From The Fashion Capital,
NJ Goldston, The Brunette