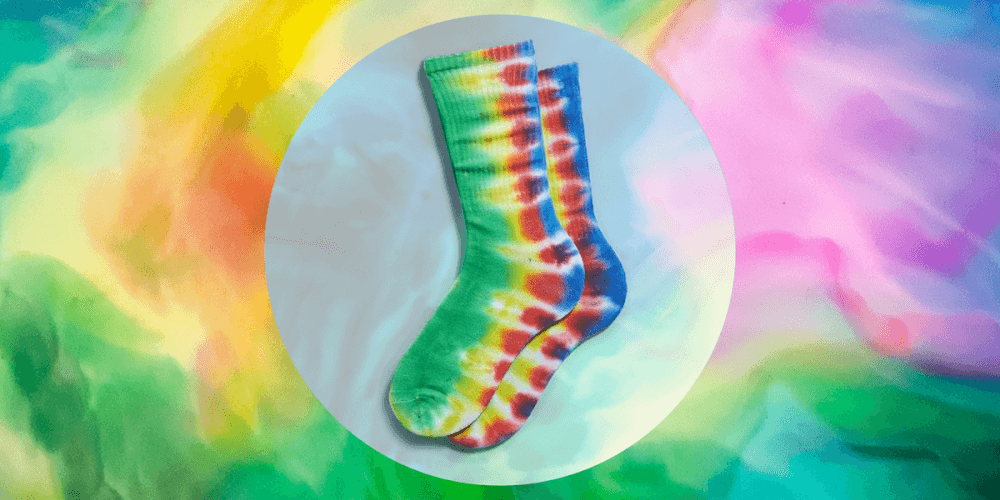 Image Via Esquire
Whether you think tie-dye is totally rad or not your style at all, the psychedelic print from the '60s is back in a big way. It's become a hot quarantine fashion trend that doesn't seem to be going anywhere until this lockdown lets up.
In particular, it's the tie-dye loungewear sets that are having a major moment. Everyone from celebrities, to fitness instructors, to YouTubers and at-home crafters are giving the colorful, cozy look their seal of approval. So, why is tie-dye suddenly trending?
Over the past several weeks, people have had a lot of extra time on their hands while social distancing. Some have been tackling their reading list, some have succumbed to the Netflix black hole, some have honed their cooking skills, and many are trying their hand at craft projects, including tie-dyeing. Since this is not the time to run out and go shopping, tie-dye is a style trend you can adapt into a DIY activity right at home.
Activities that spark joy are more important than ever during these stressful times, and the art of tie-dyeing can help get your creative juices flowing. Aside from being comfortable and looking good, tie-dye is a way to inspire little bits of joy during uncertain times. It brings the kid out of us, and what's better than that! Maybe it's time to transform some of those white pieces you have in the donation bin into re-wearable works of art!
Check out Dharma Trading for all of your tie-dye needs, and The Art of Education University for a free lesson on how to nail the new DIY trend. If you're not interested in making your own, shop some of our favorite summer pieces below.

Xo The Blonde & The Brunette