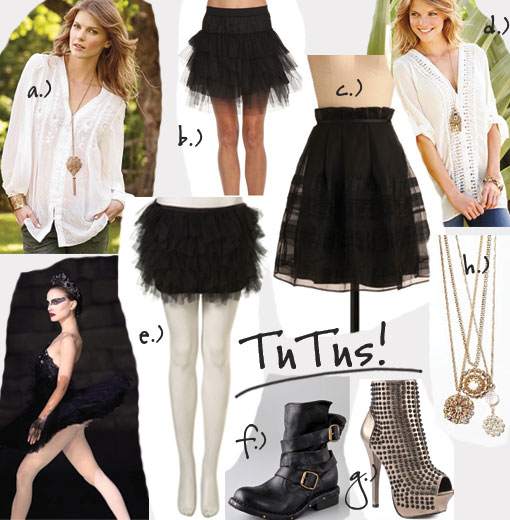 Through every girls childhood, there comes a time when she discovers the tutu. It really is the quintessential part of being a girl! I took Ballet from age three up until my early teen years and have the fondest memories of dressing up in my leotard and tutu.
For this Spring's trend, I want to give big thanks to Rodarte's design expertise as well as the box office hit Black Swan. It looks like tutu's are no longer just a fond memory, they are quickly becoming a "must have" in every woman's wardrobe. Keeping my fingers crossed that I still fit into my old lace!
Us here at The Blonde and The Brunette picked our favorite accessories to pair with the simple black tutu.
Xx. Jadan