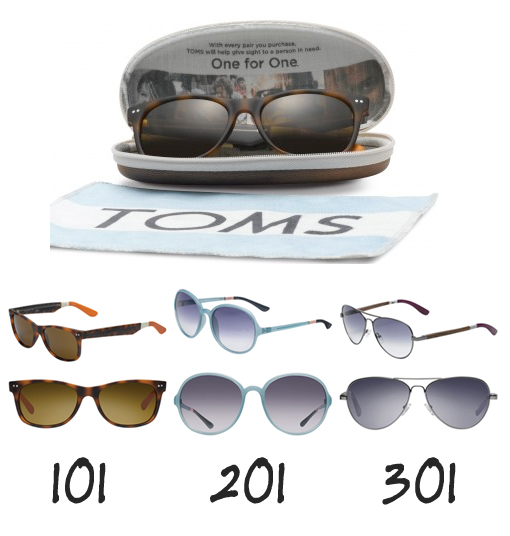 Just in case you missed this story, it's big enough news that their servers crashed. TOMS is not just doing shoes, they have expanded to sunglasses for men and women! TOMS once again is helping you give back, one pair of sunglasses at a time.
There are three different style options for women and two for men in various colors. Shades styles for women: a retro throwback to wayfarers (the Classic 101), oversized seventies frames (the Classic 201), and aviators (the Classic 301). There are also decorative hand-painted stripes on the sides. I ordered mine today! Go ahead and earn your stripes.
Glasses are available in store at Neiman Marcus and Nordstrom, as well as on the TOMS website.
P.S. There is a Virtual Try On component to the shopping site where you can upload or take a photo and the style of your choice is superimposed onto your face!
– Kathryn, The Blonde