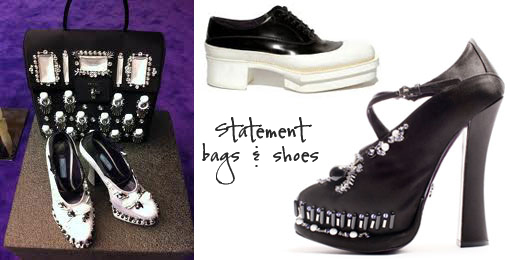 Fall is our favorite season. Designers seem to push the style envelope just that extra bit. There are always the most dazzling fabrics and extra special touches that make this time of year the hardest to spend your money wisely.The Blonde and the Brunette have been tracking the trends for months and we've pretty much been spot on the emerging key looks. It's time for our seasonal recap of the best additions to your wardrobe. Here's our forecast and we've already been touting some of these options but it never hurts to round it up.
1. Statement Bags and Shoes: The Perfect Option to Add Drama To Any Outfit Especially With Prada.
2. Geometrics and Patterns: The Perfect Way To Stand Out. Try Pant Suits or Shirts and Make Sure To Use a Wide Belt To Enhance The Look. Prada Once Again. We Are A Bit Obsessed.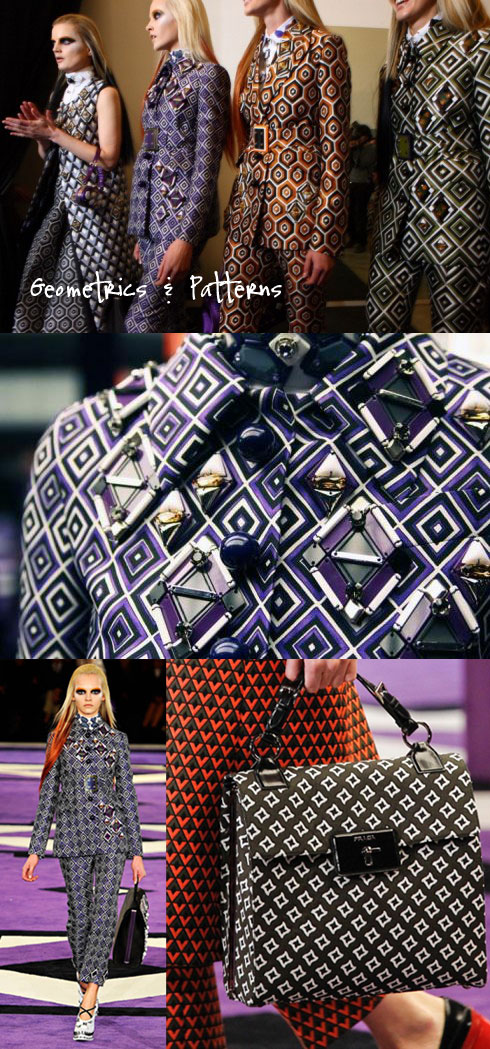 3. "Faux" Adornment: Buttons, Broaches and Collars Provide Special Details. Use the 'More is More' Rule and Have Fun With It and as Anna Dello Russo Says " Dress Evening For Day".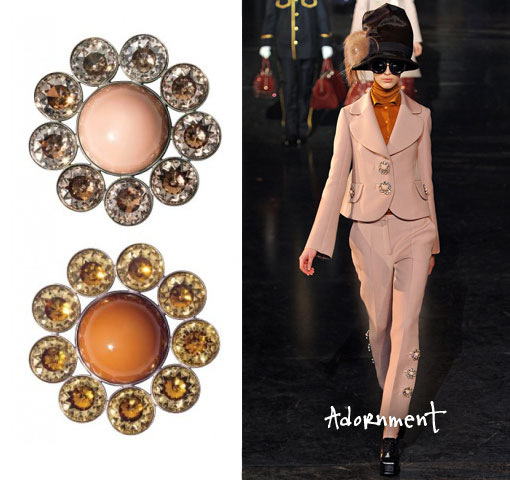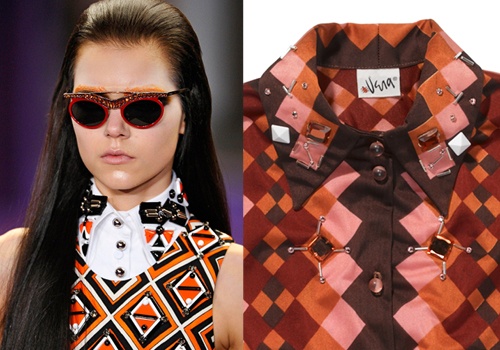 4. Go Military Green For Day And Emerald Green For Evening. For Brunettes, Victoria Beckham knocked it our of the park with her impressive "shifts" paired with black leather boots. Tom Ford created this " Go Green" red carpet sensation. Clever man. He paired it with his signature red lipstick. Perfect for a blonde.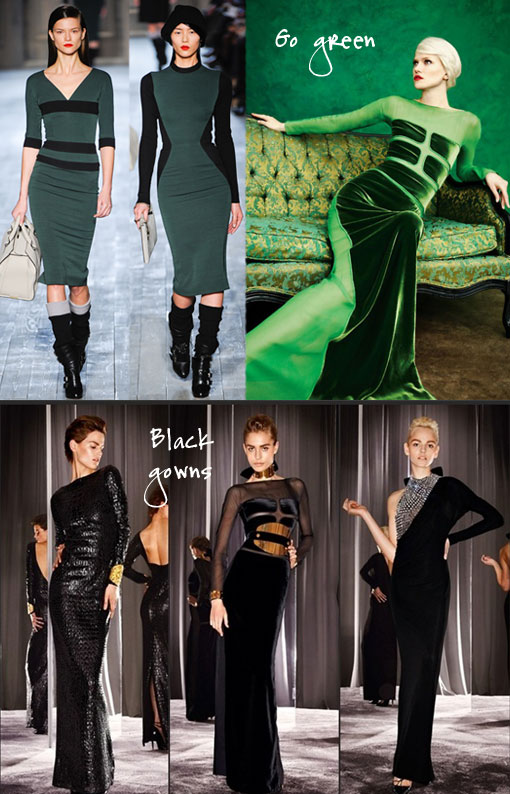 5. Decadent Black Gowns. This year when you search for the perfect LBG choose one with exciting fabrications from rich velvets, transparency, lace, heavy baroque details or crystals.The new manta: Sheer, Bejeweled and Sleek. That's the way to go Black Tie.
6. Men's Wear Inspired & Alphabet City : Jil Sander managed to capture both looks in one collection and add a feminine touch.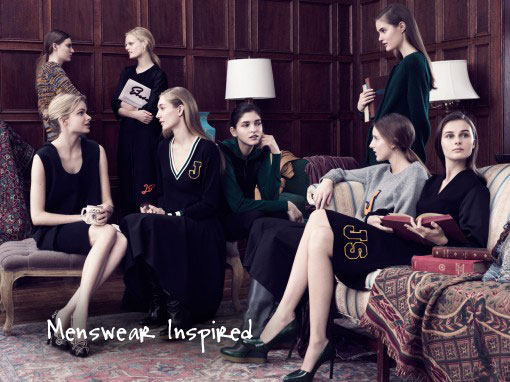 7. The Leather Leg as in jeggings in black or oxblood and paired with a great jacket. The Row Turcus Leggings in oxblood ($1990) are a splurge and the Mackage in black are a bit more of a steal. $480. Love a men's inspired platform oxford bootie with the skinny legging.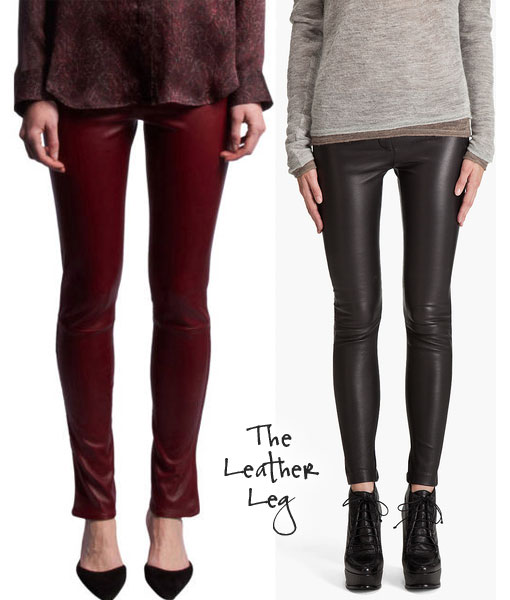 8. Cobalt Blue and Burgundy: The New Neutrals Paired with Black or Brights. Stella McCartney did it with the hot baroque twist and a flounce skirt is a big must with a nipped waist. The Rachel Zoe Velvet Dalia Platform Pumps are an exciting addition to any shoe wardrobe. Want them. Need them.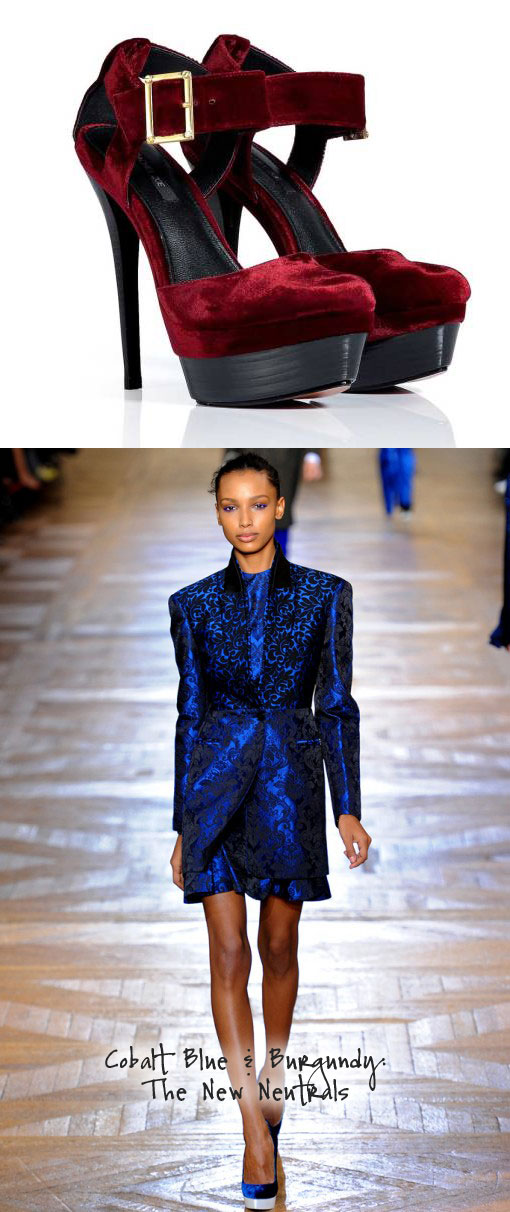 9. Velvet With A Twist. Choose an unexpected color, cut or crushed pattern. Bottega Veneta Knot Intrecciato Velvet Clutch, $1,750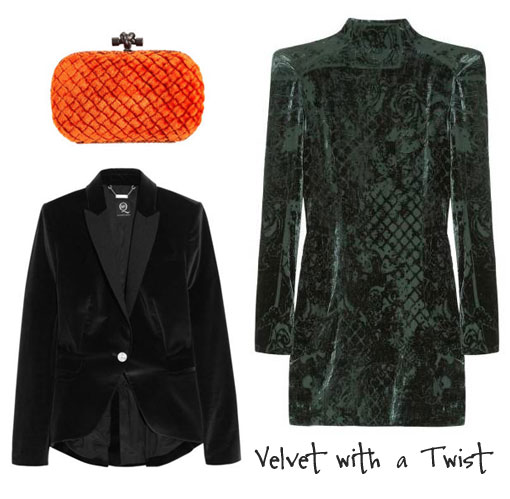 10. The Pencil Skirt. We love it in leather with a military stripe or camaflouge green. Pair with booties. They work with everything this fall.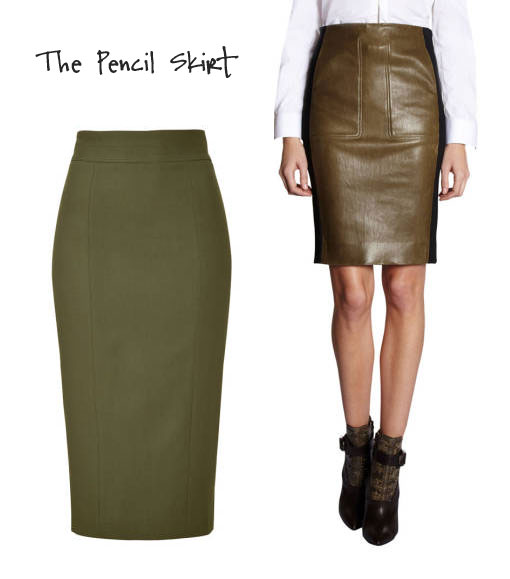 We promise splurge versus steal options in upcoming posts. The season is just getting started.
xo
NJ, The Brunette