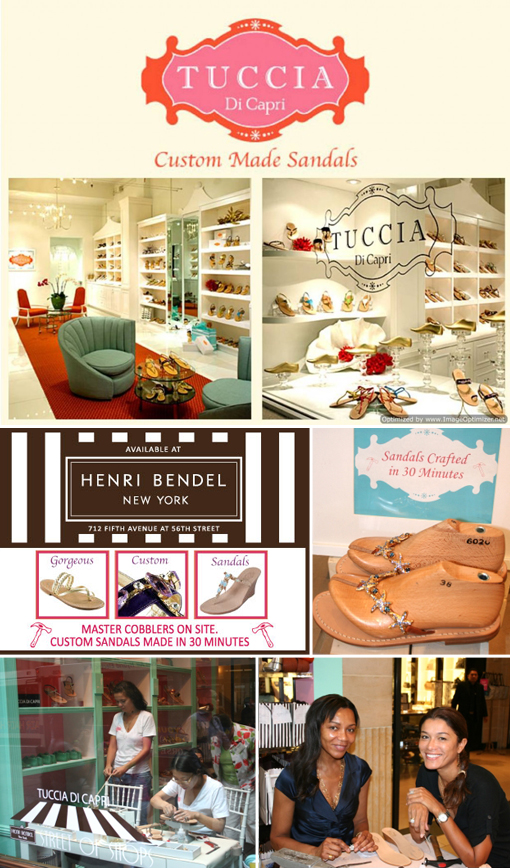 Before Summer heat is officially over, I have one more "Summer" story. This is the story of Tuccia Di Capri Models-turned-entrepreneurs, Tove Nord and Terri Coleman met while living in Paris, working for the world's top fashion houses such as Dior, Givenchy, Chanel, and Yves Saint Laurent. While on the always glamorous isle of Capri, the fell in love with the traditional hand made Capri sandals.
Nord and Terri spent months on the isle learning the old world secrets and techniques of traditional sandal making from one of the foremost families of shoemakers. With their newfound sandal making knowledge in hand, Terri and Tove returned to the United States and Tuccia Di Capri was born. Terri, Tove and their team of trained cobblers expertly fit and custom make Capri sandals in under 60 minutes. Women like Jackie O, Brigette Bardot, and Grace Kelly used to travel to Capri to purchase these beautifully tailored sandals, as they strolled around the island shops. A friend of mine just had this same wonderful experience without ever having to leave the little island of Manhattan thanks to Henri Bendel!
Go treat yourself to this unique one of a kind fit for your foot. They deserve it!
Xx. Jadan