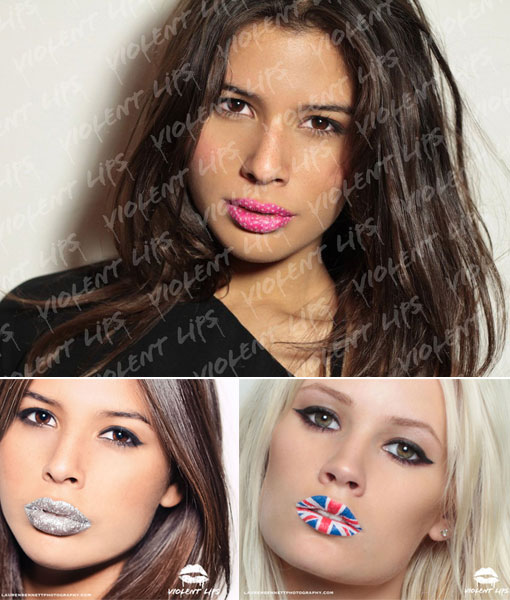 Violent Lips is the newest craze to become the ultimate form of self-expression! The patterns range from bold animal prints, to sultry fishnets, to glamorous sparkle & shine to sweet & sexy polka dots! Entertainment industry veteran Jeff Haddad created these natural, vitamin enhanced temporary tattoos with the help of his two lovely daughters, Isabella and Sophia.
Violent Lips temporary tattoos will last up to 8 hours, and are extremely easy to apply to lips of all sizes. They are FDA approved, vegan, tested on supermodels, and made in America. Sounds almost too good to be true!
Each pack contains 3 applications, and costs between $9.99-$14.99. To apply, follow the instructions on the back of each application, or watch Violent Lips online tutorials HERE!
Xx. Jadan Huter