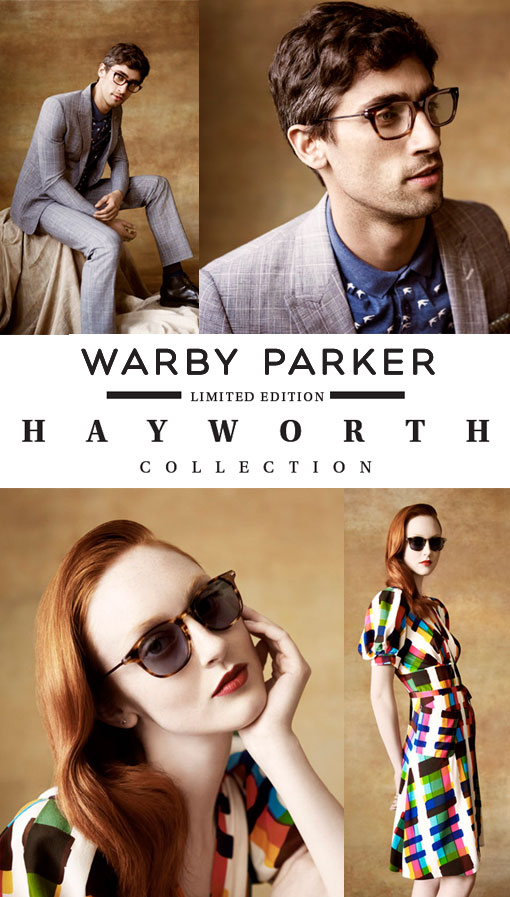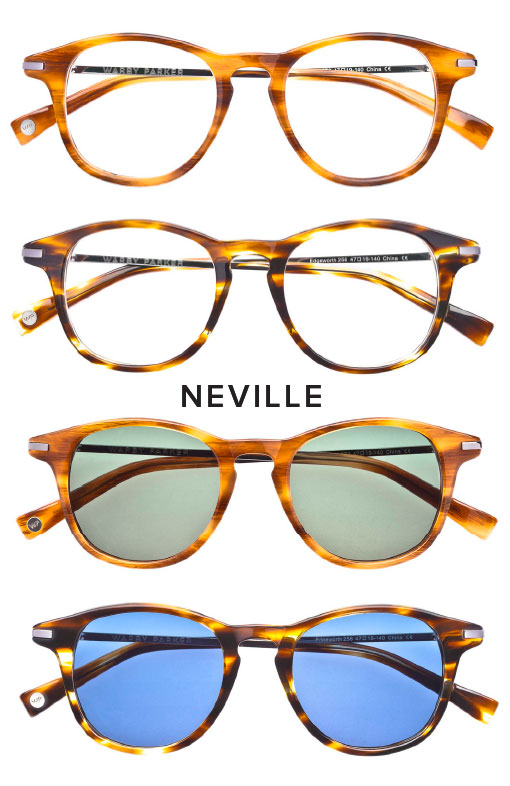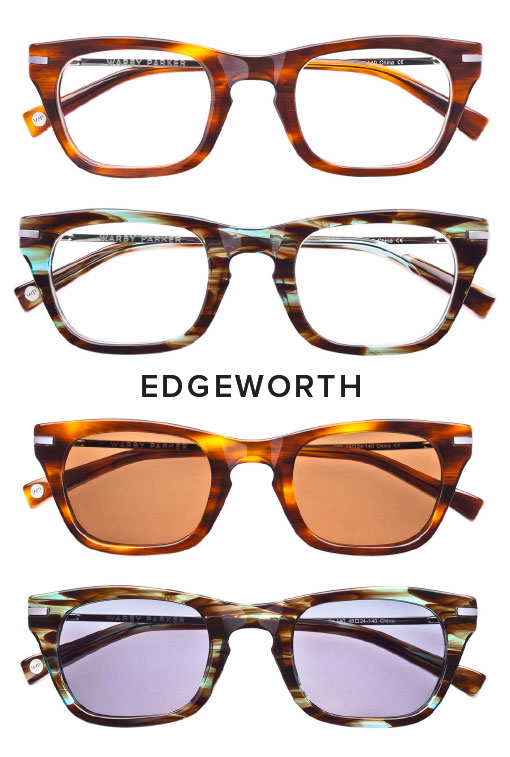 It seems like 40's and 50's old-time Hollywood glamour is becoming a major fashion influence. The Oscars. The Runways. This spring the eye-wear darlings, Warby Parker, give your look a great plot twist with the introduction of The Hayworth Collection.

Apparently they spent the winter months with a gang of eccentric criminals, sharpshooters, nymphomaniacs, corrupt cops, loan sharks, and women named "Velma". Which is to say: they read a lot of detective novels and saw a lot of "noir " films. No surprise that their newest capsule collection takes cues from the vamps and private eyes of cinematic history: the William Holdens, Barbara Stanwycks, James Cagneys and Dick Powells.
Each of the six new frames—three optical, three sunglasses—features vintage touches rendered in their signature custom acetate and premium Japanese titanium. The Limited Edition Hayworth Collection also marks the introduction of two fresh colors: Sugar Maple (richer, darker) and English Oak (lighter, icier), both inspired by woodgrain.The Neville, with a touch of noir, is a throwback charmer with its keyhole bridge and Roy Orbison-inspired shape and The Edgeworth is generally considered a 1940's inspired eyeframe that makes anyone into a "heartbreaker" .
To shop the limited edition Hayworth Collection, including free shipping and 30-day returns, go to WarbyParker.com. Offer valid until 3/15/13.
Time for a plot twist of your own.
xo
NJ Goldston, The Brunette